Padwal bhaji recipe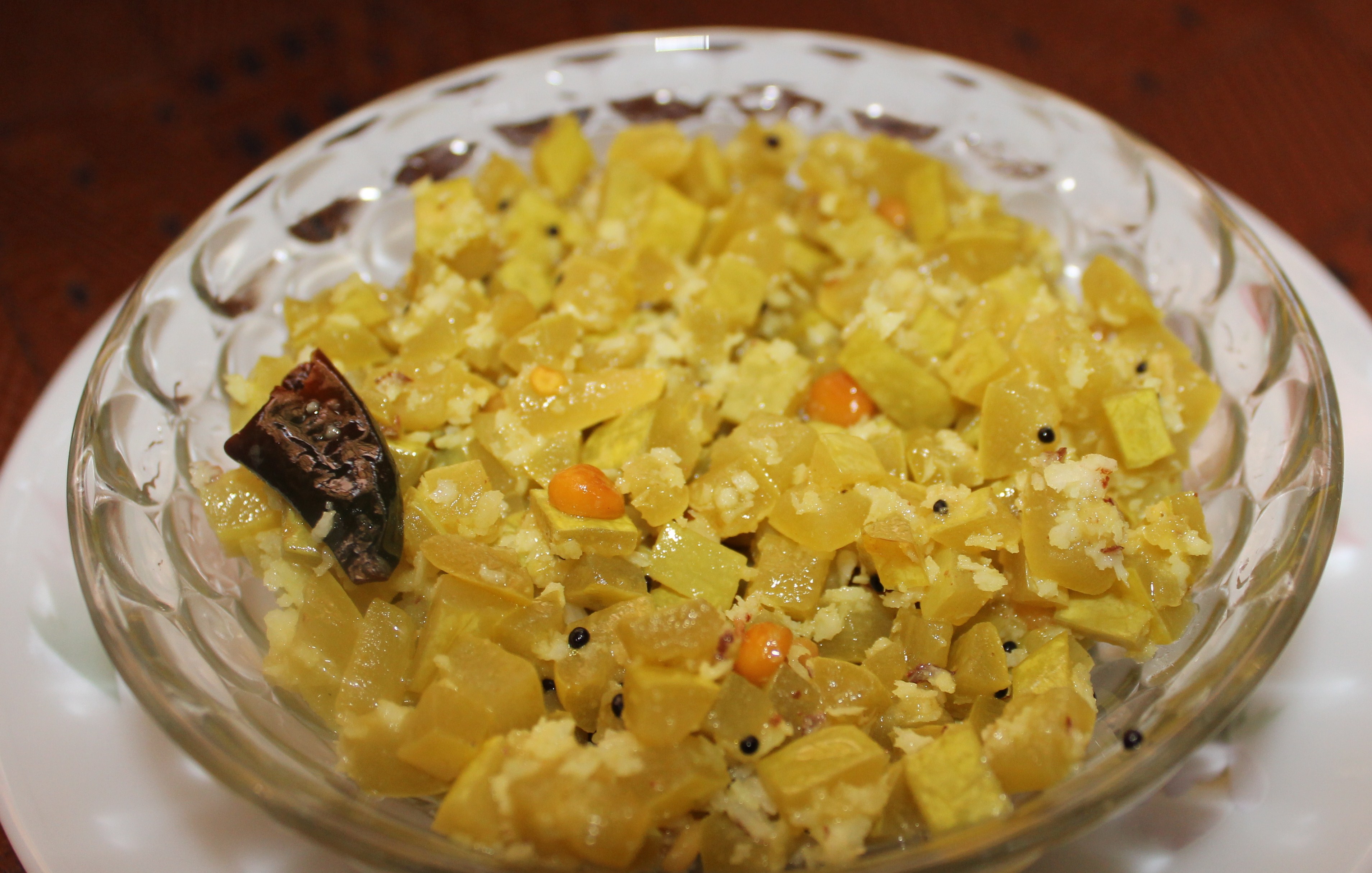 Padwal also known as snake gourd or padavalakai in Karnataka, is low in calories and rich in calcium. A stir fry vegetable with grated coconut makes a good accompaniment for rice.  
Ingredients
Snakegourd - 5 nos( medium )
Mustard seeds - 1 teaspoon
Urad dal - 1 teaspoon
Chana dal - 1 teaspoon
Turmeric powder - 1/4 teaspoon
Whole red chillies - 4 nos
Grated coconut - 1/2 cup
Oil - 2 tablespoons
Salt to taste
Method
Step 1
HOW TO MAKE PADAVALAKAI PALYA RECIPE Wash and peel the skin of padwal. Cut the padwal into small pieces.
Step 2
Heat oil in a kadai. Add mustard seeds. Once it stops spluttering, add urad dal, chana dal and red chillies.
Step 3
Once the dals turn light brown, add chopped padwal, turmeric powder and salt and mix well.
Step 4
Add sufficient water and cover the kadai with a lid.
Step 5
Cook on a medium flame for 10 to 15 minutes stirring in between.
Step 6
Cook till the water is fully absorbed by the vegetable and is fully cooked.
Step 7
Garnish with grated coconut.
Step 8
Serve padvalakai palya as an accompaniment for rice.