Aloo methi paratha recipe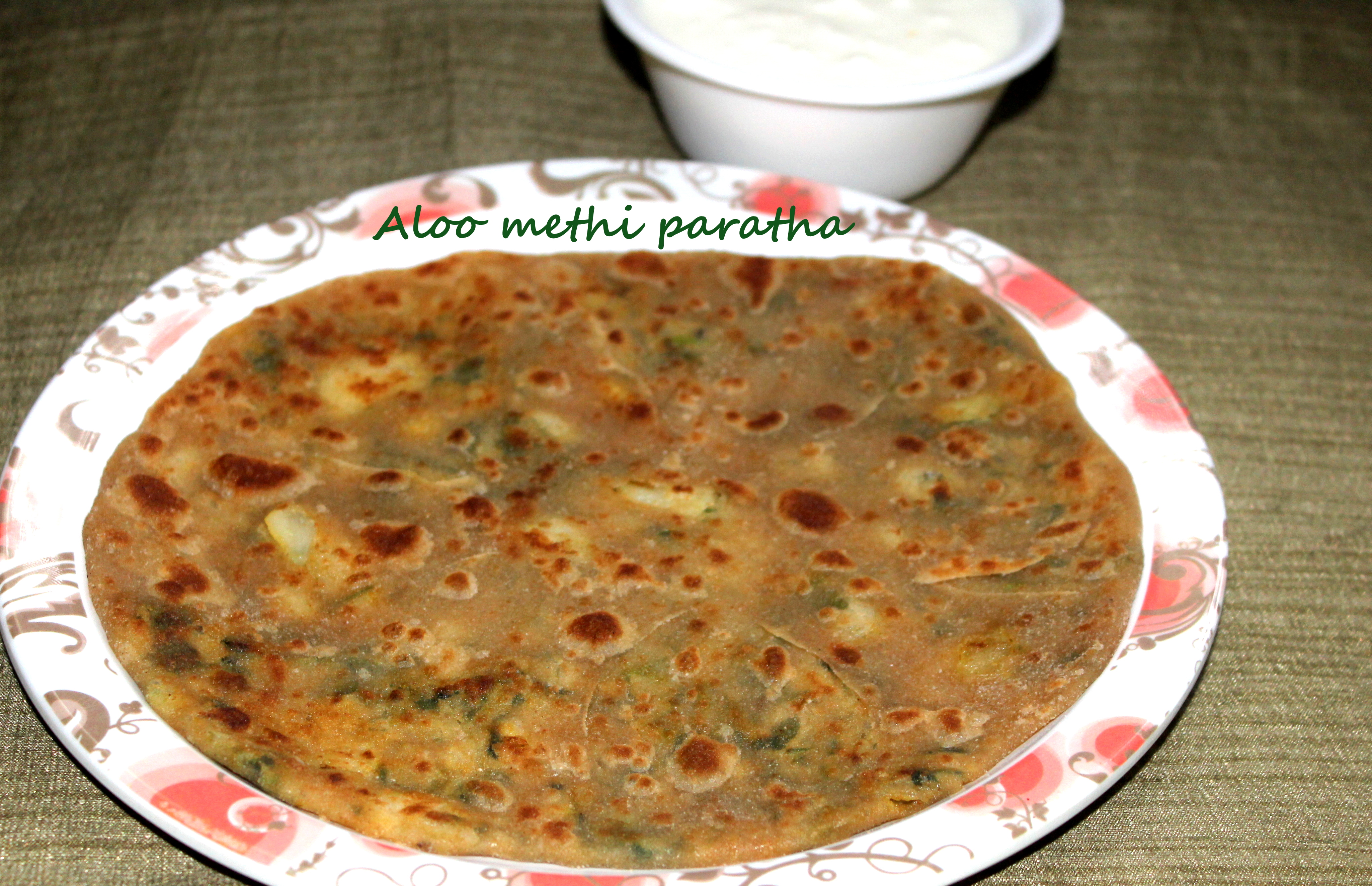 Aloo methi paratha is a very delicious and healthy paratha made with fenugreek leaves and potatoes and mildly spiced with red chillies, coriander powder and chaat masala. It is very easy and quick to make and good menu for lunch box. Aloo methi paratha is another popular paratha in North Indian cuisine and is best had hot with curd or pickle.
Ingredients
Whole wheat flour - 1 cup
Potatoes - 1 cup (boiled and mashed)
Fenugreek leaves (methi) - 1 cup (chopped finely)
Cooking oil - 2 tablespoons
Cumin seeds (jeera) - 1/2 teaspoon
Ginger-garlic paste- 1 teaspoon
Turmeric powder - 1/4 teaspoon
Red chilli powder - 1 teaspoon
Coriander powder - 1 teaspoon
Chaat masala - 1/2 teaspoon
Salt to taste
Method
Step 1
HOW TO MAKE ALOO METHI PARATHA RECIPE Take a bowl and add whole wheat flour. Add 1 teaspoon of oil and knead into a soft dough using enough water. Divide the dough into equal portions and keep it aside,
Step 2
FOR THE ALOO METHI STUFFING Heat oil in a pan. Add cumin seeds and allow it to splutter. Once it stops spluttering, add methi leaves and saute for 2-3 minutes on a low flame.
Step 3
Add ginger-garlic paste, turmeric powder, red chilli powder, coriander powder, chaat masala and salt and mix well.
Step 4
Add mashed potatoes and combine together. Cook on a low to medium flame for another 3-4 minutes. Switch off the flame.
Step 5
Let the aloo methi mixture cool down completely. Divide the stuffing into equal portions and keep it aside.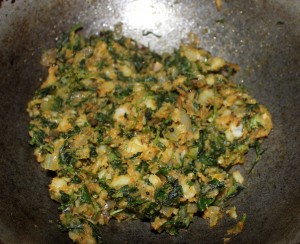 Step 6
Roll each dough into a small poori and place stuffing in centre. Cover and roll in the palms of your hand to make a round ball.
Step 7
With the help of a rolling pin and dry flour, roll into a circle of chapati size, taking care that the filling does not come out.
Step 8
Heat a pan or tawa. Cook the paratha using little oil until both sides turn golden brown and crisp.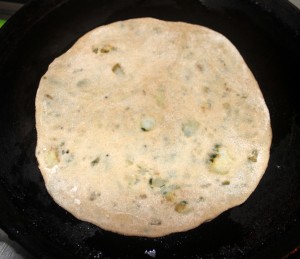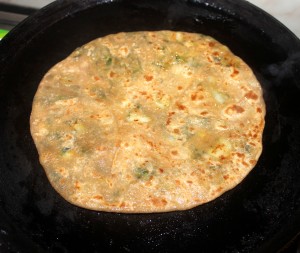 Step 9
Repeat with the remaining dough and stuffing to make the parathas.
Step 10
Serve aloo methi paratha hot with curd or pickle.