Healthy vegetable oats poha recipe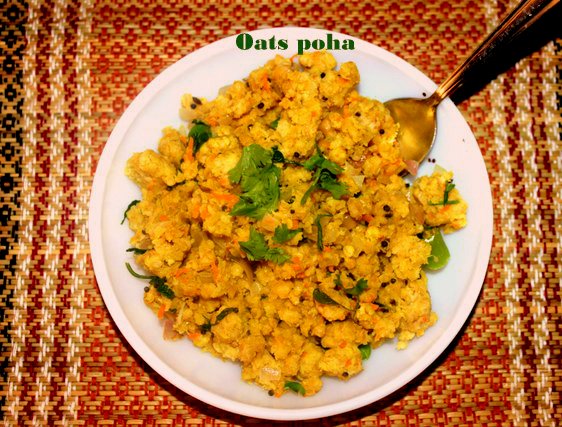 Oats are very healthy and an  important source of dietary fibre.  Including oats in your diet provides a wide range of important health benefits.    Oats are a good source to boost your energy too.  Poha made from oats is not only nutritious and healthy but also quick and easy to make.  Oats poha makes up for a good breakfast or a healthy evening snack.  Try it out this monsoon with this easy recipe.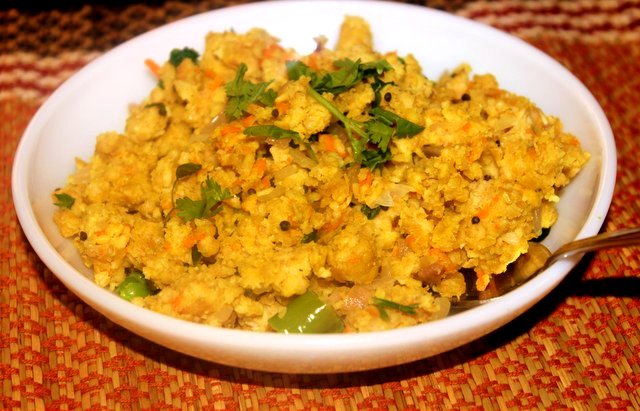 Prep Time :  10 mins
Cook Time : 15 mins
Servings : 2 persons
Total time – 25 mins
INGREDIENTS
Thick oats – 1 cup
Cooking oil – 2 tablespoons
Mustard seeds – 1/2 teaspoon
Cumin seeds (jeera) – 1/2 teaspoon
Green chillies – 2 (chopped finely)
Onion – 1 (chopped finely)
1 string of curry leaves
A pinch of asafoetida (hing)
Grated carrot – 1/4 cup
Green peas- 1/4 cup
Turmeric powder (haldi)  – 1/4 teaspoon
Sugar – 1 teaspoon
Chopped coriander leaves for garnishing
Fresh lemon juice (half lemon)
Salt to taste
HOW TO MAKE OR PREPARE HEALTHY VEGETABLE OATS POHA RECIPE
Take the oats in a mixing bowl.  Add  water little by little with a spoon.  The oats should be just wet and not soggy.    Set aside for 15 minutes.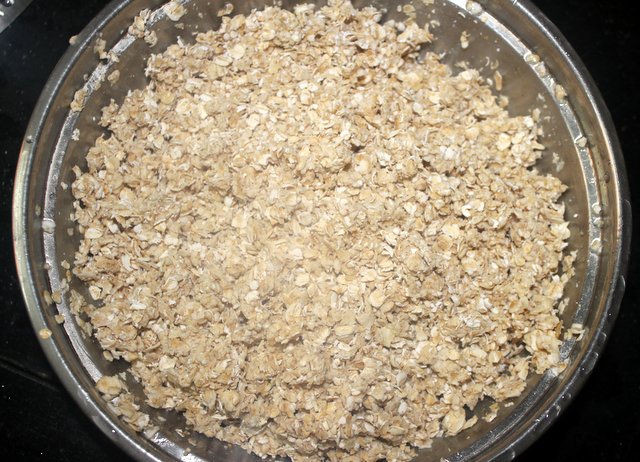 Heat oil in a pan.  Add asafoetida, mustard seeds and cumin seeds.  Once the seeds stop spluttering, add curry leaves, green chillies and chopped onions.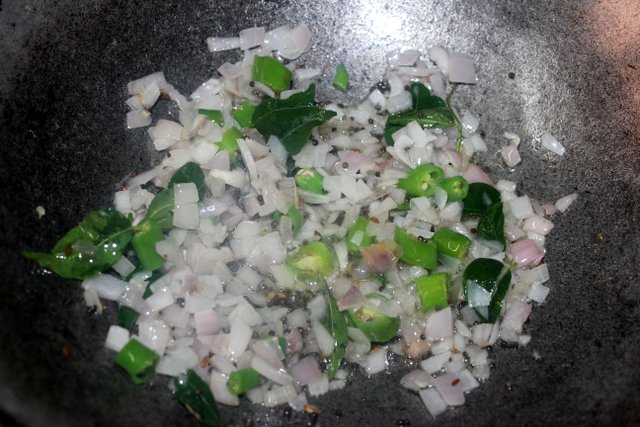 Once the onions turn translucent,  add grated carrot,  peas and salt and mix well.  Cook on a low flame for 5-6 minutes till the vegetables become little soft.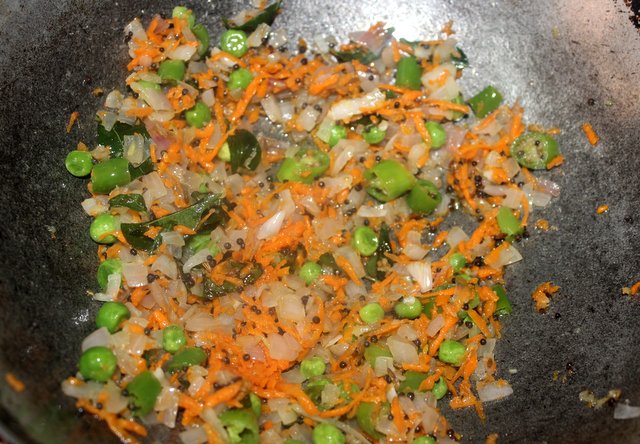 Add the oats and give a good stir.  Cook on a low flame for another 3-4 minutes.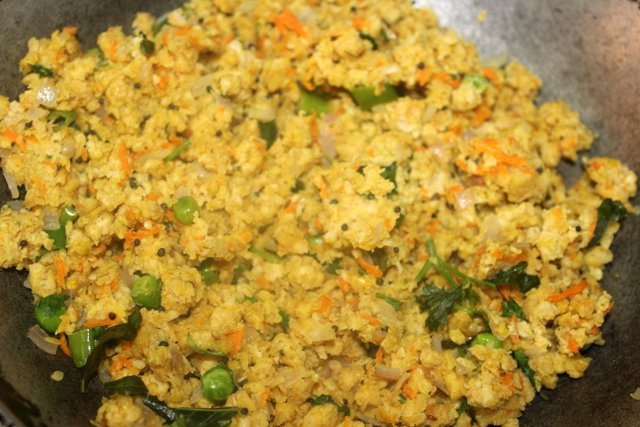 Add sugar. lemon juice and chopped coriander leaves and combine together.  Switch off the flame.    Oats poha is ready to be served.  Transfer it to a serving bowl.
Serve healthy vegetable oats poha hot or warm and enjoy.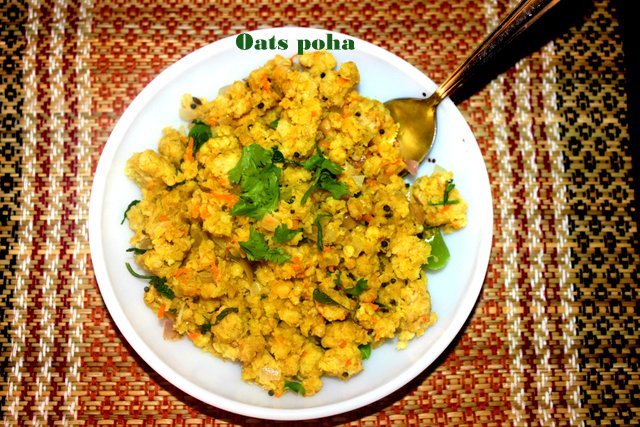 NOTES/TIPS
If you are using quick cooking oats, just sprinkle some water to make it wet.  They tend to get mushy very easily.  But if using thicker oats, just soak them for few minutes.
You can add your choice of vegetables like cabbage, beans  or corn to make it more nutritious.