Raw banana dosa or balekayi dosa recipe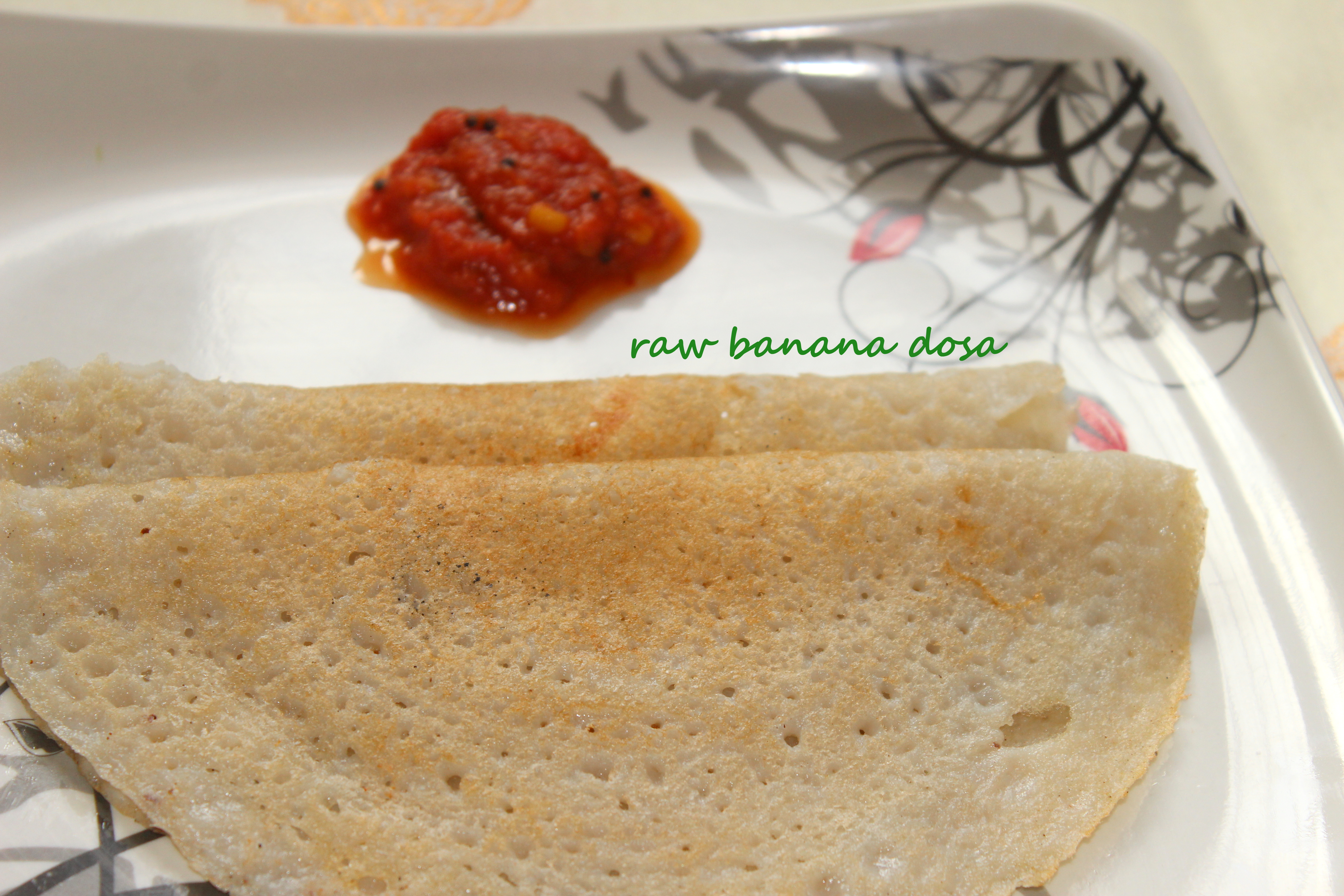 Raw banana or balekayi dosa is a very different dosa since it is made with raw banana. This dosa is very tasty and easy to make and best served with sambar or coconut chutney. Raw banana dosa is made with just 3 ingredients , raw rice, raw banana and coconut. The batter does not need to be fermented. They are vegan and very healthy too.
Ingredients
Raw rice - 1 cup
Raw banana - 1 (large sized)
Grated coconut - 1/4 cup
Salt to taste
Method
Step 1
HOW TO MAKE OR PREPARE RAW BANANA OR BALEKAYI DOSA RECIPE Wash and soak the raw rice overnight or 3-4 hours. Drain the water and set aside
Step 2
Peel and chop the raw banana into small pieces and immerse them in water. Add little salt to the water. This is to prevent the raw banana from changing the colour.
Step 3
Now grind the soaked rice, raw banana pieces and grated coconut with little water to make a smooth paste of medium consistency. The consistency of the batter should not too thick nor too thin. Add salt to the batter and keep aside.
Step 4
Heat a non-stick pan or a griddle. When it is little hot, sprinkle some cold water on it and pour a ladleful of dosa batter in the center.
Step 5
Spread the dosa to a medium circle thin dosa by spreading the batter evenly. Put 1 tsp of oil on the top and around the dosa and cook for a minute on a medium flame.
Step 6
Once the dosa turns golden and crisp, flip on the other side and cook for half a minute.
Step 7
Remove the dosa and transfer to a serving plate and serve hot. Continue with the same method for remaining batter.
Step 8
Serve raw banana dosa or balekayi dosa hot with coconut or tomato chutney or sambar.