Spring onion pakoras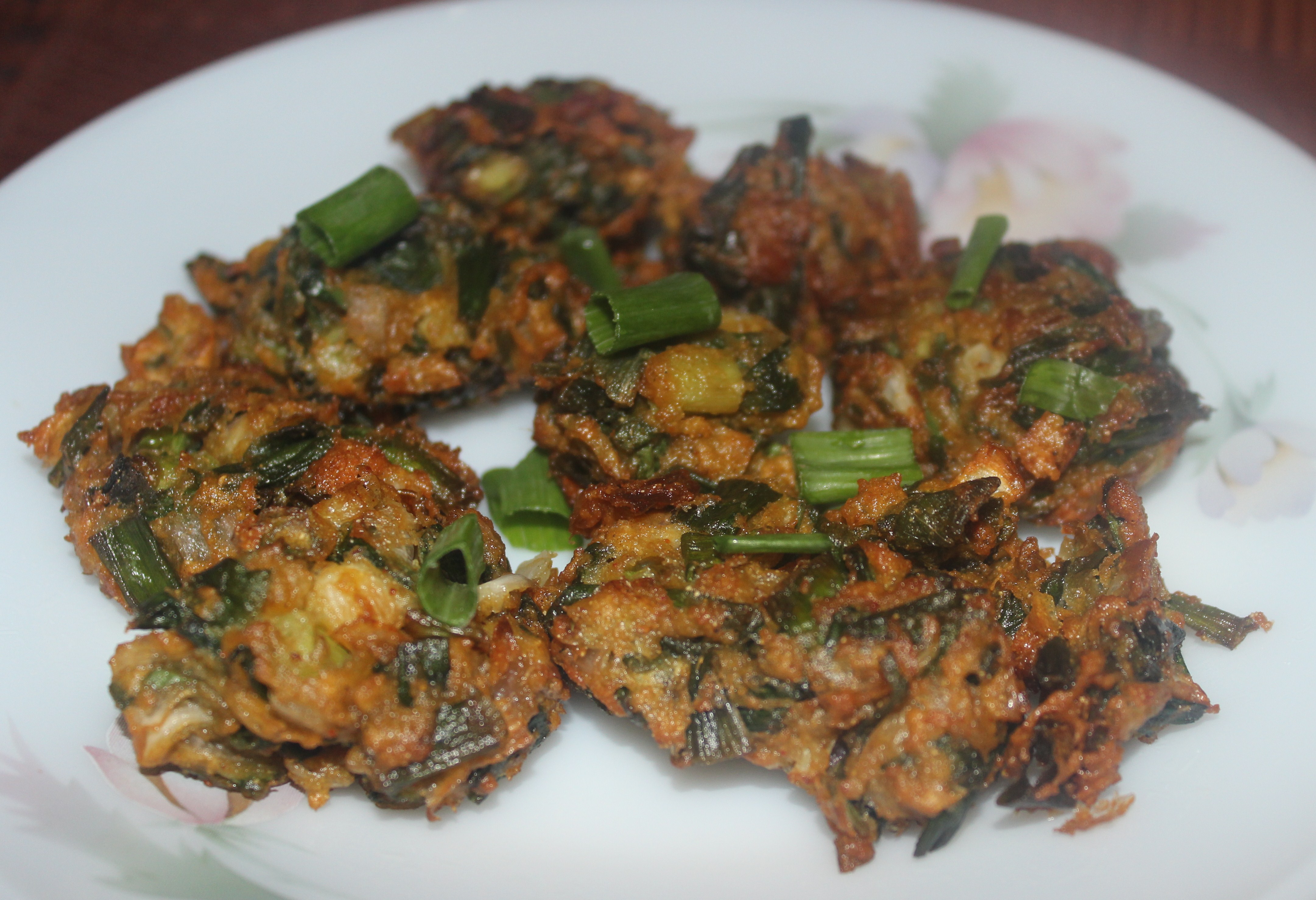 Spring onion pakora is a delicious evening snack made with spring onions, gram flour and spices. It is a perfect monsoon treat or can be had in the winters.
Ingredients
Spring onions - 2 bunches (finely chopped) (approx 3 cups)
Gram flour (besan) - 3/4 cup
Ginger garlic paste - 1 teaspoon
Red chilli powder - 1 teaspoon
Coriander powder - 1/2 teaspoon
Garam masala powder - 1/2 teaspoon
Rice flour - 1 tablespoon
Salt to taste
Cooking oil for frying
Method
Step 1
HOW TO MAKE SPRING ONION PAKORA RECIPE Take a large bowl. Add chopped spring onions, ginger garlic paste, red chilli powder, coriander powder, salt and garam masala powder.
Step 2
Mix all the ingredients by hand thoroughly and set aside for 5 minutes.
Step 3
Then add gram flour and rice flour to the spring onions mixture. Mix well so that it forms a thick mixture. Add water only if required as salt oozes out water. Also ginger-garlic paste has got water content.
Step 4
Heat enough oil in a deep frying pan. When the oil is piping hot, bring it to medium flame and drop in small bits of batter mixture into oil and deep fry till golden brown.
Step 5
Put the pakoras on tissue paper so that the excess oil is absorbed.
Step 6
Serve spring onion pakoras hot with tomato ketchup or any chutney of your choice.