Coconut sevai/coconut idiyappam recipe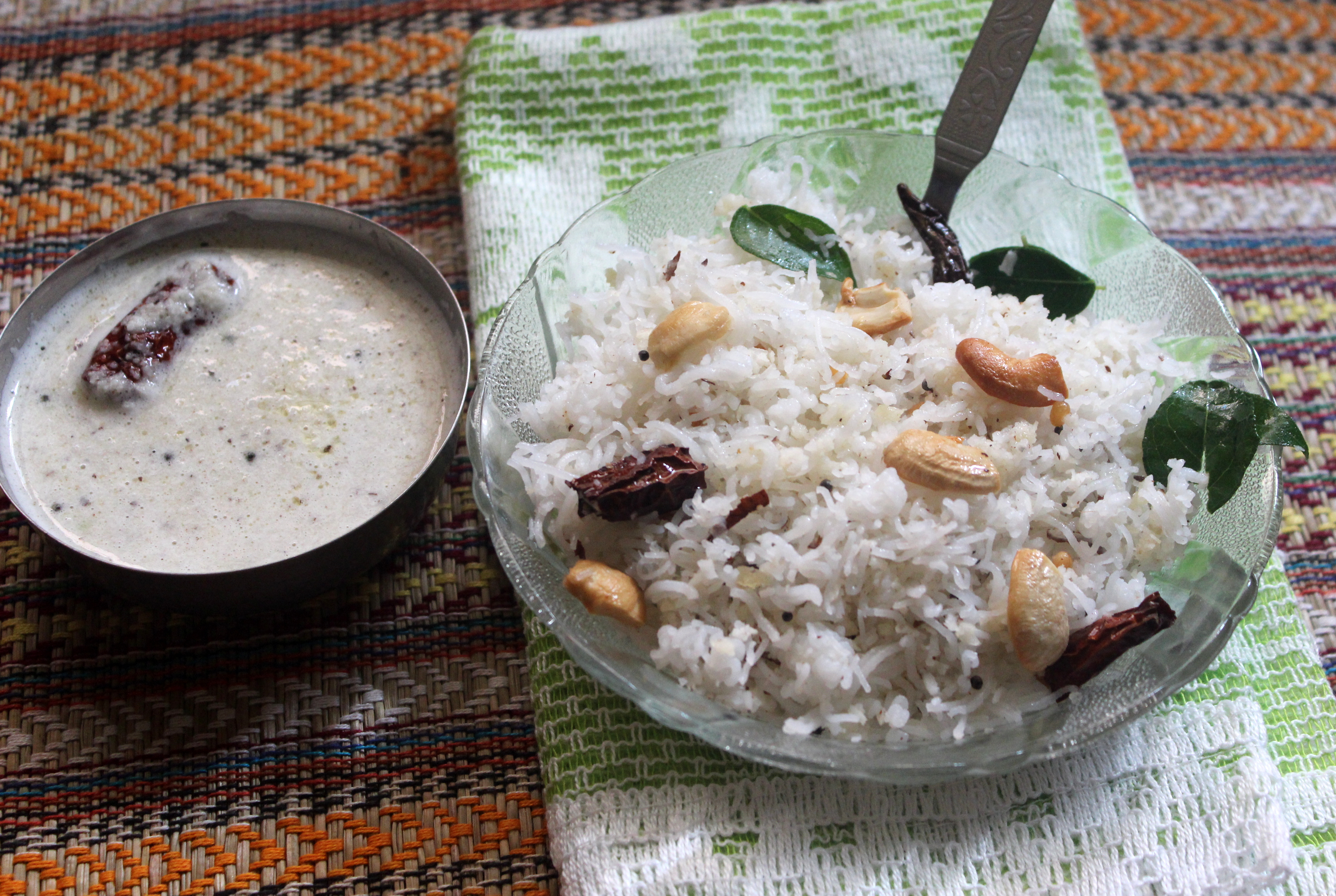 Coconut sevai or coconut idiyappam is a very delicious snack or dish made with plain idiyappam (prepared with rice flour), grated coconut, red chillies and cashewnuts. It is a very healthy and light snack which can be had at breakfast time or as a snack. Coconut sevai or idiyappam is very easy to prepare too and very common in South Indian households.
Ingredients
Sevai/plain idiyappam - 2 cups
Coconut oil - 2 tablespoons
Grated coconut - 3/4 cup
Mustard seeds - 1/2 teaspoon
Urad dal - 1 teaspoon
Chana dal/bengalgram dal - 1/2 teaspoon
Whole red chillies - 4 nos
1 string of curry leaves
Cashewnuts - 10
Salt to taste
A pinch of asafoetida (hing)
Method
Step 1
HOW TO MAKE COCONUT SEVAI/IDIYAPPAM RECIPE Loosen the strings of plain idiyappam into small pieces and keep it ready.
Step 2
Heat coconut oil in a pan. Add mustard seeds. Once the seeds starts spluttering, add asafoetida, urad dal, chana dal, cashew nuts, red chillies and curry leaves
Step 3
Once the dals turn golden brown, add grated coconut and stir fry on low flame till the raw smell goes away. This will take about a minute or two.
Step 4
Add the plain sevai and salt and mix well.
Step 5
Serve coconut sevai hot with coconut chutney or papads.