Chana dal vada recipe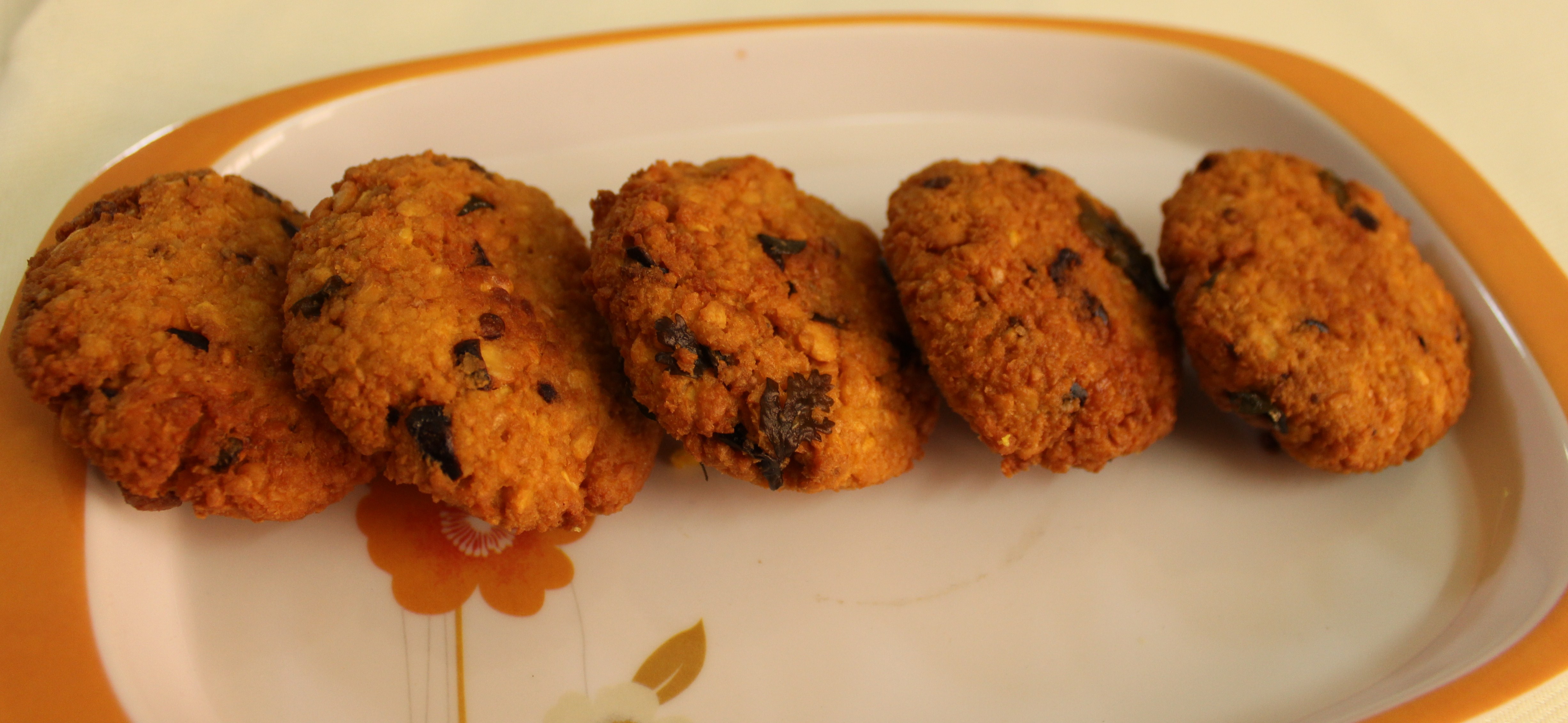 Chana dal vada is a South Indian snack prepared from split bengal gram or chana dal and mixed with spices. It is also called as ambode in Kannada or paruppu vada in Tamil. Ambode  is one of the main side dishes prepared during festivals and other special occasions in Karnataka.   It is a type of  fried lentil balls flavoured with coconut, curry leaves, red chillies and asafoetida.
Ingredients
Chana dal/split bengal gram - 1 cup
Whole red chillies - 3 to 4
A pinch of asafoetida
A string of curry leaves
Few coriander leaves
Grated coconut - 2 tablespoons
Rice flour - 1 tablespoon
Salt to taste
Cooking oil for deep frying
Method
Step 1
HOW TO MAKE CHANA DAL VADA OR AMBODE RECIPE Soak chana dal for about 2 hours with enough water. After 2 hours, drain the water with the help of a colander and keep it aside.
Step 2
Grind the soaked chana dal coarsely alongwith rice flour, red chillies, asafoetida, curry leaves, coriander leaves, salt and coconut. Grind without water. Remove the mixture in a bowl.
Step 3
Take little mixture in your hand and flatten them a little and give a round flat shape.
Step 4
Heat sufficient oil in a deep bottomed pan. Slide them gently into the oil and deep fry on medium heat till golden brown. You can add 4-5 ambodes at a time depending on the size of the vadas and cooking oil used for frying. Deep fry all the ambodes in the same manner.
Step 5
Remove ambodes in a tissue paper or absorbent paper to absorb the excess oil.
Step 6
Serve ambodes hot or warm. It stays good for 2-3 days without refrigeration. Ambodes taste good on its own or with tomato ketchup or chutney.
Step 7
NOTES OR TIPS : You can also add onions or garlic or pudina leaves for a different variation of vada. Instead of chana dal, toor dal can also be used for making this vada, but chana dal vada tastes best. Rice flour when added makes the vada more crispier. You can substitute green chillies with red chillies.