Mango icecream recipe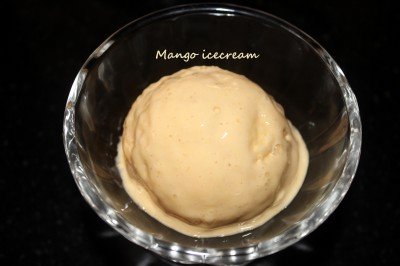 Mango ice cream made with fresh mangoes is a very delicious ice cream and does not take much time to prepare except for the freezing time. It can also be prepared with mango puree instead of mangoes and this too is very tasty.
Ingredients
Mango puree - 1/2 cup
Low fat milk cream - 2 cups
Powdered sugar - 1/4 cup
Condensed milk - 1 tablespoon
Method
Step 1
HOW TO MAKE MANGO ICE CREAM RECIPE Wash and peel one large sized mango. Chop the mango into pieces.
Step 2
Take a blender/mixer and add mango pieces and blend/grind well into a smooth puree.
Step 3
In a mixing bowl, add mango puree, powdered sugar, milk cream and condensed milk and whip well. You can also blend the mixture in a blender till it becomes a creamy texture.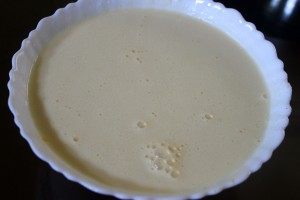 Step 4
Transfer the contents into a freezer container or box. Cover the container or box with a lid.
Step 5
Keep the closed container in a freezer for few hours. When it is still half frozen, remove the icecream contents and again blend them for a minute. This helps to remove any small ice crystals formed in the icecream and helps in getting soft and creamy ice cream.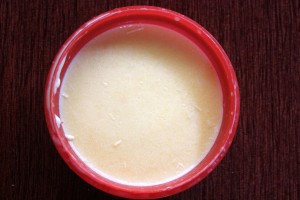 Step 6
Put the ice cream mixture back into the container and freeze till it sets. Once set, remove the ice cream with a scoop into a bowl and serve alongwith mango pieces or honey or chocolate sauce or just plain mango ice cream.