Oats muffins recipe – How to make eggless oats muffins recipe – Healthy recipes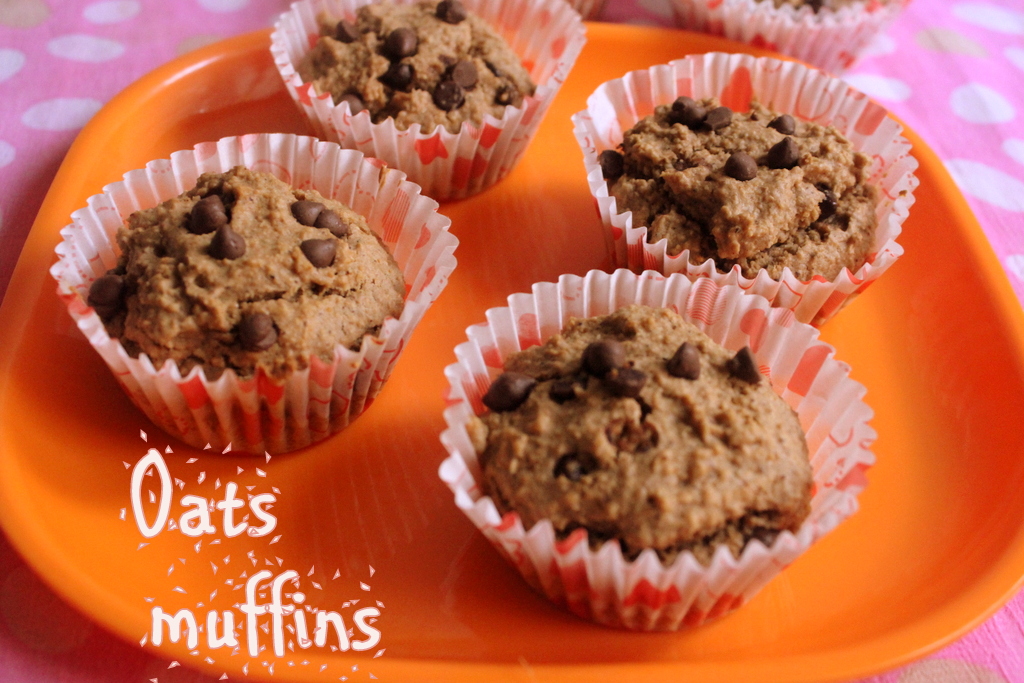 Homemade oats muffins are very nutritious and tasty and can satisfy your craving for sweets, without a feeling of guilt of having consumed all the calories.  This recipe is made with oats, wheat flour and organic coconut sugar.  Oats muffins recipe is a simple and quick to make recipe and very filling to eat too.
I have used organic coconut sugar in this recipe instead of regular sugar.  I received Lyca organic coconut sugar from GoIndiaOrganic a couple of days back, thanks to Ms.Kirti Yadav of Plattershare, a popular social media for food enthusiasts.  So I wanted to try a healthy recipe with this healthy sugar.  Organic coconut sugar is healthy because it is low on the glycemic index, high in nutrients and has 16 vital amino acids, making it a healthy indulge you can feel good about and not feel guilty at all.  Use this coconut sugar the same way you would use your regular sugar. It is a perfect 1:1 ratio.  It is  Nature's perfect sweetener.  Use organic coconut sugar in all your sweet dishes you make, absolutely guilt free.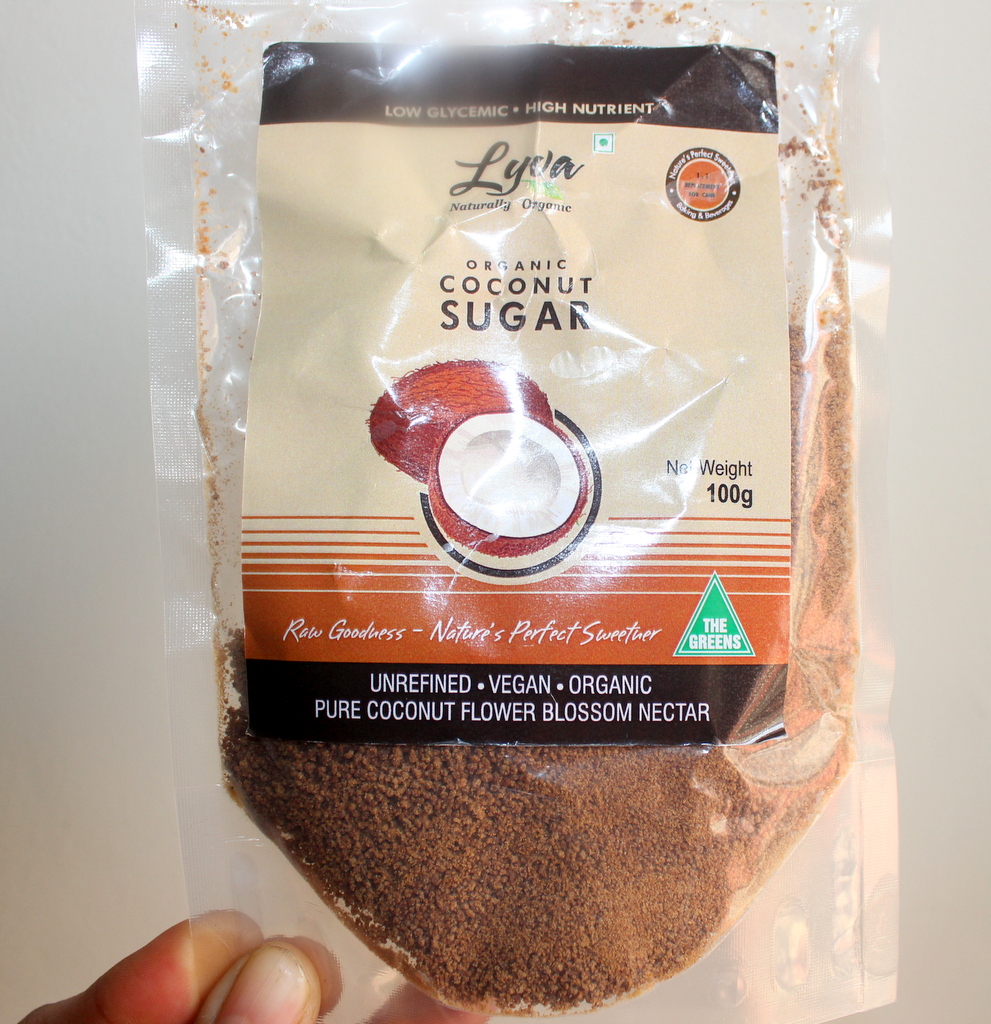 Other similar recipes :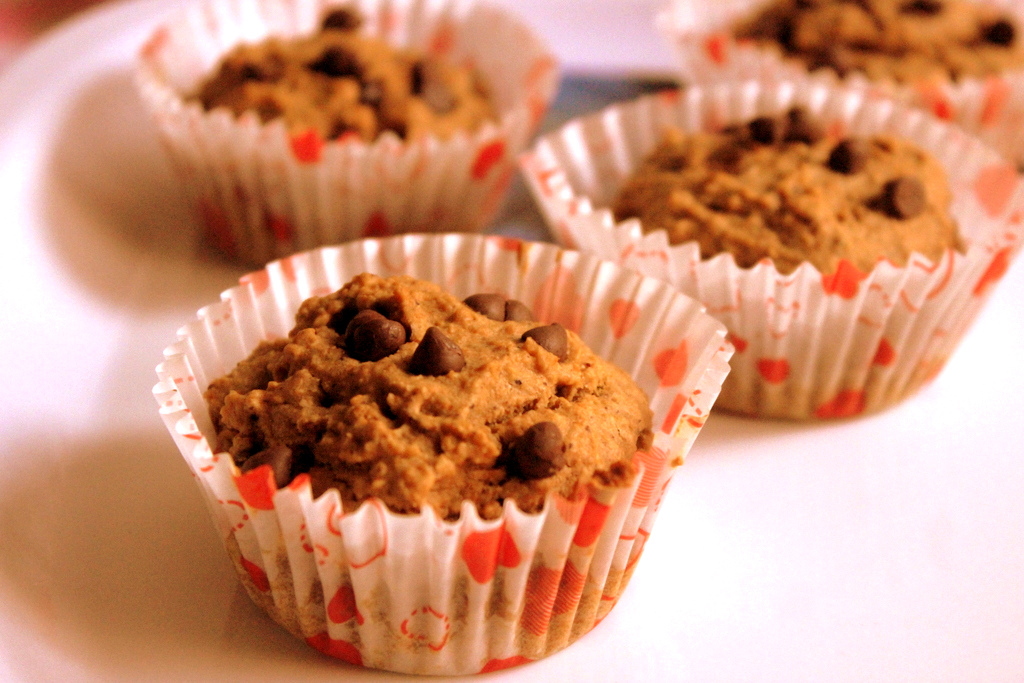 Prep Time :  10 mins
Baking Time : 20 mins
Servings :  7 muffins
Indian cuisine
INGREDIENTS
Oats – 1 cup
Wheat flour – 1/2 cup
Lyva organic coconut sugar – 5 tablespoons
Butter or cooking oil – 50 ml
Baking powder – 1/2 teaspoon
Baking soda – 1/2 teaspoon
Honey – 1 tablespoon
Milk – 3/4 cup
Vanilla essence – 1/2 teaspoon
Choco chips – 1 tablespoon
A pinch of salt
HOW TO MAKE OR PREPARE EGGLESS OATS MUFFINS RECIPE
PREPARATION
Pre-heat the oven to 180 degree C.  Grind the oats to a dry coarse powder.  Keep it aside
METHOD
Take a mixing bowl.  Add all the dry ingredients – powdered oats, wheat flour, choco chips, baking powder, baking soda and pinch of salt.  Mix well. (dry ingredients) In a separate bowl, add butter and organic coconut sugar.
Cream the butter and coconut sugar together till smooth and creamy.  Then add milk, honey and vanilla essence and mix gently.  (wet ingredients)
Now to this wet ingredients add the dry ingredients and mix well.  Do not overmix the batter as it makes the muffins tough.
Take a baking mould pan and line the paper cups.  Spoon out each portion of the batter into small paper cups and sprinkle choco cups on top.  Bake in a pre-heated oven for 18-20 minutes or till they turn brown.  Once baked, allow the muffins to cool down in a wire rack.  Remove the muffins from the rack and serve warm.
Delicious and healthy oats muffins are ready to be served.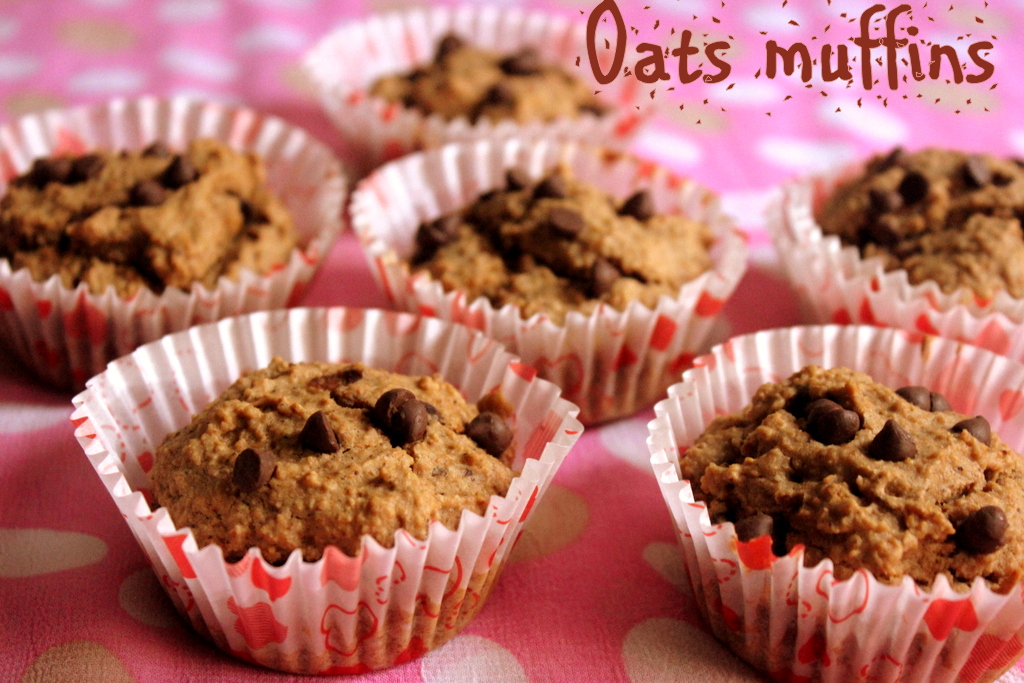 NOTES/TIPS
Add raisins and nuts of your choice for an enhanced flavour.
You can use cooking oil instead of butter.
Muffins tastes best when consumed on the same day.  But you can also store in a airtight container at room temperature for upto 2 days.
Fill each cup 3/4th with the batter.
To check if the muffin is cooked, insert a toothpick or a knife in the centre of the muffin.  If it comes out clean, it means it is cooked or bake for another couple of minutes till done.