Badam (almond) kulfi recipe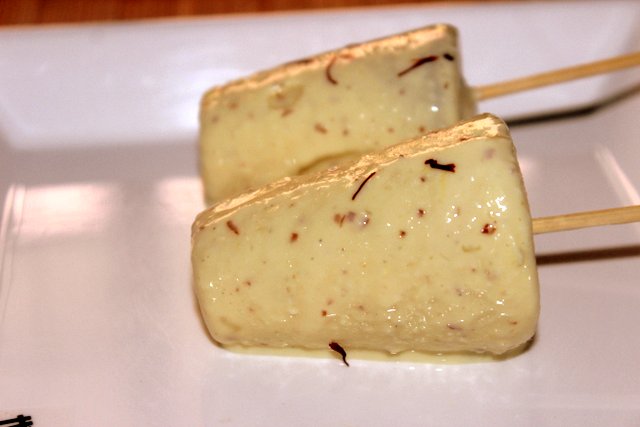 Badam (almond) kulfi is a flavoured Indian dessert made from almonds, milk and saffron strings and served chilled.  It is an all-time favourite with kids as well as elders and very popular dessert during summers.   Badam kulfi is very easy to make and tastes delicious too.  Saffron strings when added gives a unique flavor to the kulfi.  You may also add different flavors to this kulfi like chopped mangoes, cocoa powder for chocolate kulfi,  pistachios etc. Do try this homemade kulfi and enjoy this chilled dessert during summer.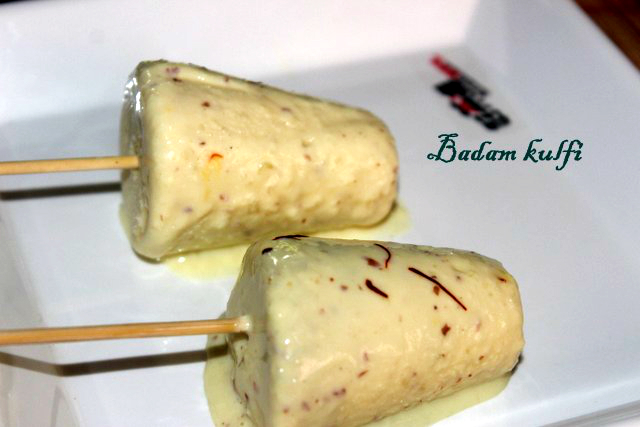 Prep Time :  10 mins plus 7-8 hours of freezing time
Cook Time : 35 mins
Indian cuisine
Yield – 4
INGREDIENTS
Full cream milk – 2 1/2 cups
Condensed milk – 1/2 cup
Few saffron strings
Cornflour powder – 3 teaspoons
Almonds – 6-7
Cardamom powder – 1/4 teaspoon
HOW TO MAKE OR PREPARE BADAM OR ALMOND KULFI RECIPE
PREPARATION
Grind the almonds in a mixer to a coarse powder and keep aside.  Dissolve cornflour in 3 tablespoons of  milk  and set aside.  Make sure no lumps are formed.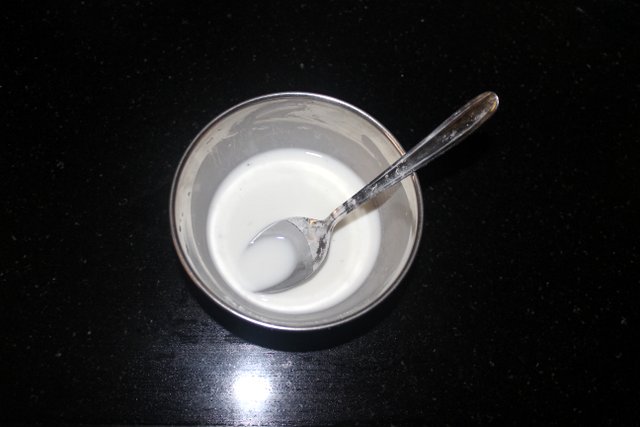 Soak saffron strings in 2 teaspoons of milk for 15-20 minutes
METHOD
Boil 2  1/2 cups of milk in a wide pan or a non-stick pan on a high flame.  Once the milk is fully boiled, lower the flame and cook the milk by stirring continuously, until it has thickened and reduced to 3/4 of its volume.  This will take about       20 -25 minutes.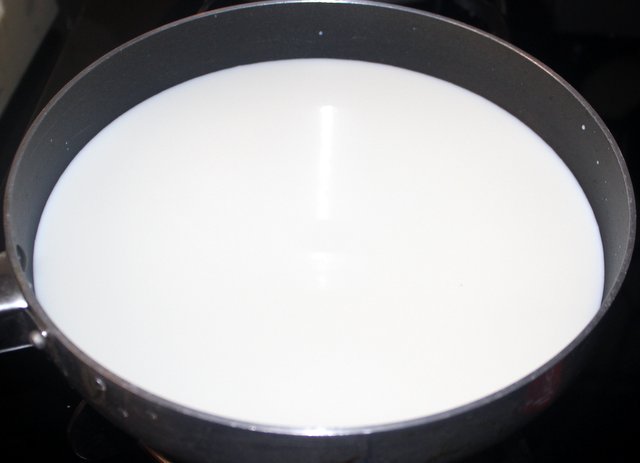 Add condensed milk and mix well.  Keep stirring for another 2-3 minutes o n a low flame,till the condensed milk is well absorbed by milk.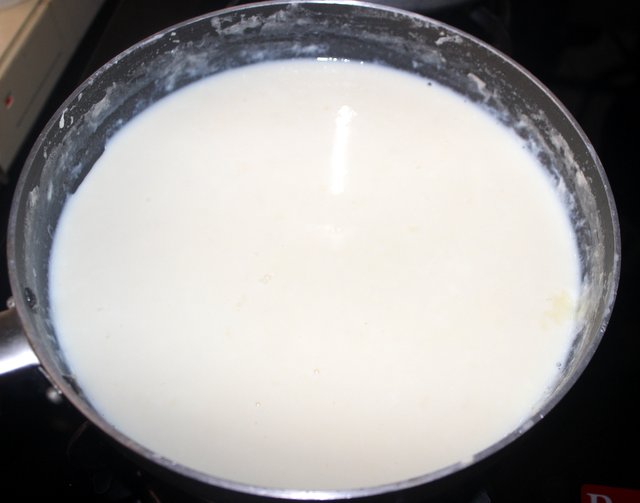 Now add saffron strings, cardamom powder and badam powder and mix well.
Lastly add cornflour paste and mix well.  Once cornflour is added, the mixture will tend to thicken.  Cook for another 2 minutes on a low flame.   Once the mixture reaches slightly thick pouring consistency,  switch off the flame.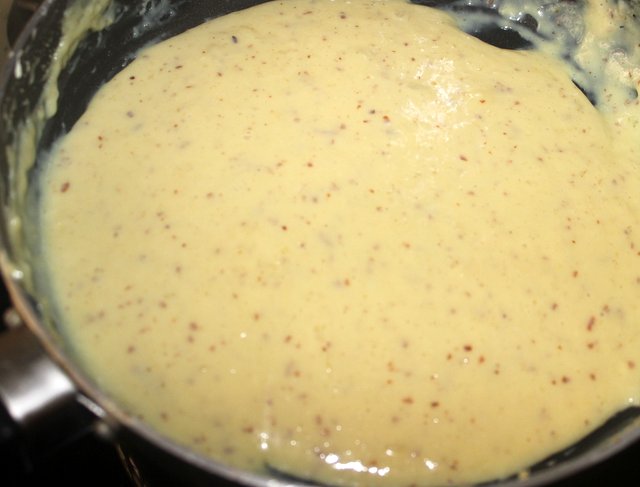 Allow the mixture to cool down completely.  Pour the mixture into kulfi moulds by distributing evenly.  Close the mould with the lid and freeze for about 7-8 hours or overnight.
Remove the kulfi by running a  sharp knife  around the edges of the kulfi.
Garnish badam kulfi with chopped badam pieces  and serve chilled.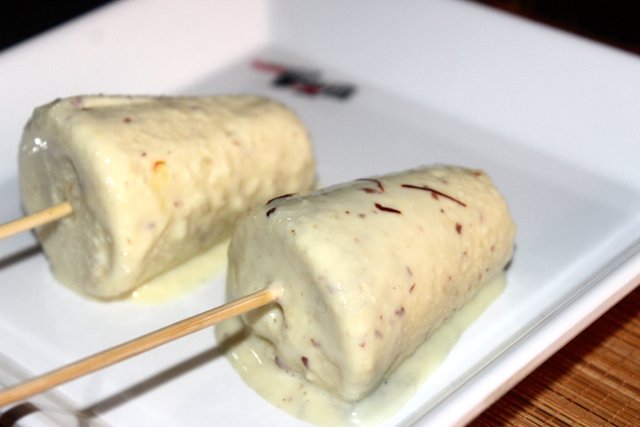 NOTES/TIPS
Boil the milk in a non-stick pan to avoid sticking of the milk on the sides and bottom of the pan.
Once cornflour paste is added, keep stirring continuously on a low flame, as  the mixture tends to thicken.
Mixture should not be too thick. Otherwise kulfi will be not be set properly.  It is should be medium pouring consistency.