Besan nankhatai or gramflour cookies recipe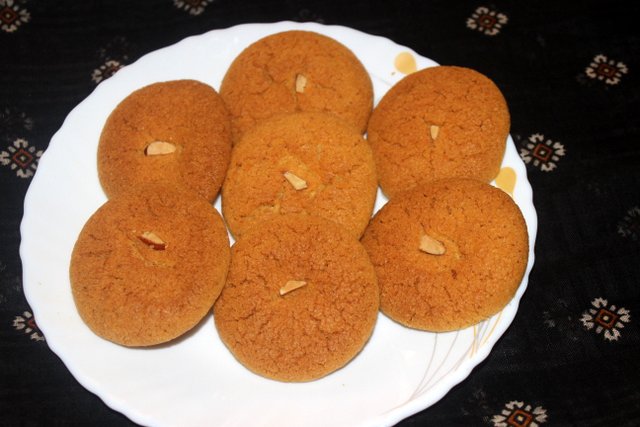 Nankhatais are traditional Indian eggless cookies prepared from all purpose, sugar and ghee. It can also be made with gram (chickpeas) flour or wheat flour and they are equally tasty and also  healthy. They are perfect with a hot cup of evening tea.  I prepared the nankhatai with a equal proportion of gram flour and all-purpose flour, sugar, ghee and nuts.  They taste delicious  and aroma is also great.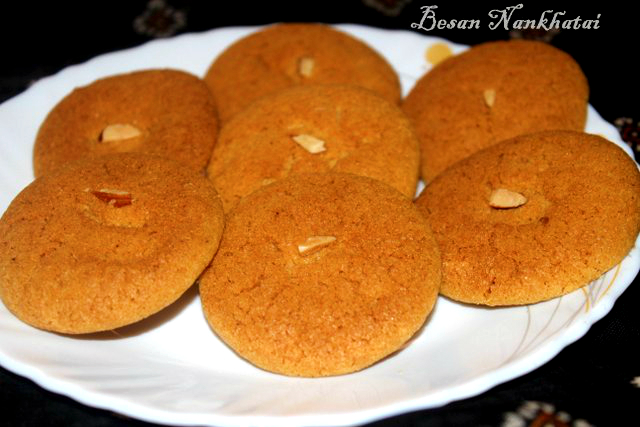 Prep Time : 15 mins
Cook Time : 20 mins
Servings: 2-3
Total time – 35 mins
INGREDIENTS
All purpose flour (maida) – 1 cup
Besan (chickpeas flour) – 1 cup
Ghee or butter – 1 cup
Powdered sugar – 1 cup
Cardamom powder – 1/4 teaspoon
Baking soda – 1/4 teaspoon
Baking powder – 1/2 teaspoon
Few sliced almonds for garnishing
Yoghurt/curd – 2 tablespoons
HOW TO MAKE OR PREPARED BESAN NANKHATAI RECIPE
Take a mixing bowl.  Add all the above ingredients and mix well by hand.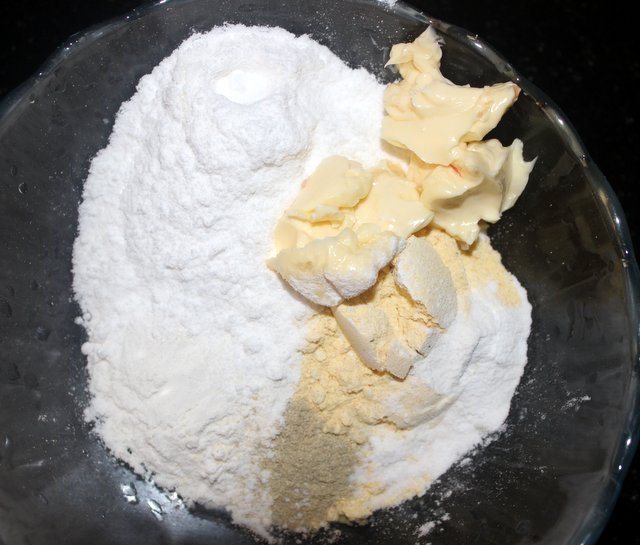 Knead the mixture gently to a smooth dough.  If the dough is dry, add few drops of milk for kneading the dough.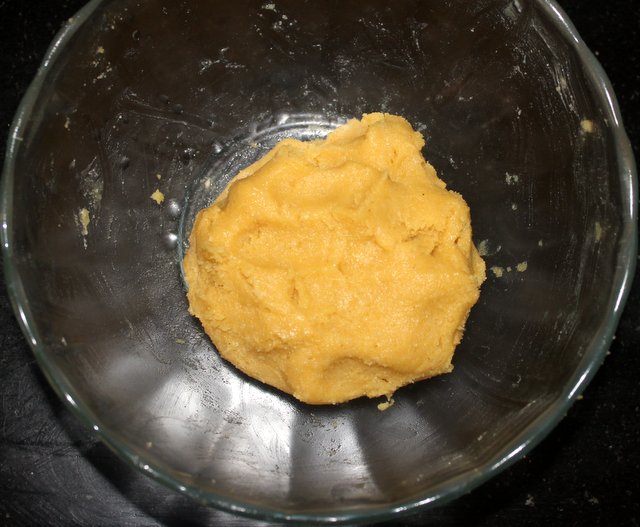 Make small equal balls of the dough.  Slightly flatten them and garnish with sliced almonds in the centre, by pressing few pieces of nuts gently.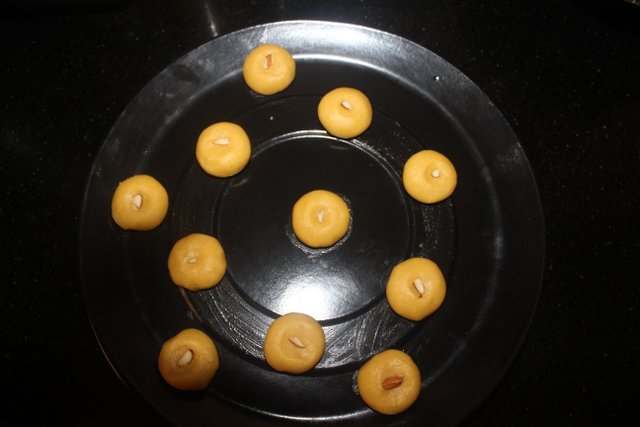 Preheat the oven at 175 degree celcius for 5 minutes.
Grease a baking tray with little ghee or butter.  Arrange the nankhatais in the tray and bake  at 175 degree celcius for 15-18 minutes.
Transfer to a wire rack to cool down completely and become crisp.  Once cooled down, transfer to an airtight container.
Serve nankhatais with a hot cup of tea or just plain as it is.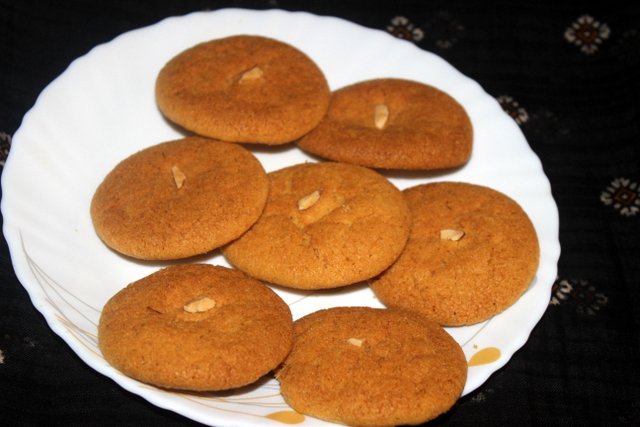 NOTES/TIPS
The temperatures vary in different oven models.  So keep checking the nankhatais when being baked.  Keep for additional few minutes if not baked properly.
Nankhatais tend to be little soft once done.  Once cooled down completely, they become crunchy  and ready to be served.