Broken wheat/dalia upma recipe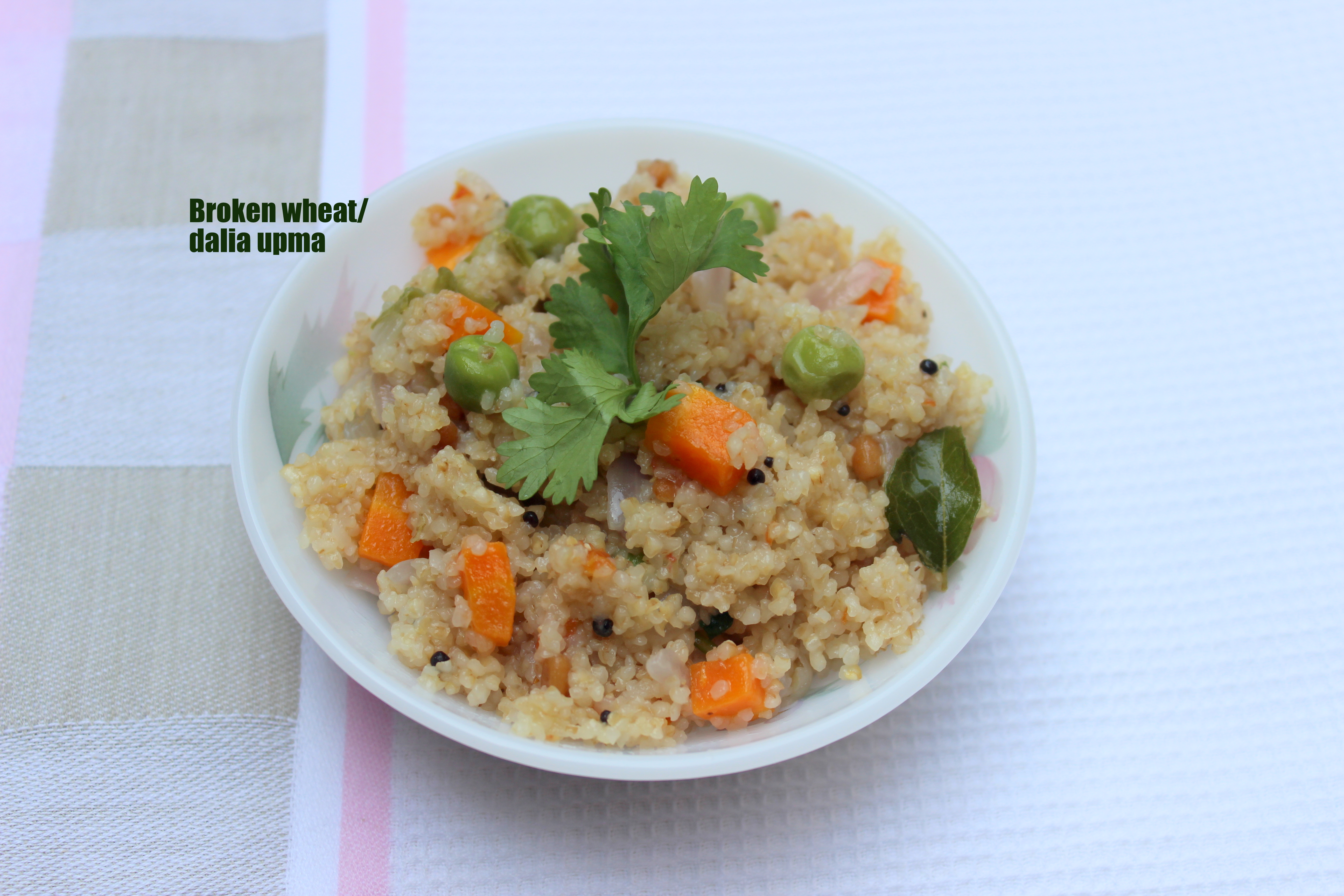 Broken wheat or dalia upma or godhuma rava upma is a healthy and filling breakfast made with broken wheat. Broken wheat is high in fibre or low in fat which helps to keep the digestive system healthy. Broken wheat is made by crushing raw wheat into smaller grains and is widely used for making different recipes in Indian cuisine.
Vegetables added to dalia upma makes it all the more nutritious. Dalia upma is a healthy breakfast to start your day and can be regularly included in your diet.
Ingredients
Broken wheat/dalia - 1.5 or 1 1/2cups
Water - 4 cups
Onion - 1
Tomato -1
Mixed vegetables - 1/2 cup (carrot and peas)
Cooking oil - 3 tablespoons
Mustard seeds - 1 teaspoon
Urad dal - 1 teaspoon
1 string of curry leaves
Grated ginger - 1 teaspoon or 1 inch ginger piece finely chopped
Green chillies - 2 (chopped finely)
Salt to taste
Chopped coriander leaves - 2 tablespoons
Lemon juice - 2 tablespoons
Method
Step 1
HOW TO MAKE BROKEN WHEAT/DALIA UPMA RECIPE Chop the carrot finely and keep all the chopped vegetables aside.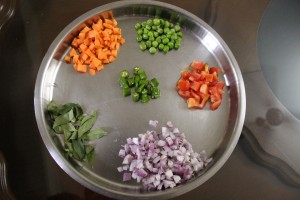 Step 2
Heat 1 tablespoon of oil in a pan. Add dalia and roast on a medium flame till the raw aroma exudes. Remove the dalia and set aside.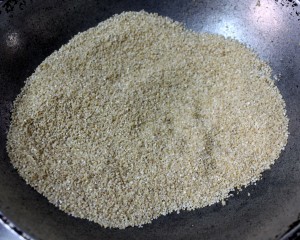 Step 3
Heat 2 tablespoons of oil in the same pan. Add mustard seeds. Once it starts spluttering, add urad dal and curry leaves and saute till the urad dal turns light brown.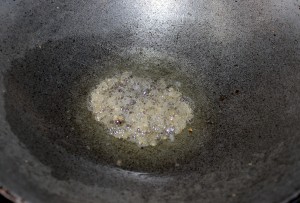 Step 4
Add green chillies, ginger and onions and saute till the onions become little translucent.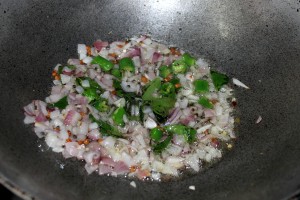 Step 5
Add chopped tomatoes and cook till the tomatoes become little soft.
Step 6
Not add carrot and peas and cook on a medium flame for 2 minutes.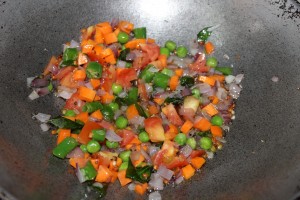 Step 7
Add water and salt and bring water to a boil. Once the water starts boiling, lower the flame and slowly add dalia and stirring continuously to prevent forming lumps.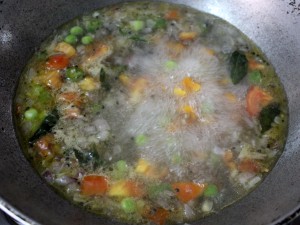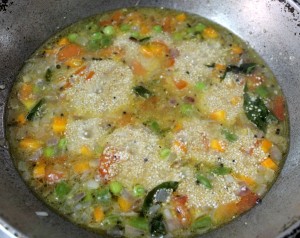 Step 8
Cover the pan with a lid and cook for 10-12 minutes on a low flame till the dalia and vegetables are well cooked and all the water is absorbed by them.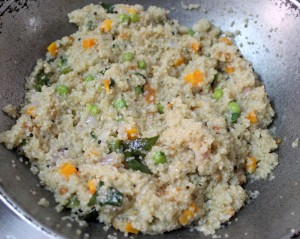 Step 9
Once it is cooked, switch off the flame. Add coriander leaves and lemon juice and mix well.
Step 10
Serve broken wheat/dalia upma as it is or with sambar or tomato sauce or plain curd. Either way, it tastes good and delicious.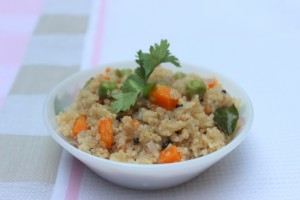 Step 11
NOTES : You can also add beans or potato to further enhance the taste.