Green peas masala pulao (microwave recipe)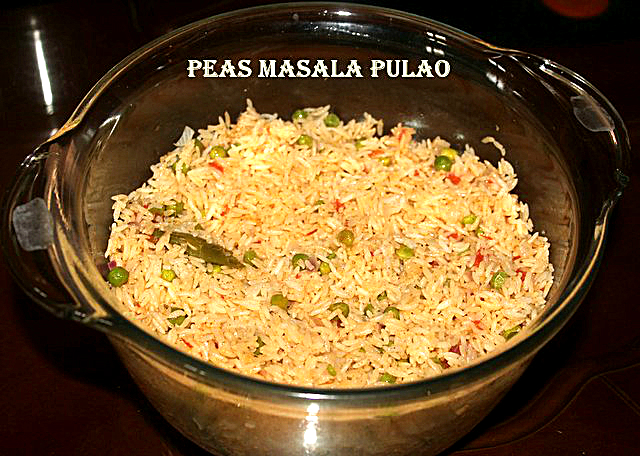 Green peas masala pulao is a flavourful rice prepared with fresh green peas, basmati rice and cooked in a spicy gravy.  It is a spicy masala pulao and makes up for a good lunch box recipe.  Green peas masala pulao is very easy and quick to make too.  I have prepared this pulao in a microwave, which  is one of the easy recipe and can be prepared quickly.  You can also make this pulao in a gas stove which also tastes great.  Green peas masala pulao goes well with raita, papads, chips or any gravy of your choice. Do try this recipe and enjoy with your family.
Prep Time : 40 mins
Cook Time : 20 mins
Servings: 4 persons
Total time – 1 hour
INGREDIENTS
Basmati rice – 1 cup
Fresh green peas – 1 cup
Tomato – 1 (chopped finely)
Half inch piece grated ginger
Red chilli powder – 1/4 teaspoon
Garam masala – 1/4 teaspoon
Cooking oil – 3 tablespoons
Cloves (laung) – 2
Green chillies – 2
Chopped coriander leaves – 2 tablespoons
Salt to taste
HOW TO MAKE GREEN PEAS MASALA PULAO (MICROWAVE RECIPE)
Wash and soak basmati rice for half an hour.
Microwave oil in a large dish for 2 minutes.  Add laung, peas, grated ginger, salt, red chilli powder and garam masala. Microwave for 3 minutes.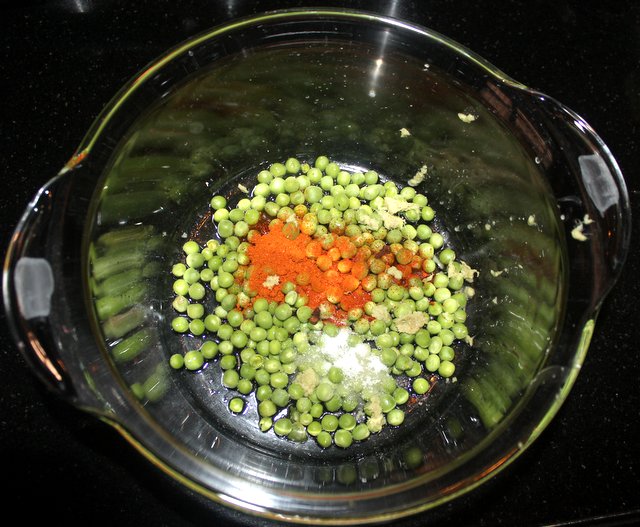 Drain the rice and add to this mixture.  Add 2 cups of water, green chillies, chopped tomato pieces and mix well.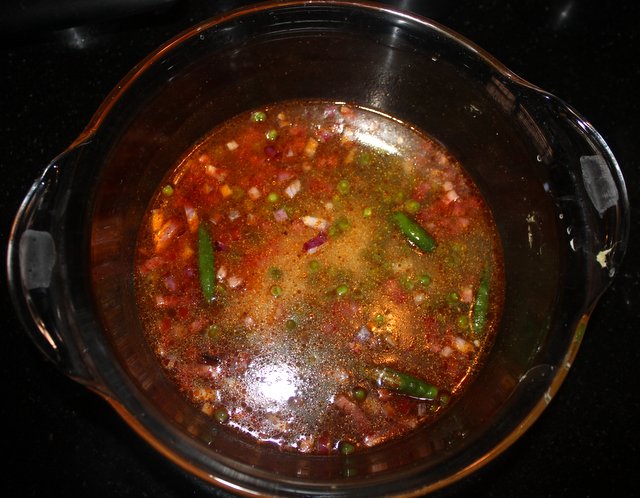 Microwave high at 100%  covered for 10-12 minutes.  Stir once in 5 minutes.
Let it stand for 2 minutes. Fluff it up with a fork or spoon to separate the grains.
Serve peas masala pulao hot with raita, papads, chips or plain curd.