Hesaru bele payasa or moong dal kheer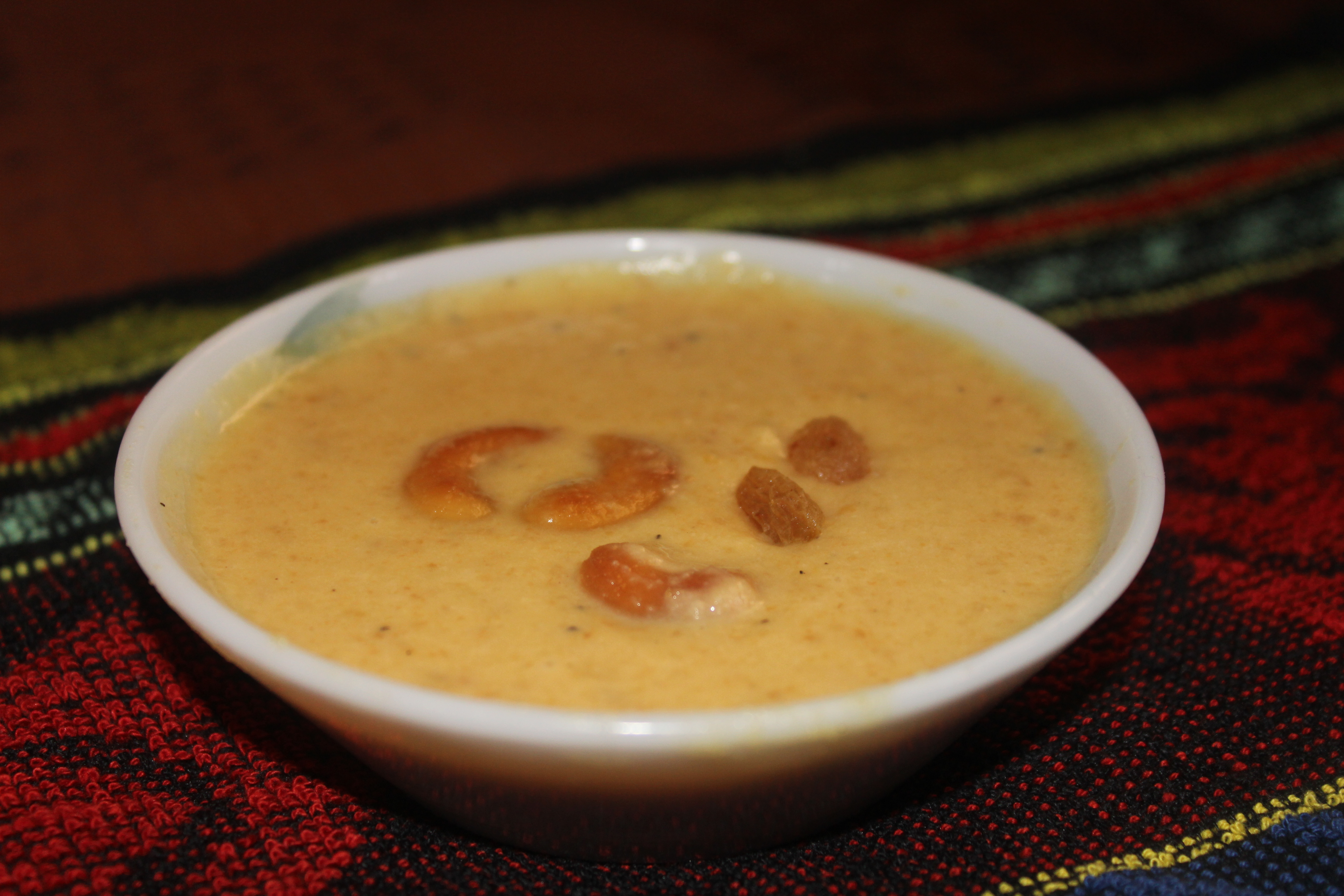 A delicious and tradional indian desert made from moong dal, jaggery, milk and coconut.
Ingredients
Split yellow gram/moong dal - 1/2 cup
Grated jaggery - 3/4 cup
Milk - 2 1/2 cups
Coconut milk - 1/4 cup
Cardamom powder - 1/2 teaspoon
Ghee - 2 tablespoons
Cashew nuts - 10
Raisins - 10
Method
Step 1
Heat 1 tablespoon of ghee in a pan. Add moong dal and stir fry till the aroma exudes and dal becomes light brown. Set aside. In the same pan add cashew nuts and raisins and fry till golden brown and set aside.
Step 2
Take a vessel. Add moong dal. Add milk and pressure cook till 4 whistles. Once cooled, mash the dal lightly and set aside.
Step 3
Heat a non stick pan. Add the mashed dal, grated jaggery and cook for 4 to 5 minutes till the jaggery gets blended with the dal. Add water, if required, to bring to a medium consistency. Add cardamom powder and mix well.
Step 4
Add coconut milk and combine together. Cook for another 2 minutes on a low flame.
Step 5
Remove from heat. Garnish with cashewnuts and raisins
Step 6
Serve warm or chilled.
Step 7
Note : You can also pressure cook with water instead of milk. But milk gives a better taste and flavour to the kheer.