Thondekai palya or tendli fry recipe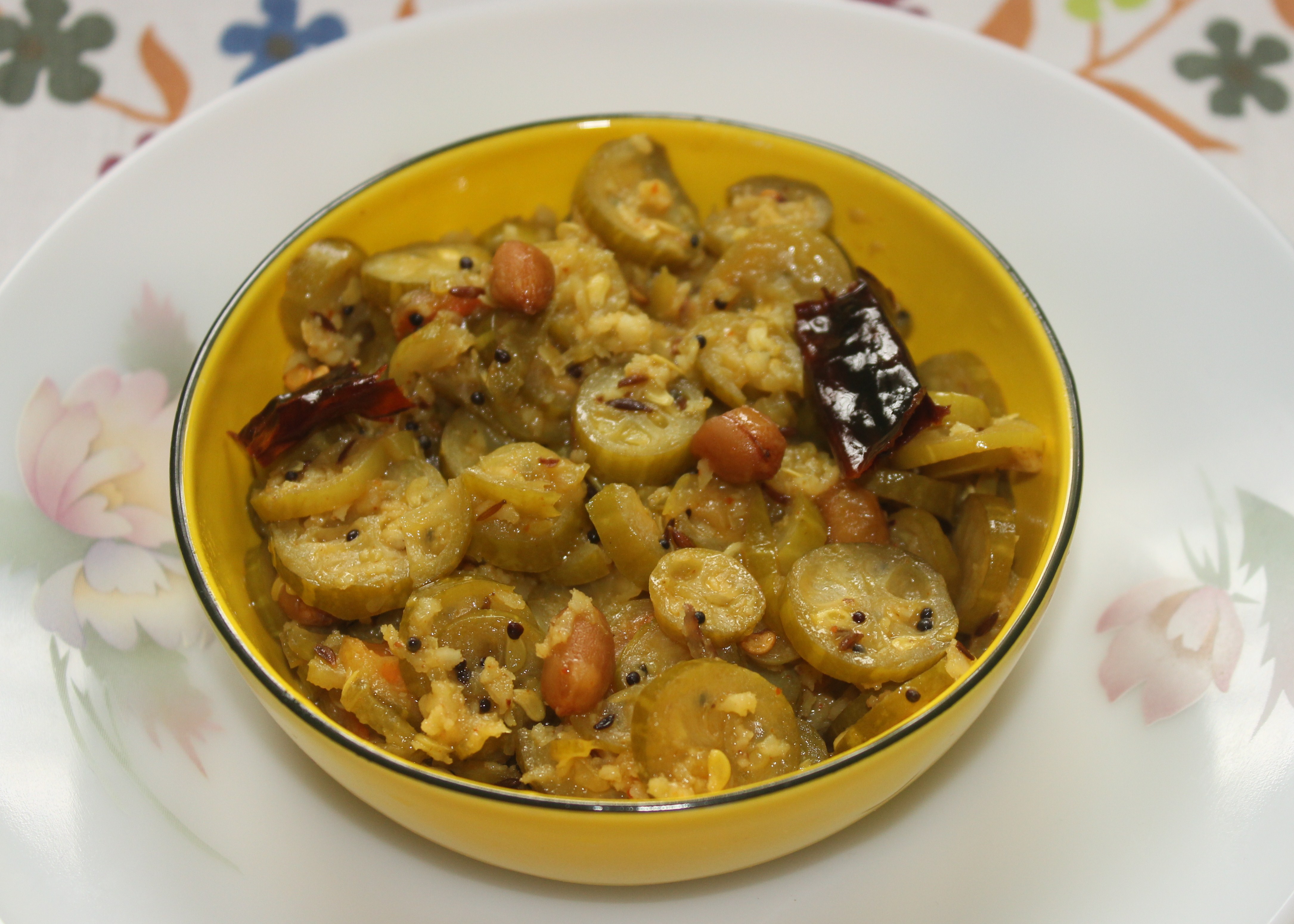 Tindora or thondekai stir fried with grated coconut and spices.
Ingredients
Thondekai/Tindora - 500 gms
Oil - 2 tablespoons
Mustard seeds - 1/2 teaspoon
Cumin seeds - 1/2 teaspoon
Groundnuts - 1/4 cup
Whole red chillies - 4 nos
Turmeric powder - 1/4 teaspoon
Garam masala powder - 1 teaspoon
Grated coconut - 1/4 cup
Salt to taste
Sugar - 2 teaspoons
Lemon juice - 2 teaspoons
Method
Step 1
HOW TO MAKE THONDEKAI PALYA OR TENDLI FRY Wash and cut the vegetable into thin round slices. Pressure cook them without any water upto 2 whistles.
Step 2
Heat oil in a kadai. Add mustard seeds. Once it stops spluttering, add cumin seeds and stir fry for a minute.
Step 3
Add ground nuts, red chillies and stir till groundnuts turn light brown.
Step 4
Add the thondekai pieces, salt, turmeric powder, garam masala powder and cook on a low flame for 2 to 3 minutes.
Step 5
Add sugar, grated coconut and mix well. Remove from heat.
Step 6
Sprinkle lemon juice and serve thondekai palya hot with rice or rotis.