Capsicum paneer paratha recipe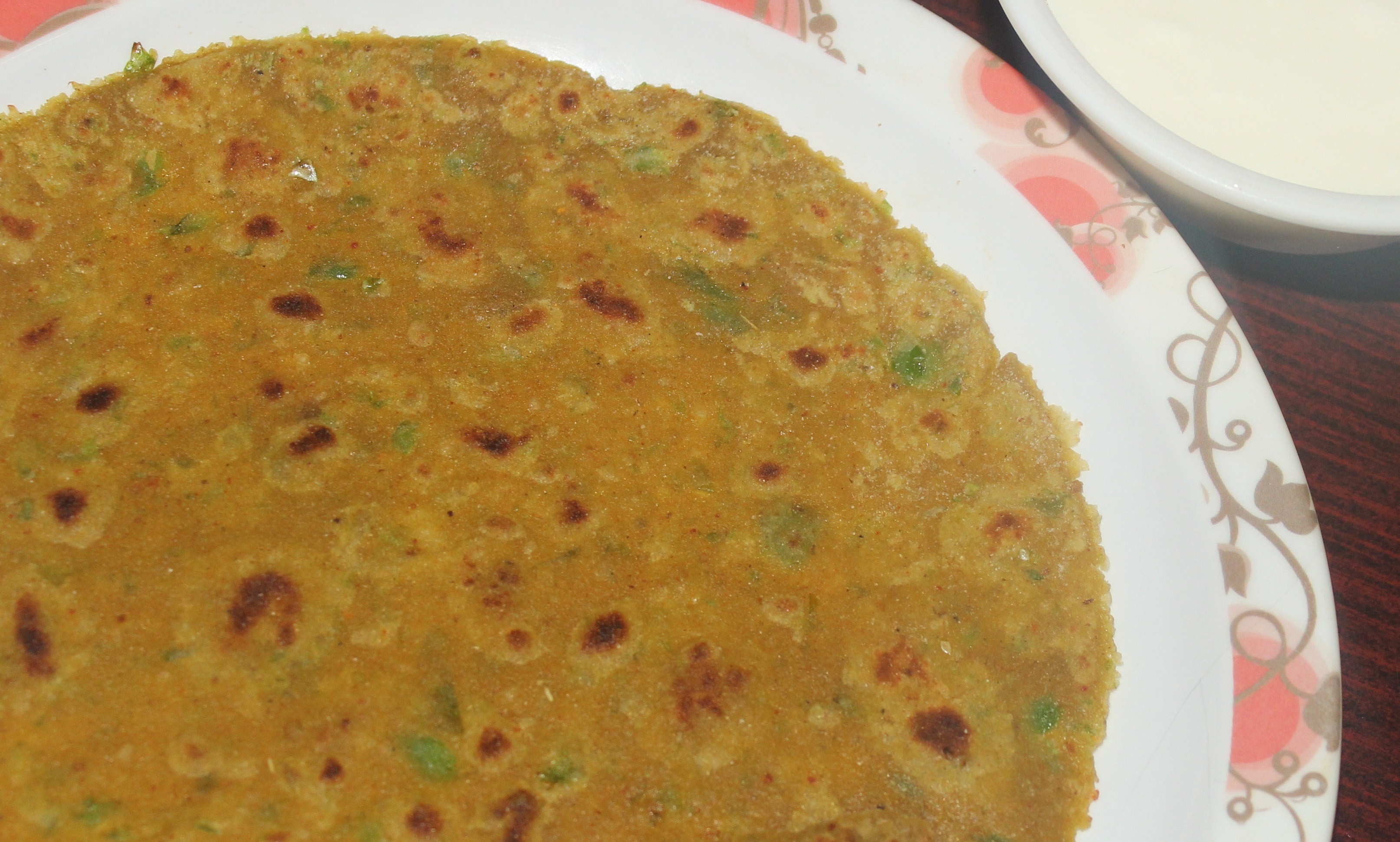 Capsicum paneer paratha is a delicious North Indian  recipe which is a healthy combination of capsicum and cottage cheese.  It is best served with butter or pickles or curd.
Ingredients
Whole wheat flour - 2 cups
Paneer or cottage cheese - 3/4 cup
Capsicum - 1/2 cup (chopped into small pieces)
Ginger-garlic paste - 1 teaspoon
Turmeric powder - 1/4 teaspoon
Red chilli powder - 1/2 teaspoon
Coriander powder - 1/2 teaspoon
Cumin powder - 1/4 teaspoon
Salt to taste
Cooking oil - 1 tablespoon
Method
Step 1
Take a bowl. Add wheat flour, salt, oil and little water and knead into a soft dough. Keep aside for 10 minutes.
Step 2
Heat oil in a pan. Add capsicum pieces, ginger garlic paste and saute for a couple of minutes.
Step 3
Add salt, turmeric powder, red chilli powder, coriander powder, cumin powder and mix well.
Step 4
Add crumbled paneer and cook for a minute on a low flame.
Step 5
Remove the mixture in a bowl and allow it to cool down. Then divide the mixture into equal portions and set aside.
Step 6
Divide the dough into equal parts and roll into smooth balls.
Step 7
Take one ball of dough. Roll into 3 inch diameter circle. Place the capsicum paneer mixture in the centre of the dough and bring all the edges to the centre and seal the dough.
Step 8
Press the round dough from the top and roll them into a medium circle with the rolling pin.
Step 9
Heat a flat tawa on a medium flame. Apply butter on the tawa and put the paratha on it . Cook for a minute.
Step 10
Apply butter on the top of the paratha and flip on the other side. Cook till both the sides of the paratha become golden brown.
Step 11
Serve the paratha hot with butter or pickles