Cabbage paratha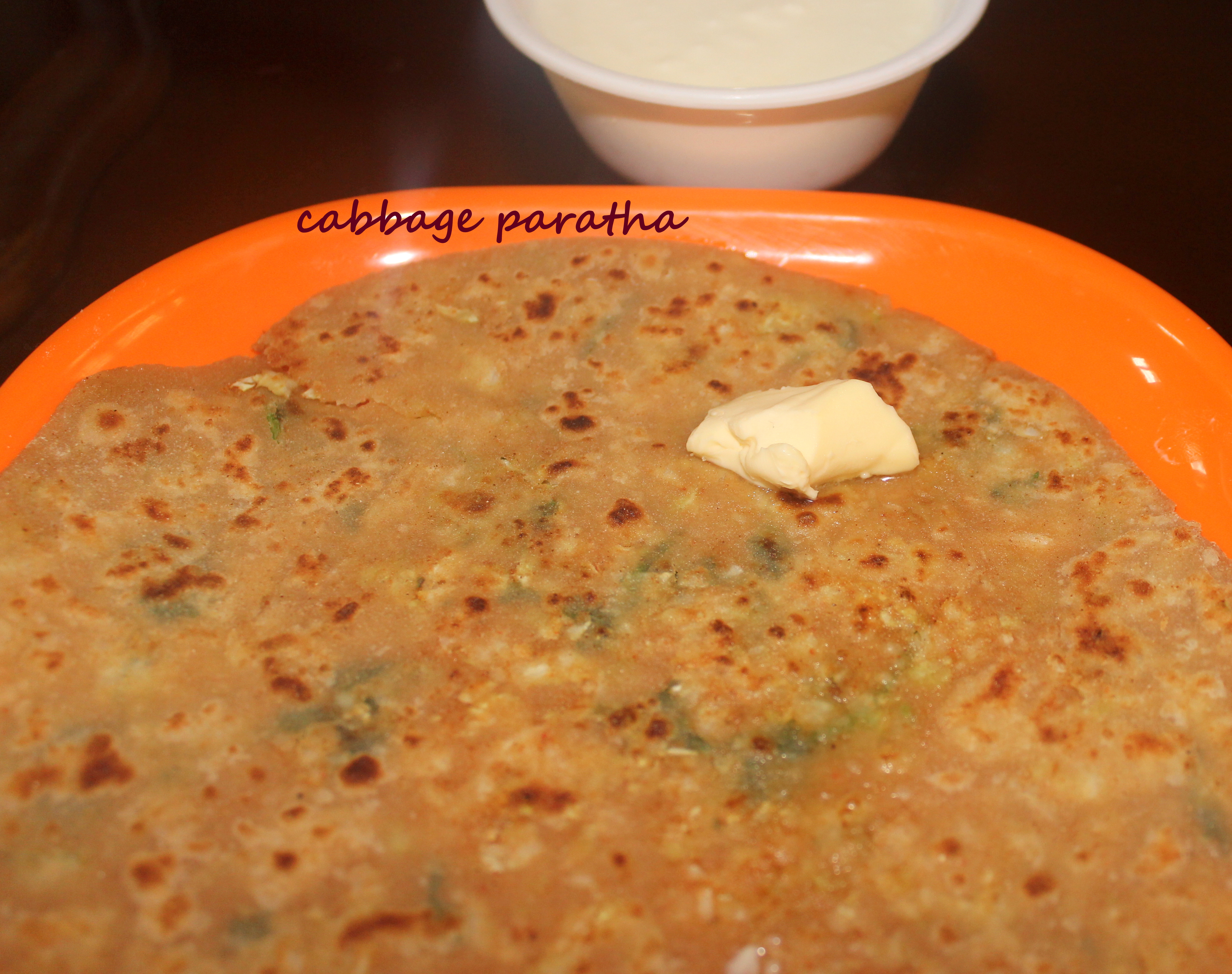 Cabbage paratha is a very delicious breakfast dish made with shredded cabbage, wheat flour and mixed with spices. It is best served with curd, butter or pickle.
Ingredients
Wheat flour - 2 cups
Shredded cabbage - 1 cup
Coriander powder - 1 teaspoon
Cumin powder -1 teaspoon
Garam masala powder - 1 teaspoon
Dry mango powder (amchur) - 1/2 teaspoon
Fresh coriander leaves - 1/4 cup (chopped finely)
Salt to taste
Cooking oil
Method
Step 1
HOW TO MAKE CABBAGE PARATHA RECIPE Chop the cabbage finely into small pieces. Alternatively, you can grate the cabbage in a blender to get small even pieces. Keep aside.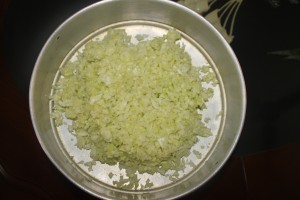 Step 2
Knead the wheat flour with little water to make a soft dough. Keep aside.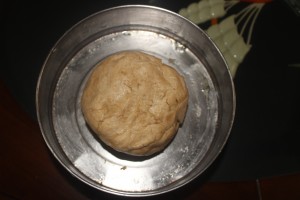 Step 3
In a mixing bowl, add shredded cabbage, coriander powder, cumin powder, red chilli powder, garam masala, amchur, chopped coriander leaves and salt. Mix well and keep this stuffing mixture aside.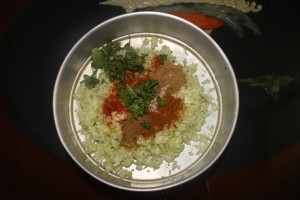 Step 4
Divide the cabbage mixture and dough into equal small balls.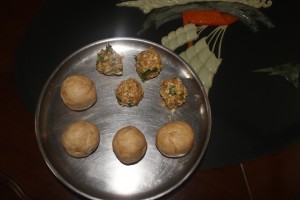 Step 5
Roll a small dough and put the cabbage mixture inside and close the edges and close it firmly by hand.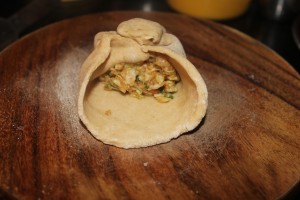 Step 6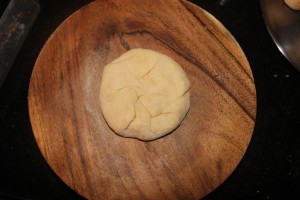 Step 7
Roll the dough into a round shape without giving much pressure.
Step 8
Heat a non-stick tawa on a medium flame. Smear little oil in the tawa. Transfer the rolled paratha to the tawa and cook for a minute. Flip it over and put some oil. Cook on both the sides till golden brown.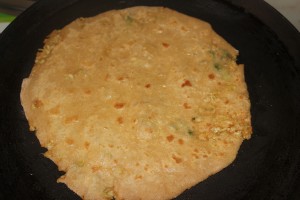 Step 9
Serve cabbage parathas hot with butter, pickle or curd.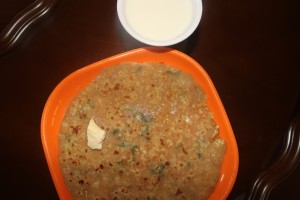 Step 10
NOTES: The cabbage mixture oozes out water after adding salt. You can squeeze the water from the mixture and then put the stuffing in the dough to roll out into a paratha.