Dry fruits kheer recipe – How to make dry fruits kheer recipe – kheer recipes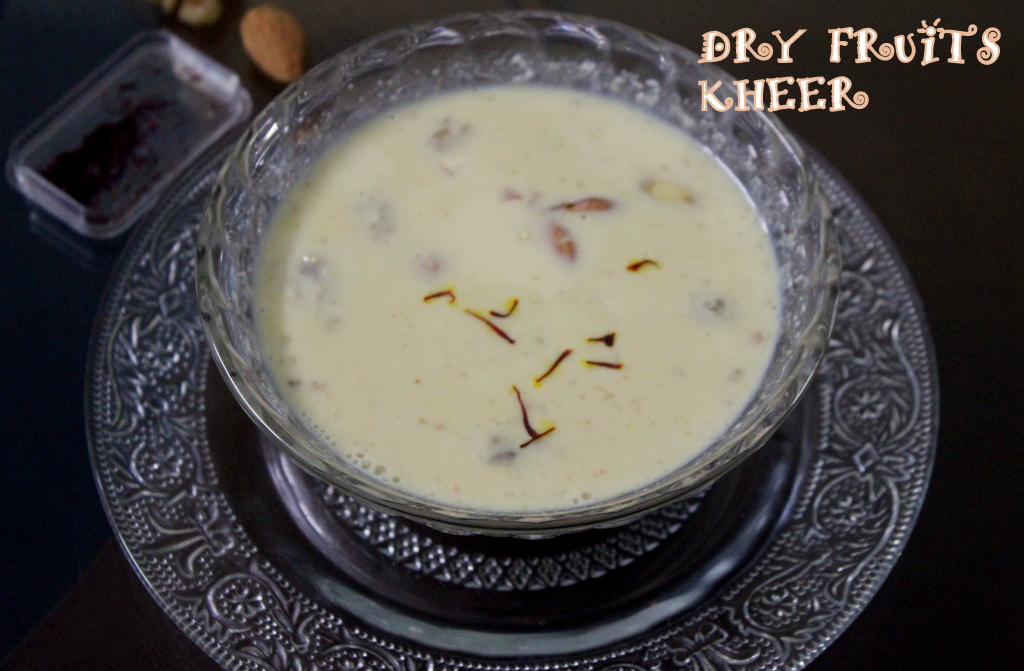 Dry fruits kheer is a very traditional and healthy kheer made with dry fruits, milk and sugar.  It is an ideal kheer for any special occasions, festivals and also during fasting days.  Dry fruits kheer is also a very rich and delicious kheer. Dry fruits added to the kheer gives a unique taste to the kheer.  During fasting days, this kheer is a good option as it gives energy as well as taste in your food.
Other kheer recipes :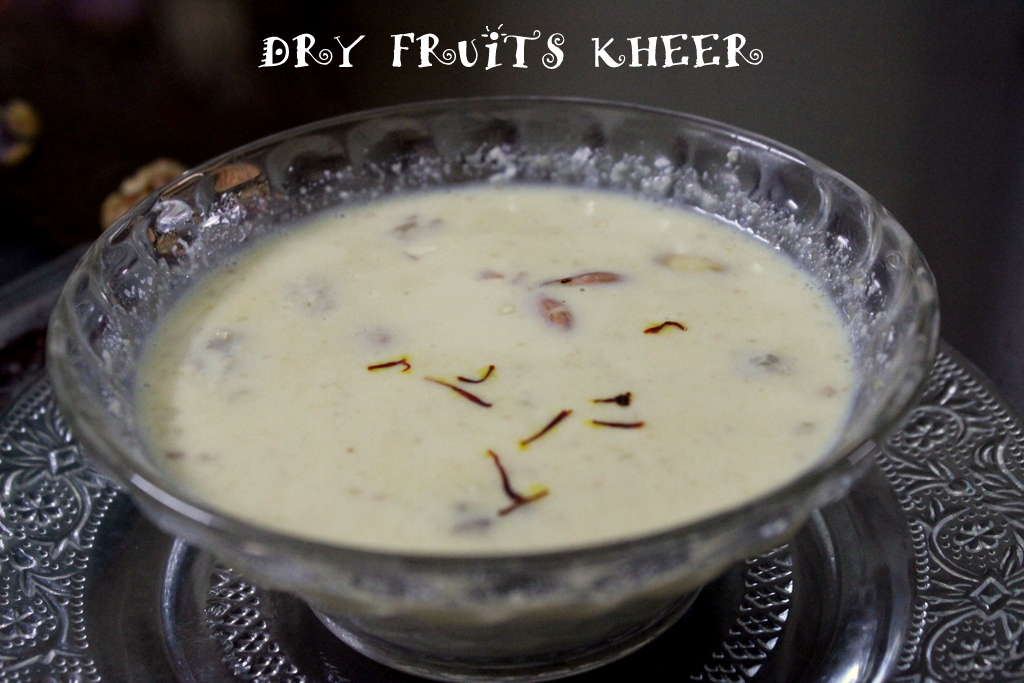 Prep Time :  10 mins
Cook Time : 20  mins
Servings : 4 persons
Indian cuisine
INGREDIENTS
Milk  – 1 litre
Sugar – 3/4 cup or adjust as per taste
Cardamom powder – 1/4 teaspoon
Saffron strings – 10 to 12 strands or a small pinch
Almonds or badam – 12
Cashew nuts or kaju – 12
Pistachios – 12
Walnuts or akhrot – 10
Raisins  – 10
HOW TO MAKE OR PREPARE DRY FRUITS KHEER RECIPE
Soak the almonds, cashew nuts, pistachios and walnuts for half an hour in warm water.  Peel the skin of almonds and pistachios and grind the dry fruits with little water to a smooth paste.
Boil milk on a medium flame and bring it to a nice boil. Then reduce the flame and add the ground paste and mix well.  Keep stirring continuously so that it gets mixed well with the milk and no lumps are formed.
Boil on a low flame for 2-3 minutes.  Then add sugar, raisins, cardamom powder and saffron strings and mix well.
Keep stirring occasionally till the sugar gets dissolved completely.  Boil for another 5 to 6 minutes on a medium flame till the milk gets a bit thickened.  Then switch off the flame.  Delicious dry fruits kheer is ready to be served.  Serve the kheer hot or chilled as desired.
NOTES/TIPS
Use full fat milk for a better taste.
You can also add rock candy instead of normal sugar for a more healthier kheer.
Ensure to a make a fine paste of the dry fruits for a perfect taste.
You can also add chopped dates for this kheer recipe.