Oreo milkshake recipe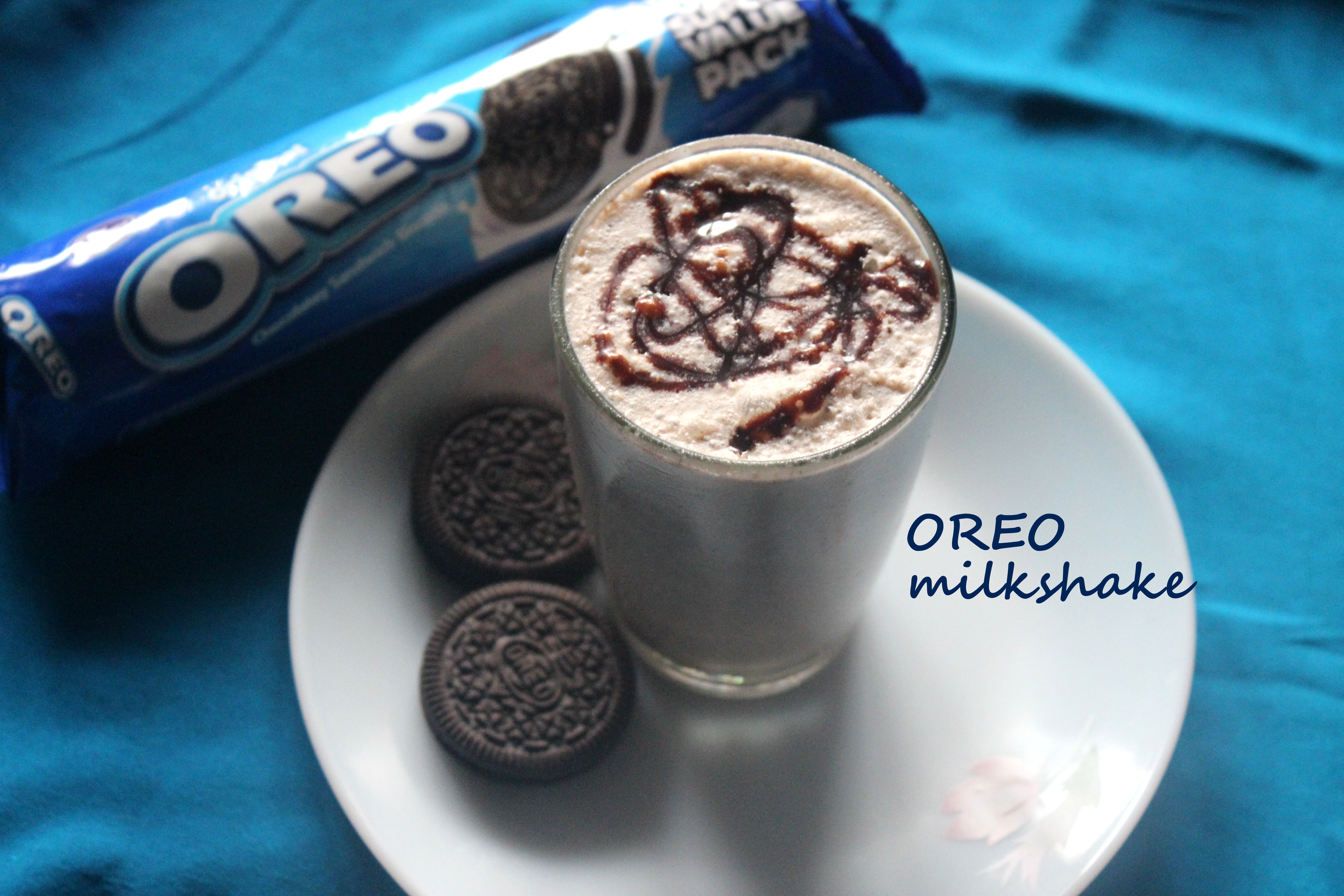 Oreo milkshake recipe is a very easy to make recipe and can be prepared in a jiffy. It is an ideal drink during summers and loved equally by kids as well as elderly. You can also prepare this milkshake without icecream. In that case, add more milk and sugar accordingly.
Ingredients
Oreo biscuits - 2 (with cream)
Vanilla icecream - 2 scoops
Milk - 2 cups
Chocolate sauce - 1 tablespoon
Sugar - 2 teaspoons
Method
Step 1
HOW TO MAKE OREO MILKSHAKE RECIPE Crush the oreo biscuits by hand.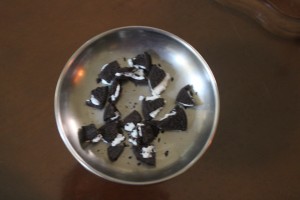 Step 2
In a mixer grinder/blender, add crushed biscuits, milk, vanilla icecream, sugar and chocolate sauce and blend to a smooth creamy shake.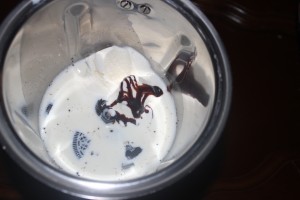 Step 3
Pour oreo milkshake in a serving glass and garnish with chocolate sauce. Serve chilled.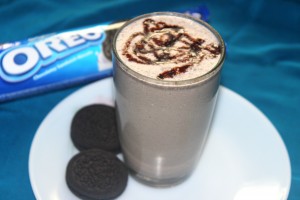 Step 4
NOTES : You can also add cocoa powder instead of chocolate sauce and add sugar according to the sweetnes required.