Kodo millet idli or harka/varagu idli – Healthy breakfast recipe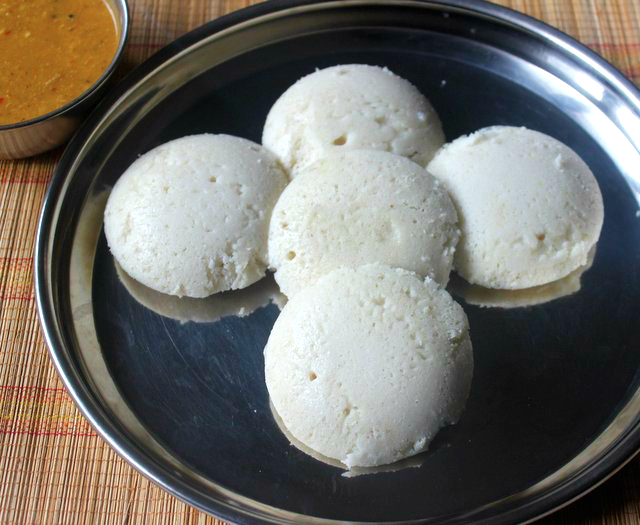 Kodo millet is a nutritious grain and a good substitute to rice or wheat.  Millets are a natural source of protein and iron. Very easy to digest, they are rich in B vitamins  well as the minerals like calcium, iron, potassium, magnesium and zinc.  Kodo millet helps keep diabetics under check, helps lose weight, reduces joint pains and has got lot of other health benefits. It is a very healthy dish especially for diabetic people. Kodo millet idli is a perfect, healthy and ideal replacement for regular rice idli and can be included in your routine breakfast or dinner.  These idlis  too turn out soft, tasty and spongy like the regular idlis.  Do include this dish in your daily routine for a healthier living.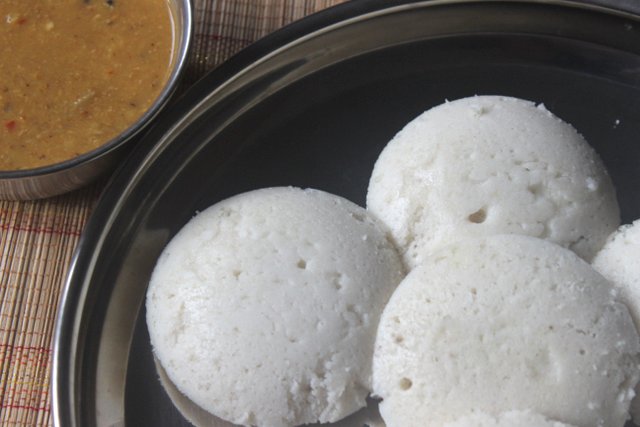 Prep Time : 5 hrs
Cook Time : 15  mins
Servings :  3-4 persons
Indian cuisine
INGREDIENTS
Kodo millet – 1 1/2 cups
Thick poha/aval – 4 tablespoons
Whole urad/udid dal – 1/2 cup
Methi seeds – 1 teaspoon
Salt to taste
Cooking oil for greasing idli moulds
HOW TO MAKE KODO MILLET IDLI/VARAGU/HARKA IDLI RECIPE
Wash and soak kodo millet and poha in a vessel for 4-5 hours.  In a separate vessel, wash and soak urad dal and methi seeds for 4-5 hours.
First grind the urad dal and methi seeds mixture in a grinder or a mixer by adding little water till it is light and fluffy.  Transfer the batter into a separate bowl.
Now add the soaked kodo millet and poha  into the grinder and grind them by adding water as needed.  Once ground, transfer them to the urad dal  batter in bowl and mix well.  Ensure that the consistency of batter is that of regular idli batter.
Add salt to the batter and mix well. Allow it to ferment overnight or for atleast 8-10 hours.  Next day, the batter would have raised a bit in volume.  Stir the batter with a ladle.
Grease the idli mould with little oil and pour a ladleful of batter.  Steam in a idli steamer or pressure cooker for about 10-12 minutes.  If using a pressure cooker for making idlis, steam without putting the whistle on the lid.
Allow the idli steamer to cool down completely.  Remove the idlis with a spoon or a flat butter knife around the edge of each idli and transfer to a serving plate.
Serve soft and healthy idls hot or warm with sambar, chutney or with your favourite accompaniment.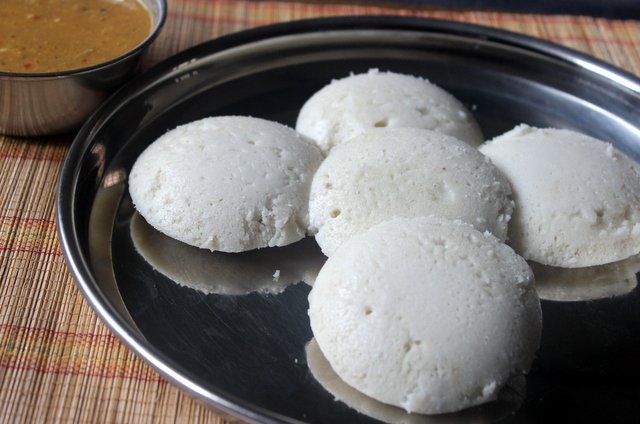 NOTES/TIPS
Ensure that the idli batter is neither too thick or too thin consistency.  It should be of medium consistency.
You can use the same batter for making dosas.  Add little water to the batter to be in a pouring consistency.
Adding methi seeds and poha gives that extra softness to the idlis.
Take care while adding water during grinding the batter.  Add water as required. If the batter is thick, it will give hard idlis and if the batter is too watery, idlis will turn out flat and sticky.
Do not grind the kodo millet and urad dal together, as it will not give soft and spongy idlis.