Raw banana stir fry recipe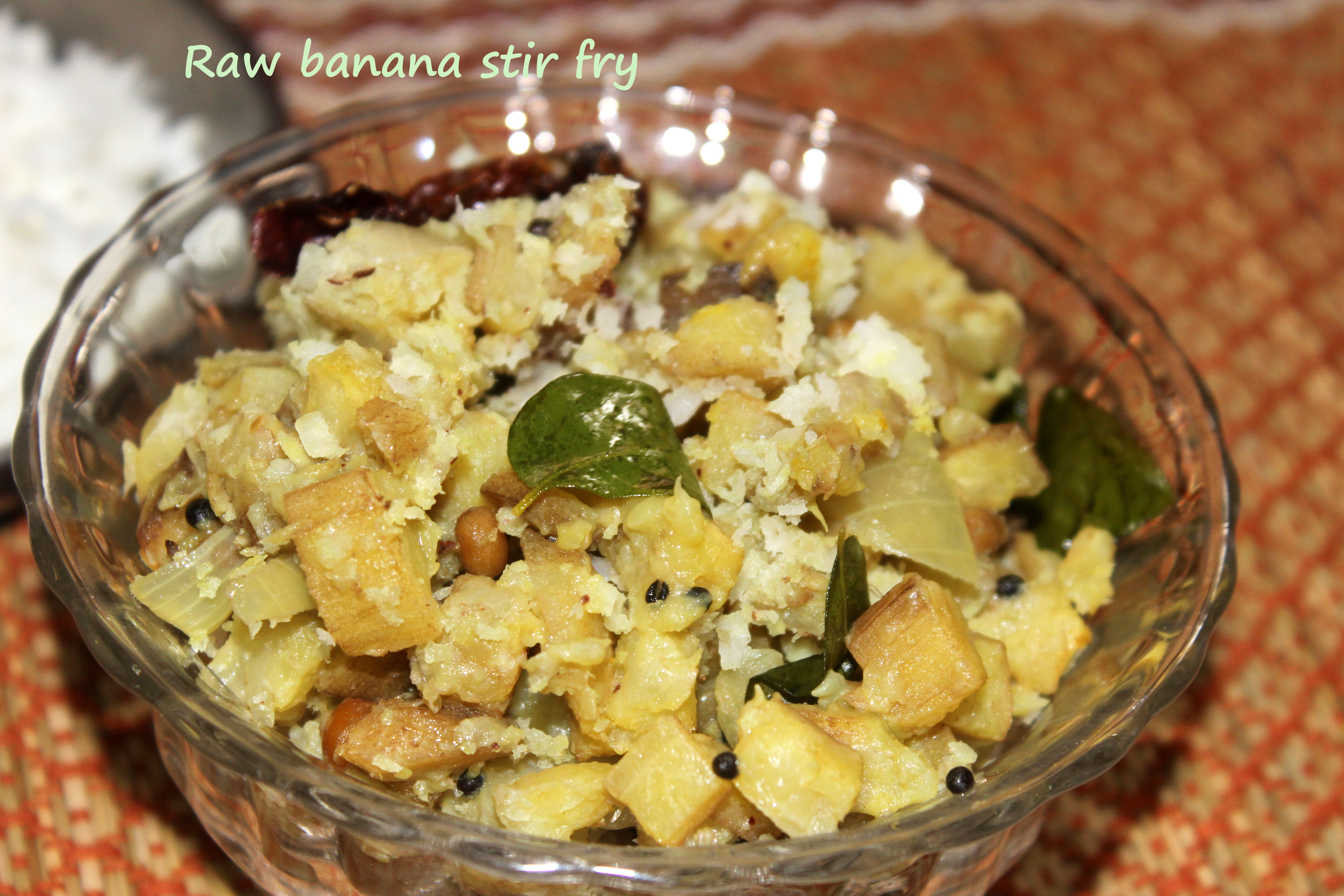 Raw banana stir fry is one of the simplest and quickest recipe to make and it goes well as a side dish for rice and sambar. Raw banana stir fry also called as vazhakkai poriyal is a South Indian delicacy made with raw banana, red chillies, grated coconut and curry leaves. Now for the recipe …
Ingredients
Raw banana - 4 (chopped into medium sized pieces)
Onions - 2 (chopped finely)
Grated coconut - 1/4 cup
Cooking oil - 2 tablespoons
Mustard seeds - 1 teaspoon
A pinch of asafoetida
Urad dal - 1 teaspoon
Whole red chillies - 4 to 5
Turmeric powder - 1/4 teaspoon
1 string of curry leaves
Salt to taste
Method
Step 1
HOW TO MAKE RAW BANANA STIR FRY RECIPE Wash the raw banana thoroughly. Peel the skin and chop into fine medium pieces. Immerse them in a bowl of water to prevent it from changing the colour. Keep it aside.
Step 2
Heat oil in a pan. Add asafoetida and mustard seeds. Once the seeds start spluttering, add urad dal and saute till golden brown.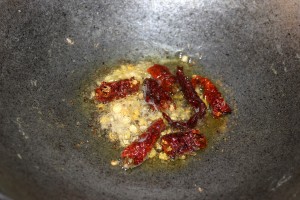 Step 3
Now add red chillies, curry leaves, turmeric powder and onions and stir fry on a medium flame till the onions become translucent.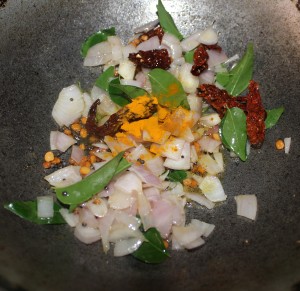 Step 4
Add chopped raw banana pieces, salt and little water. Close the pan with a lid and cook on a low flame till the vegetable is fully cooked.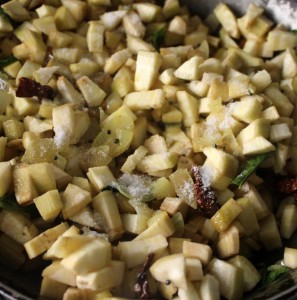 Step 5
Once cooked, add grated coconut and mix well. Remove from the flame.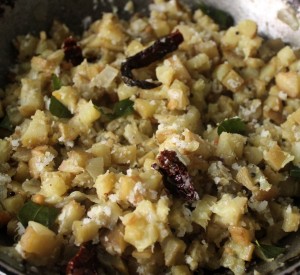 Step 6
Serve raw banana stir fry or vazhakka poriyal hot with rice as an accompaniment.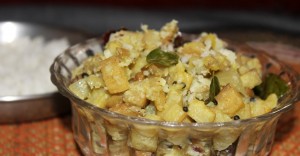 Step 7
NOTES: You can also pressure cook the raw banana upto 1 whistle. But ensure they are not overcooked and is just parboiled. You can also cook separately in a bowl of water by adding turmeric powder and salt to it. Then drain the water and add the vegetable to the seasoning. Adding lemon juice gives a tangy taste to the vegetable. But it is optional. You can use coconut oil instead of normal cooking oil to further enhance the taste. But again it is optional.