Lemon sevai recipe (lemon idiyappam)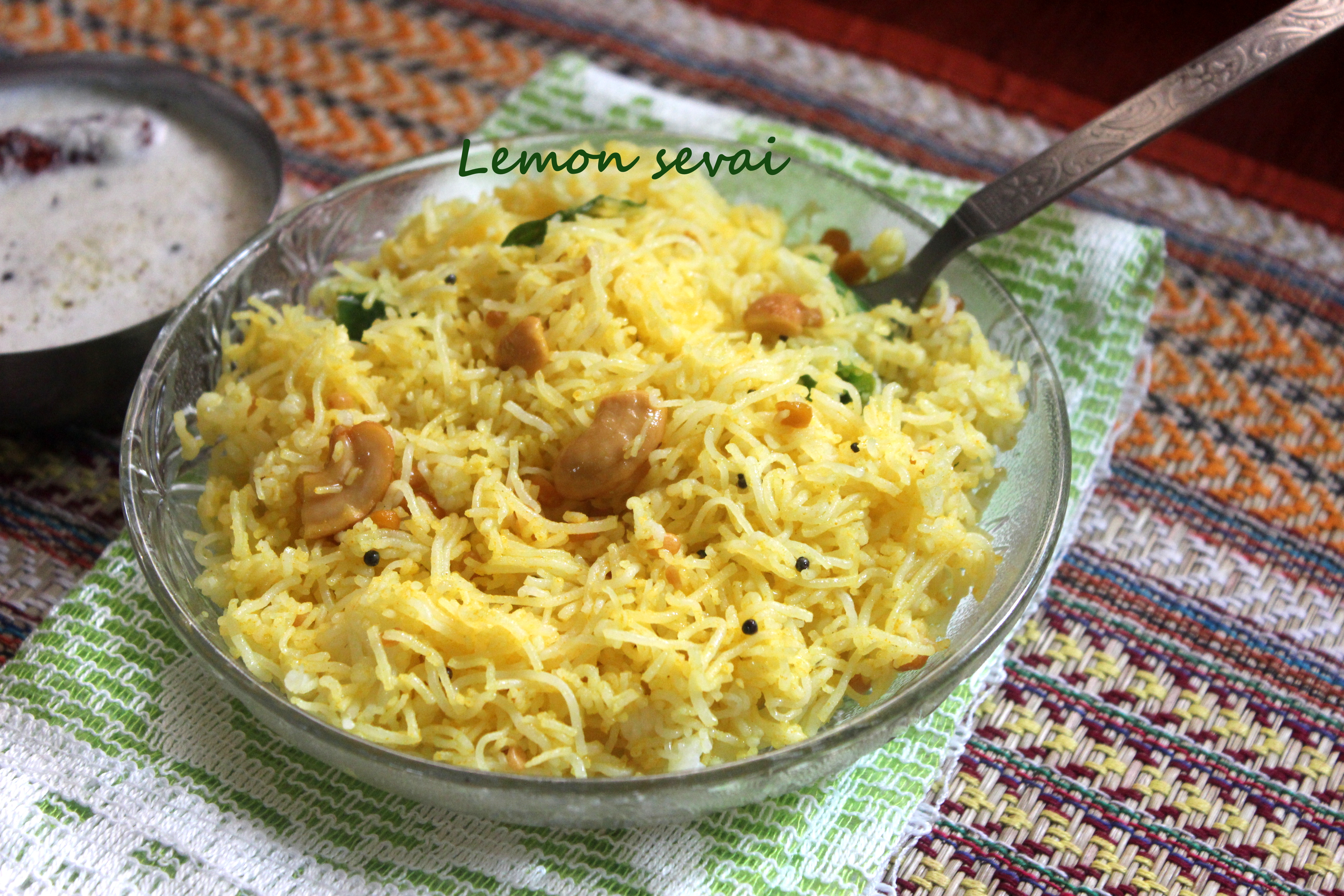 Lemon idiyappam or sevai is a very healthy and delicious breakfast or snack dish made from plain idiyappam. If you have the plain idiyappam ready, it is quick and easy to prepare lemon sevai. Plain idiyappam/sevai is flavoured with lemon juice and seasoned with urad dal, chana dal and mild spices and very popular in South India.
Ingredients
Idiyappam - 3 cups
Lemon juice - 3 tablespoons
A pinch of turmeric powder
Salt to taste
FOR TEMPERING/SEASONING
Cooking oil - 2 tablespoons
Mustard seeds - 1/2 teaspoon
A pinch of asafoetida (hing)
Urad dal - 1 teaspoon
Bengalgram/chana dal - 1 teaspoon
1 string of curry leaves
Cashewnuts/peanuts - 2 tablespoons
Green chillies - 3 to 4 (chopped finely)
Method
Step 1
HOW TO MAKE LEMON SEVAI OR LEMON IDIYAPPAM RECIPE Take a small bowl. Add lemon juice, turmeric powder and salt and mix well. Keep aside.
Step 2
Loosen the strings of the idiyappam and set aside.
Step 3
Heat oil in a pan. Add mustard seeds. Once the seeds start spluttering, add asafoetida, urad dal, chana dal, curry leaves, cashewnuts and green chillies and stir fry on low flame till the dals turns golden brown.
Step 4
Now add the idiyappam and mix well.
Step 5
Finally add the lemon juice-turmeric powder-salt mix and combine together.
Step 6
Adjust salt and lemon juice accordingly.
Step 7
Serve lemon sevai or lemon idiyappam hot with coconut chutney, papads.