Makar sankranti – The Indian Harvest Festival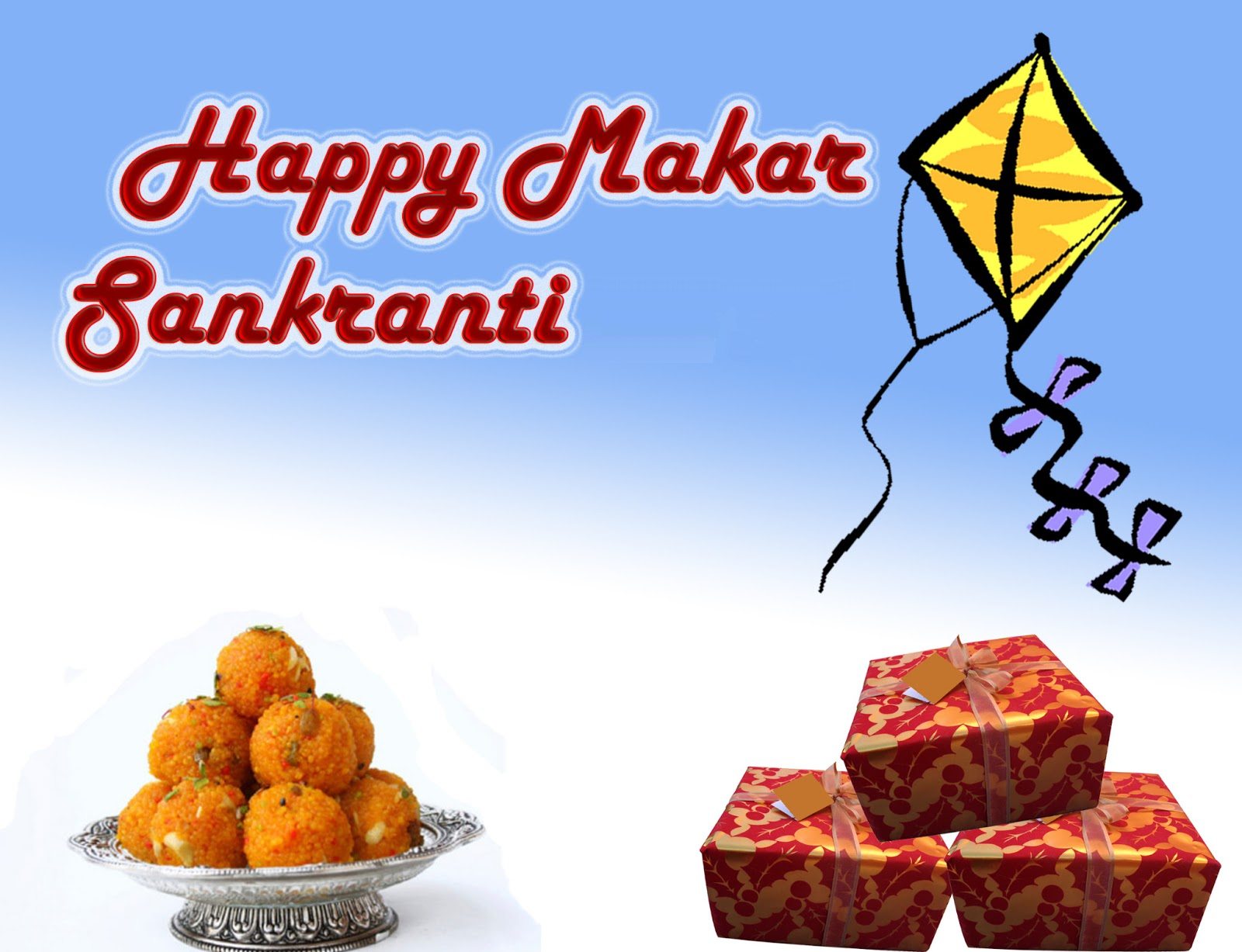 Makara Sankranti is a Hindu festival celebrated in almost all parts of India.  It is a harvest festival and it marks the transition of the Sun into the zodiac sign of Makara rashi (Capricorn) on its celestial path. The day is also believed to mark the arrival of spring in India and is a traditional event.  Makar Sankranti is perhaps the only Indian festival whose date always falls on the same day every year on the 14th of January.  This festival marks the journey of sun towards north and is termed as "Uttaranya".
It is a festival wherein the Sun-God seems to remind their children that 'Tamaso Ma Jyotir Gamaya'- may you go higher & higher, to more & more Light and never to Darkness.  This day is known by various names and a variety of traditions are witnessed as one explores the festival in different states.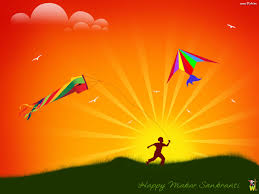 In Uttar Pradesh, Sankrant is called 'Khichiri'. Taking a dip in the holy rivers on this day is regarded as most auspicious. A big one-month long 'Magha-Mela' fair begins at Prayag (Allahabad) on this occasion. Apart from Triveni, ritual bathing also takes place at many places like Haridvar and Garh Mukteshwar in Uttar Pradesh, and Patna in Bihar.
In Bengal every year a very big Mela is held at Ganga Sagar where the river Ganga is believed to have dived into the nether region and vivified the ashes of the sixty thousand ancestors of King Bhagirath. In Maharashtra on the Sankranti day people exchange multi-colored tilguds made from til (sesame seeds) and sugar and til-laddus made from til and jaggery.
Pongal is a four-days-long harvest festival celebrated in Tamil Nadu. This four-day festival of thanksgiving to nature takes its name from the Tamil word meaning "to boil" and is held in the month of Thai (January-February) during the season when rice and other cereals, sugar-cane, and turmeric (an essential ingredient in Tamil cooking) are harvested.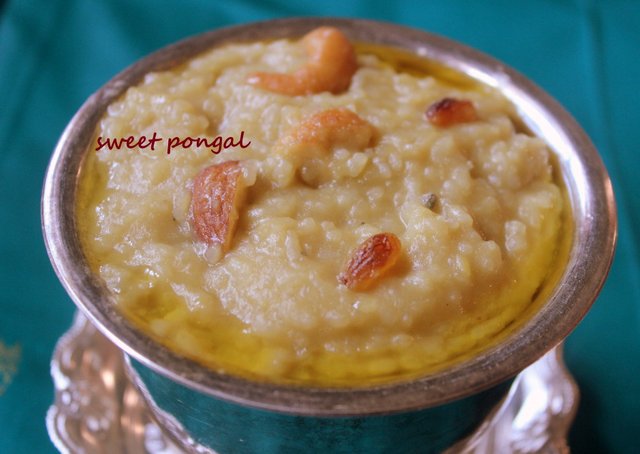 In Gujarat there is a custom of giving gifts to relatives.  Kite flying has been associated with this festival in a big way. It has become an internationally well-known event.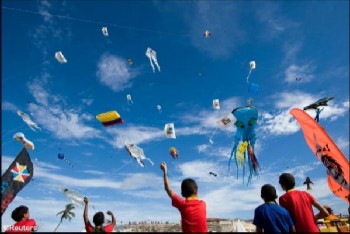 Makar Sankranti is a harvest festival that is typically celebrated with a dish called pongal, sugarcane, kites and a host of other things.  It is celebrated in Karnataka in a big way.  Since sugarcane is predominantly grown in Karnataka, it is imperative to celebrate and mark this festival with it. Sugarcane is eaten in its raw form by many on this festival day and also relished in the form of a refreshing juice.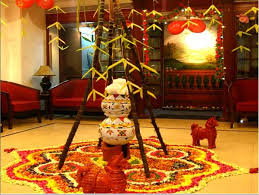 Makar Sankranti is characterised by elaborate and colorful patterns that women draw as part of tradition. They are supposed to signify sacred areas that welcome deities.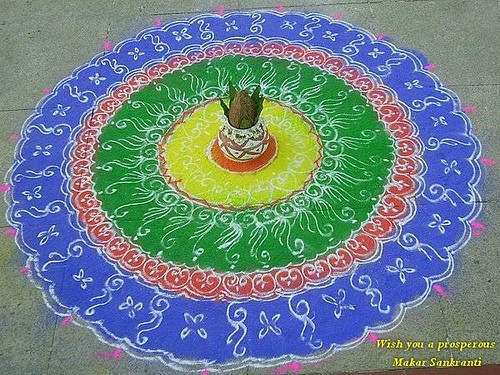 This festival also known as Suggi in various parts of Karnataka, is celebrated by flying kites from rooftops.
Lastly no Sankranti is complete without the trational sesame seed mixture also know as ellu bella or til gul.  It is made by mixing sesame seeds with jaggery pieces, roasted peanuts, diced coconut and sugar candies.  This is distributed among family and friends accompanied with a saying which says 'eat this sweet mixture and speak good things.'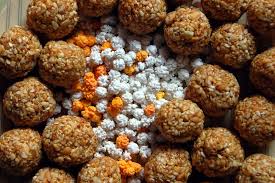 HAPPY MAKAR SANKRANTI/PONGAL TO ALL MY FRIENDS AND VIEWERS !!!!
For Pongal/Sankranti recipes.. pls click this link   http://charuscuisine.com/til-or-sesame-seeds-ladoo-or-til-gul-ladoo/
http://charuscuisine.com/sweet-pongal-or-sakkarai-pongal-recipe/
http://charuscuisine.com/ven-pongal-or-khara-pongal/