Sprouted green gram (moong) kadhi recipe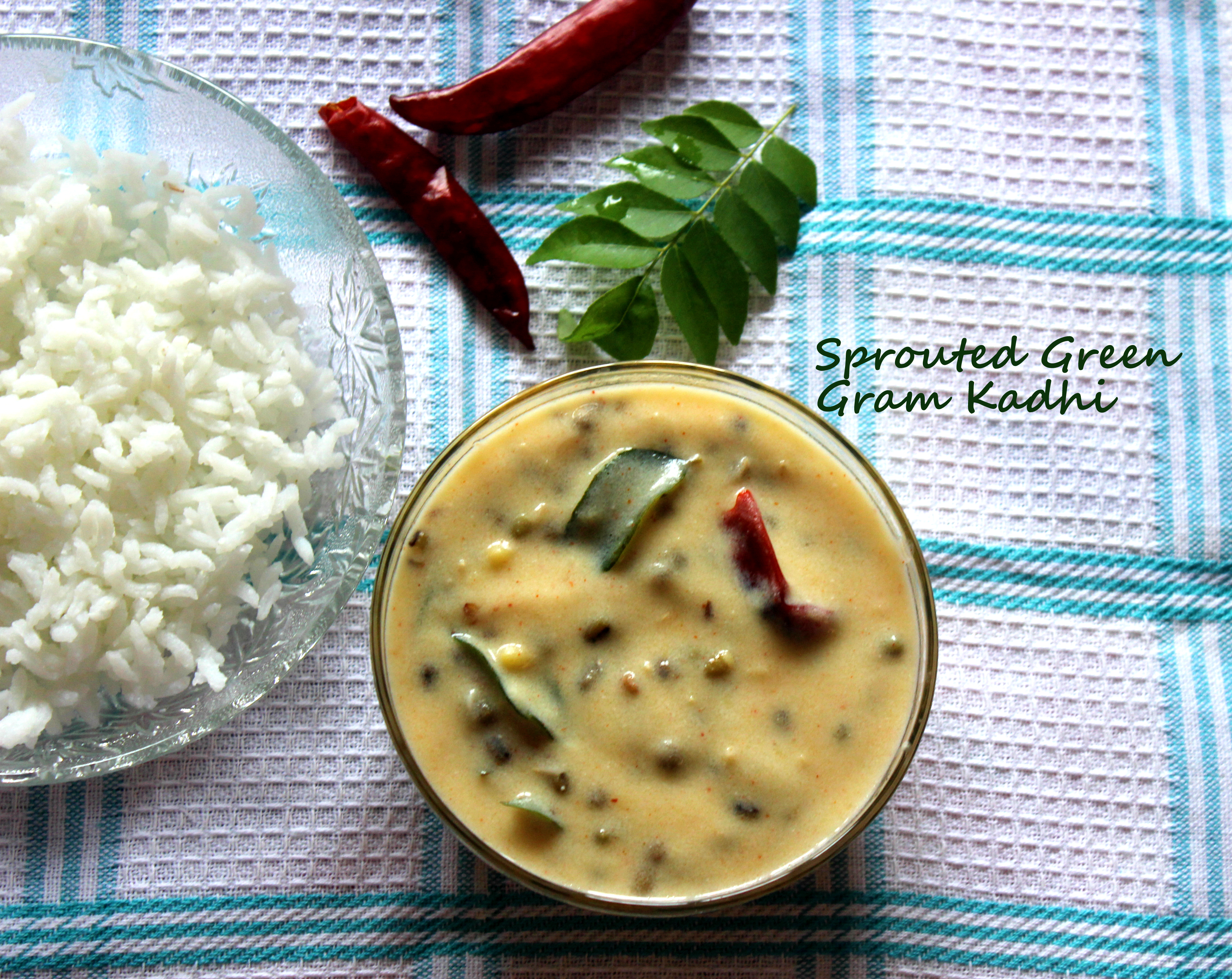 Kadhi is a North Indian dish originated in Rajasthan. It is a spicy dish where thick gravy is made from gram flour or besan and vegetables or pakoras are added to it. Sour curds are added to give it little sour taste and more flavour. Here I have added sprouted green moong to the spicy gravy to get a healthier and tastier kadhi. You can also add fried ladysfinger to the kadhi which is then bhindi ka kadhi. Gujarati kadhi is made preferably from buttermilk which also gives a more smooth texture. Do try sprouted green gram kadhi and make it more nutritious with addition of sprouts.
Ingredients
Sprouted green gram (moong) - 1 cup
Sour curds - 2 cups
Gram flour or besan - 2 tablespoons
Red chilli powder - 2-3 teaspoons
A pinch of asafoetida (hing)
Grated or chopped ginger - one inch small piece
Cooking oil - 1 tablespoon
Cumin seeds - 1/2 teaspoon
Red chillies - 4
1 string of curry leaves
Fenugreek or methi seeds - 1/2 teaspoon
Salt to taste
Method
Step 1
HOW TO MAKE SPROUTED GREEN GRAM (MOONG) KADHI RECIPE Cook the sprouted green moong with enough water till it is just cooked. Do not overcook the moong. Drain them and keep it aside.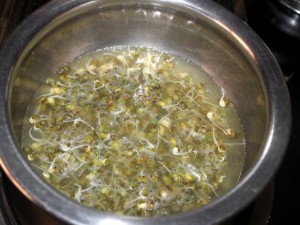 Step 2
In a mixing bowl, add gram flour and sour curds and mix well. Whisk or beat well without forming any lumps.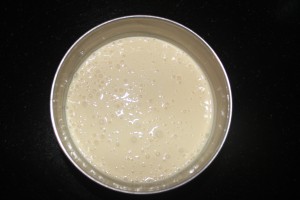 Step 3
Add 2 cups of water to the gram flour-curd mixture and combine well. Add salt, sugar, grated ginger, red chilli powder and hing to the curd mixture and mix well. Keep it aside.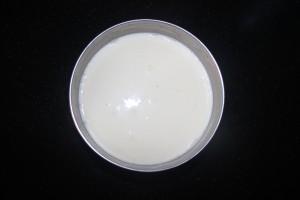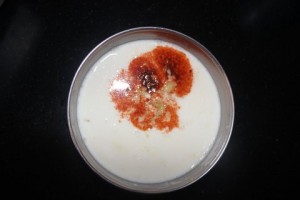 Step 4
Heat oil in a thick bottomed pan. Add cumin seeds and saute till light brown. Add red chillies, curry leaves and methi seeds and stir fry for half a minute.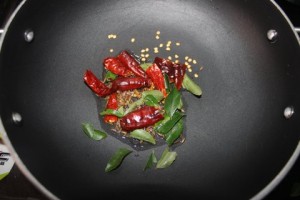 Step 5
Add the curd mixture and cook on a low flame, stirring all the while till it thickens.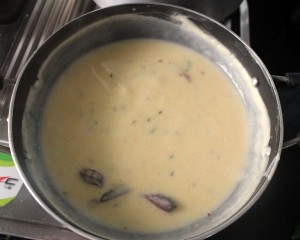 Step 6
Add the cooked sprouted green moong and cook for another 2-3 minutes.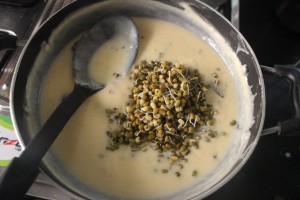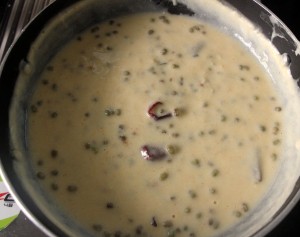 Switch off the flame.
Step 7
Remove the kadhi in a serving bowl.
Step 8
Serve sprouted green gram (moong) kadhi hot with steamed rice.