Sweet pongal or Sakkarai pongal recipe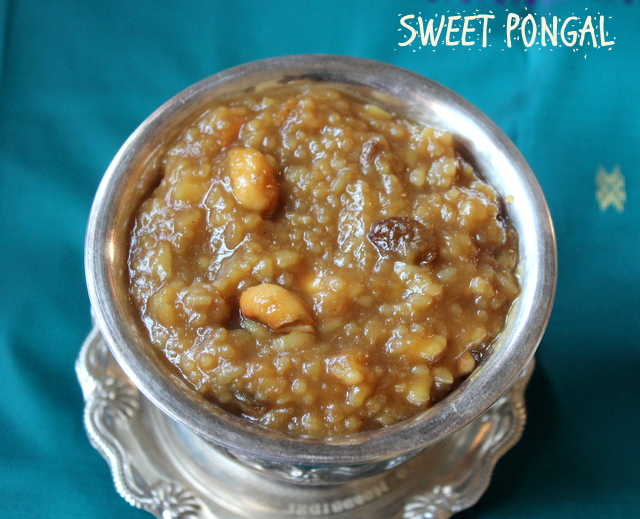 Pongal is a harvest festival of Tamil Nadu. People pray to Sun God on this occasion. In Tamil language, 'pongal' means 'boiling over'. On that day, women boil the new rice with fresh milk and jaggery and allow it to overflow the pots. It is an expression of happiness that the new harvest is here and should enjoy it. The date of pongal festival remains constant every year, on the 14th of January. However the festival is celebrated for 4 days from 13th to 16th of the month. Sweet pongal is a sweet dish which is prepared and first offered to the Sun God. Sweet pongal is made from raw rice, jaggery, milk, ghee and nuts and is very easy to make too.
You can also try ven pongal , til laddoo for this festival season.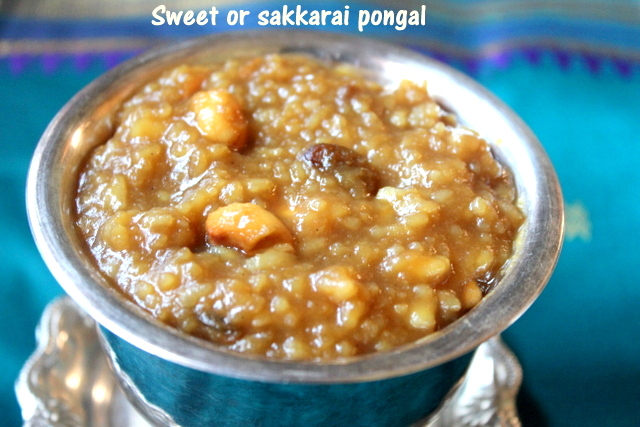 Ingredients
Raw rice - 1 cup
Yellow moong dal - 1/4 cup
Jaggery - 2 cups
Water - 4 cups
Milk - 1 cup
Ghee - 4 tablespoons
Cashewnuts - 10
Raisins - 10
Almonds - 5
Cardamom powder - 1/4 teaspoon
Method
Step 1
HOW TO MAKE SWEET PONGAL OR SAKKARAI PONGAL RECIPE Heat 2 tablespoons of ghee in a small pressure cooker. Add cashewnuts, almonds and raisins and roast till golden brown. Keep it aside.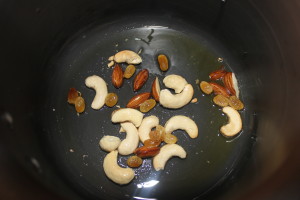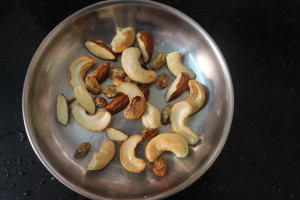 Step 2
In the same pan, add moong dal and stir fry for 2 minutes on a low flame, till the raw smell goes away. Wash and add the raw rice to the cooker. Add 4 cups of water and pressure cook till 4 whistles.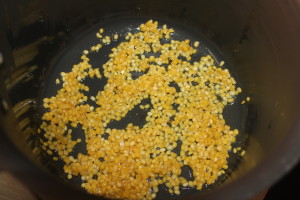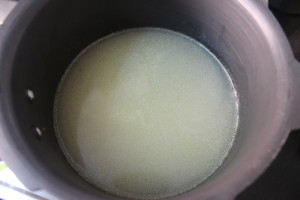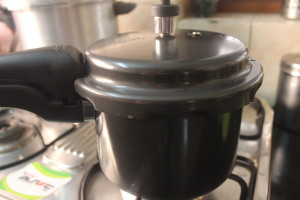 Step 3
Once the pressure is cooled down, mash the cooked rice and dal. The cooked rice and dal gets thicker in consistency and little dry, once it is cooled down. So add 1 cup of milk and mix well.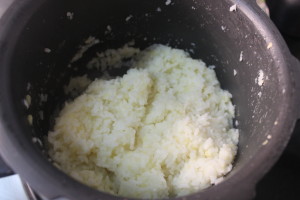 Step 4
Add powdered jaggery and combine together. Cook on a low flame for about 5 minutes. Add fried nuts, cardamom powder and 2 tablespoons of ghee and mix well. Switch off the flame.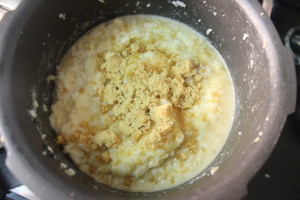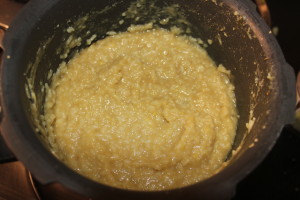 Step 5
Sweet pongal is ready to be served as naivedyam or prasad to Sun God.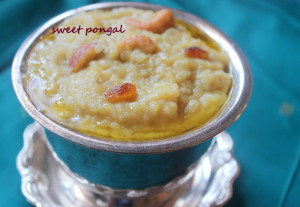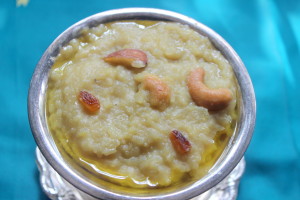 Step 6
NOTES : You can adjust the jaggery according to the sweet taste required by you. Pongal can also be done in a separate heavy bottomed pan, but you have to keep checking in between, whether it is cooked properly. You can also add just a pinch of edible camphor or chopped coconut pieces, to enhance the taste and get a good flavour to the pongal.