Mango banana smoothie recipe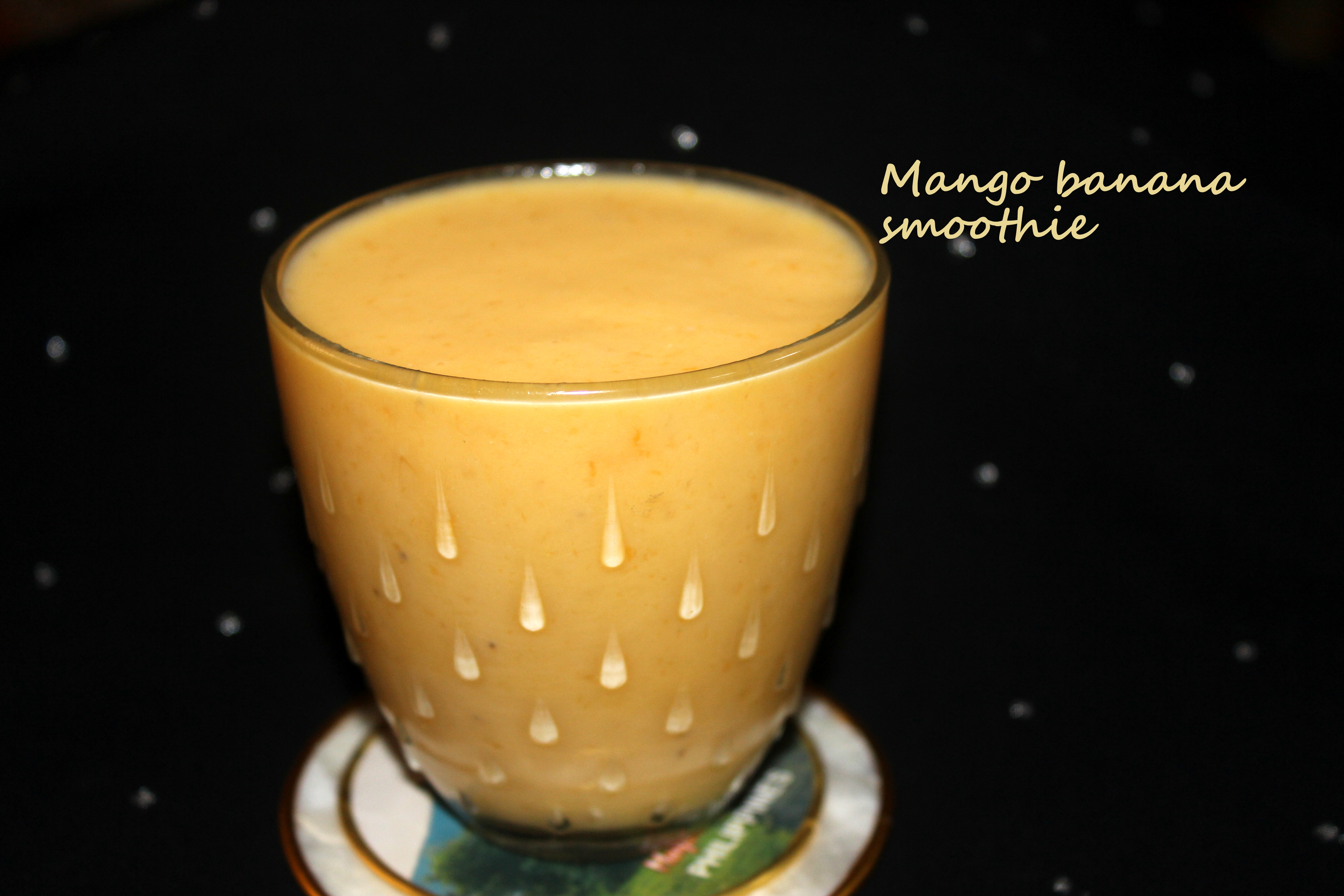 Smoothie is a blended and sweetened beverage made from fresh fruits and milk or yoghurt. Smoothies are ideal for breakfast as it is more filling and nutritious and they are generally milk or curd based mixed with fruits. Milk/curd added to it gives a thick, creamy, milkshake like texture. Mango banana smoothie is a wonderful combination of mangoes and bananas and when served chilled it is a delight for both elders and kids.
Ingredients
Mangoes - 2 (ripen)
Banana- 2
Sugar or honey - 4 tablespoons
Vanilla essence - 1/2 teaspoon (optional)
Cold milk - 1/2 cup
Few ice cubes
Method
Step 1
HOW TO MAKE MANGO BANANA SMOOTHIE RECIPE Wash the mango and remove the skin of the mango. Chop the mangoes into medium pieces and discard the seed.
Step 2
Cut the banana into medium pieces.
Step 3
Take a mixer or blender. Add chopped mango and banana pieces, cold milk, sugar or honey, vanilla essence and ice cubes and blend them into a smooth puree.
Step 4
Adjust milk according to the consistency required and accordingly sugar too. Remove smoothie in a serving glass.
Step 5
Serve chilled mango banana smoothie immediately.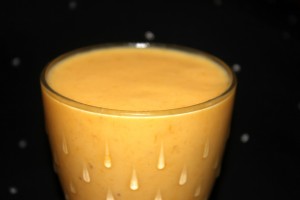 Step 6
NOTES: You can replace milk with curd/yoghurt. Smoothie tastes better when served chilled. Adjust the sugar according to the sweet taste required. You can also add nuts, cardamom powder, dry fruits to further enhance the taste