Chocolate fudge recipe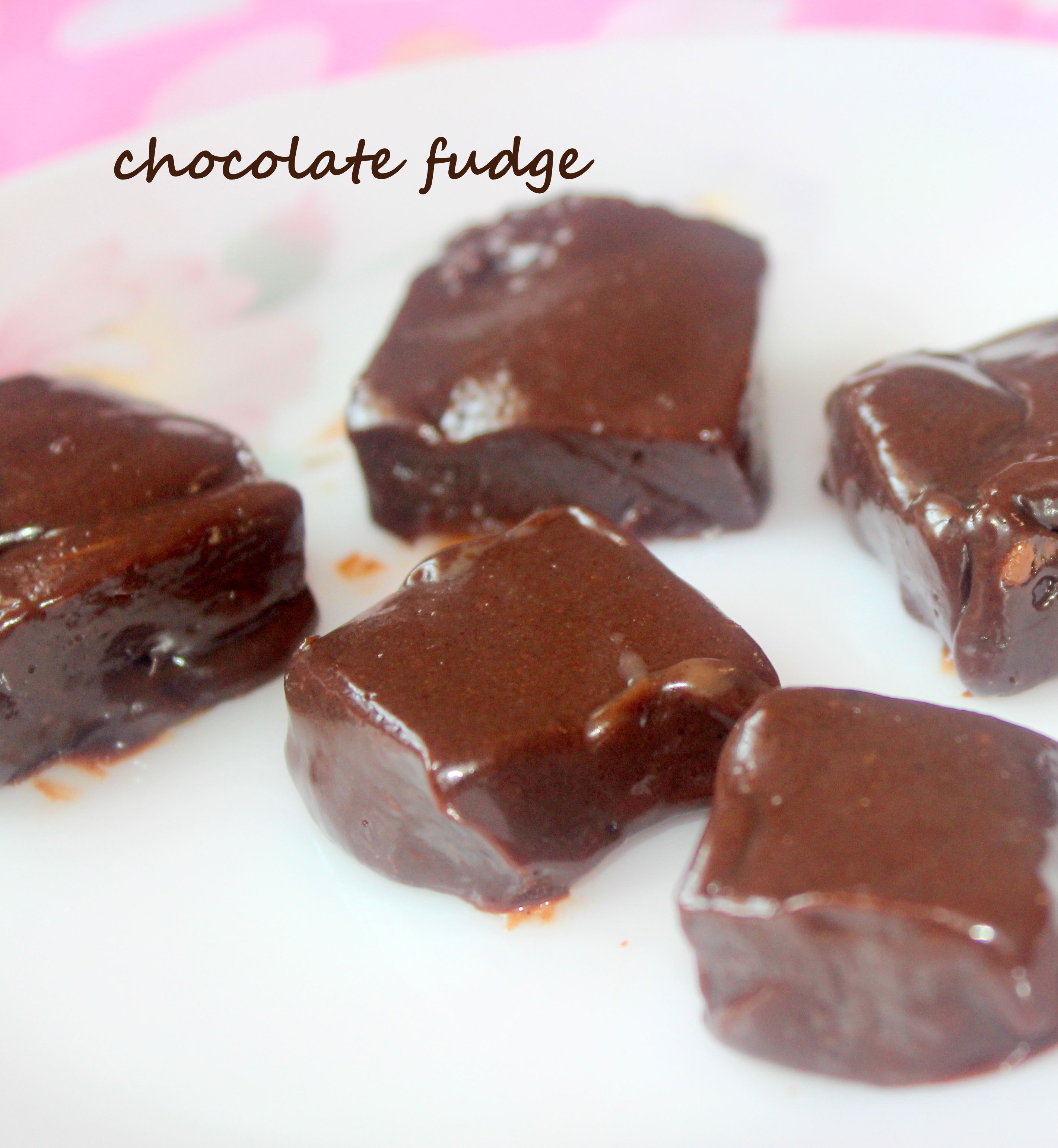 A very quick and easy method of making chocolate fudge. It is made with just 3 ingredients, butter, plain chocolate and condensed milk. Try this simple dessert and surprise your loved ones.
Ingredients
Condensed milk - 200 gms
Plain or milk chocolate - 250 gms
Butter - 30 gms
Method
Step 1
HOW TO MAKE CHOCOLATE FUDGE RECIPE Break the chocolate into small pieces and set aside.
Step 2
Heat a pan on a low flame. Add butter and melt it.
Step 3
Add condensed milk and chocolate pieces and melt stirring continuously.
Step 4
Cook on a low flame for 4-5 minutes till the mixture thickens. Do not overcook or overboil.
Step 5
Grease a cake tin and pour the mixture in it.
Step 6
Once cooled down, chill it in the refrigerator for 3-4 hours or till the mixture is fully set.
Step 7
Once set, remove from the tin to a plate and cut into square pieces and serve.