Mango milkshake recipe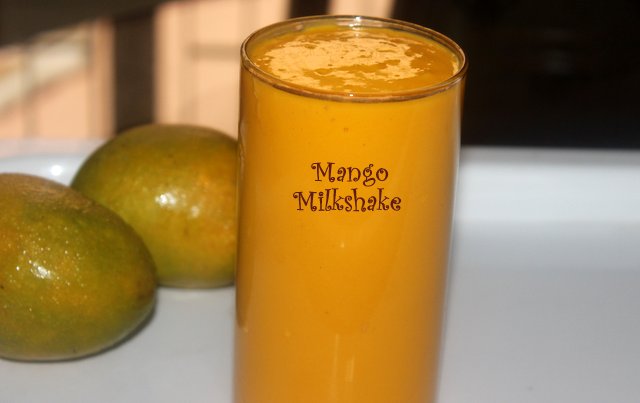 Mango milkshake is a cool and delicious drink made from blending ripe mango pieces, milk and sugar.  It is the best summer drink loved by both kids as well as elderly people.  Mango milkshake is not only a popular drink but also a very filling drink.  It is  very easy and quick to make recipe too.  You can add  saffron or cardamom to  give a flavour to the drink.  Here I have used cardamom powder in this recipe.  The more juicy and sweet are the mangoes the more tasty and healthy will be your  milkshake.  If the mangoes are sweeter, you can add less sugar and make it more healthier.  Always choose mangoes which are sweet and more juicy. I have used alphonso mangoes which are generally sweet and more juicier.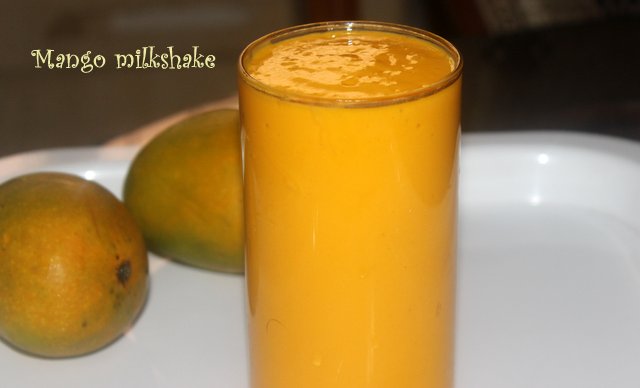 Prep Time : 15 mins
Servings : 2-3
Indian cuisine
INGREDIENTS
Large ripe alphonso mangoes – 2
Milk – 3 cups
Cardamom powder – 1/4 teaspoon (optional)
2 small ice cubes (optional)
Sugar – 2 teaspoons or as per taste
HOW TO MAKE OR PREPARE MANGO MILKSHAKE RECIPE
Wash the mangoes thoroughly.  Peel and chop the mangoes into small pieces.  Discard the seeds.
Take a blender or mixer.  Add the mango pieces and blend them till smooth and creamy.  Add milk, cardamom powder, ice cubes and sugar and again blend everything till smooth. Pour the mango shake into a serving glass.
Mango milkshake is now ready to be served.  Enjoy chilled mango milkshake immediately.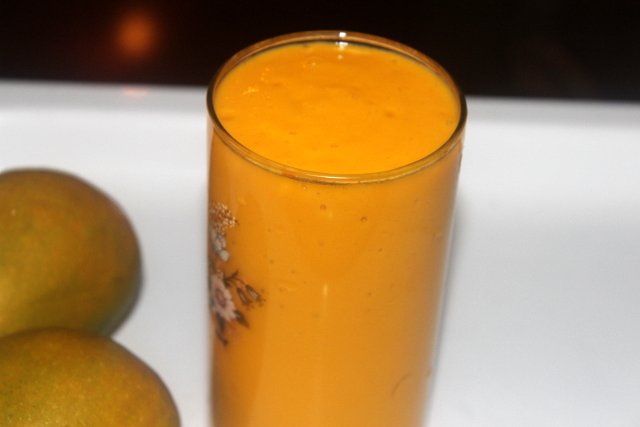 NOTES/TIPS
You can also add ice cubes at the time of serving the drink.
Add jaggery instead of sugar as per your taste or if you prefer a more healthier milkshake.
Add chopped dry fruits or small mango pieces for garnishing or serve with a dollop of icecream on the top.
Since alphonso mangoes are generally sweet, add sugar accordingly.
It is better if you use alphonso or good quality mangoes which has lot of flavour and less fibre for a more smooth and tasty milkshake.