Sweet appam or nei appam or vella appam recipe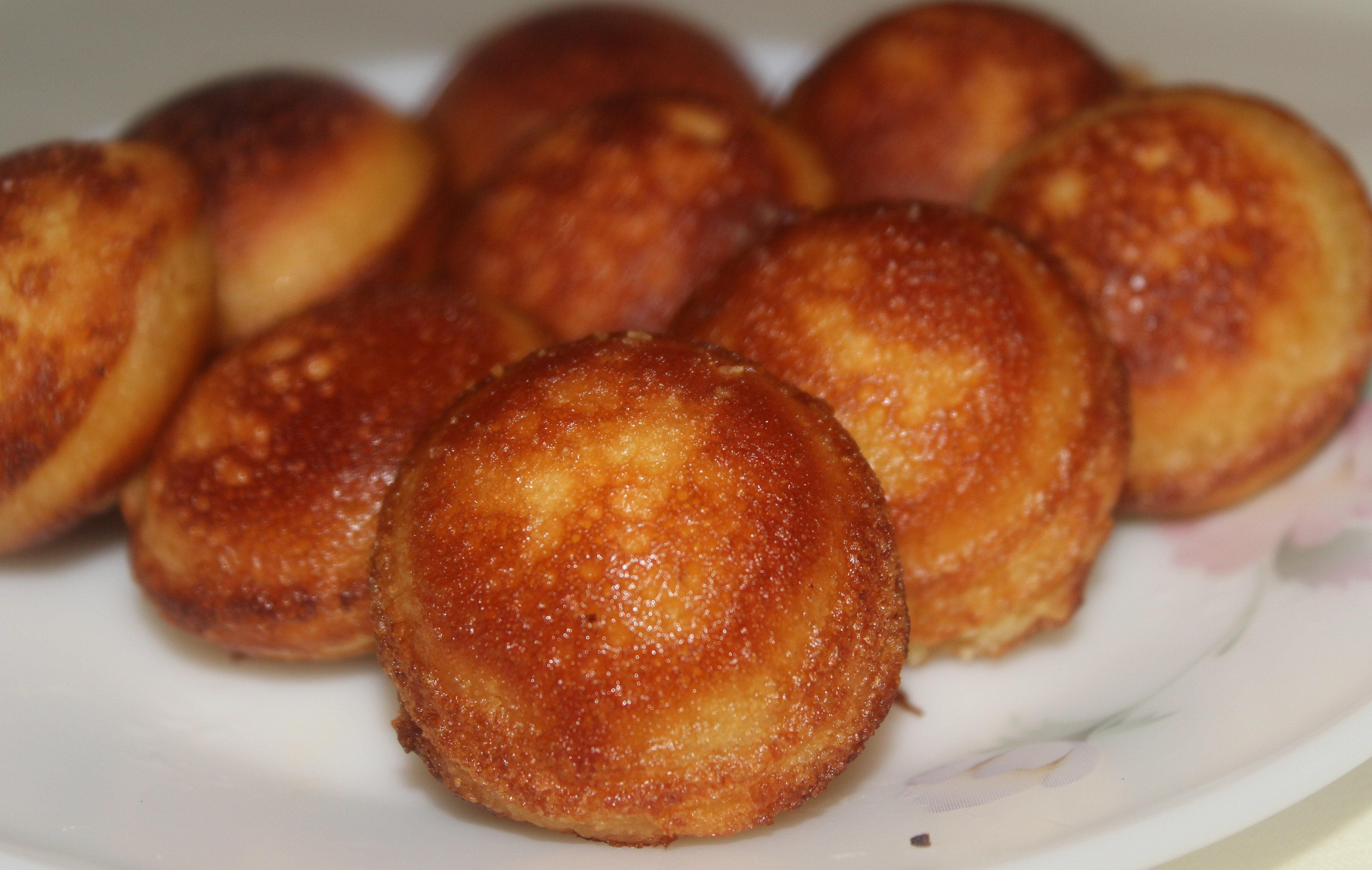 Sweet appam is a traditional south indian sweet dish made from rice,  jaggery, ghee and coconut.  It is made on festival days and is very popular sweet dish in Tamil Nadu.  In Tamil Nadu, sweet appam is prepared during a festival called 'karthigai deepam' which means festival of lights.  In Kerala, sweet appam is served as prasadam in temples.  Mashed banana is also added to batter while making appams in Kerala which is called as unni appam.  Sweet appam can be deep fried or cooked in a kuzhi paniyaram.
Ingredients
Raw rice - 1 cup
Jaggery - 1 cup
Cardamom powder - 1/4 teaspoon
Grated coconut - 2 tablespoons
Ghee
Method
Step 1
Soak the raw rice for 2 hours. Drain the water from rice and grind to a thick batter by using very little water. Keep aside.
Step 2
Heat a kadai. Add jaggery and little water. Melt the jaggery by stirring continuously. Once the jaggery melts down completely, strain jaggery water with the help of a strainer to remove impurities, if any.
Step 3
In a bowl, take the rice batter. Add jaggery syrup, grated coconut, cardamom powder and mix well and bring it to a dosa batter consistency. If the batter is too watery, you can add little rice flour to thicken the batter. Rest the batter for half an hour.
Step 4
Take a paniyaram pan. Grease it with ghee. Pour a ladle of batter into each hole and cook on a medium flame till it turns to a golden brown colour.
Step 5
When bottom side is cooked, turn on the other side with the help of a skewer or a spoon and cook for another 2 to 3 minutes.Once the other side is cooked, take out the paniyaram with the help of the skewer.
Step 6
Serve sweet appams or nei appams warm.
Step 7
NOTES : You can also add one mashed banana to the batter and make appams. If paniyaram pan is not available, you can deep fry the appams by pouring a spoonful of batter into the oil and deep fry till golden brown. Grease sufficient ghee to the pan, while cooking in paniyaram pan,as it helps in getting appams browned evenly and also gives tasty and delicious appams.