Mix fruits lassi recipe – How to make mixed fruits lassi recipe – lassi recipes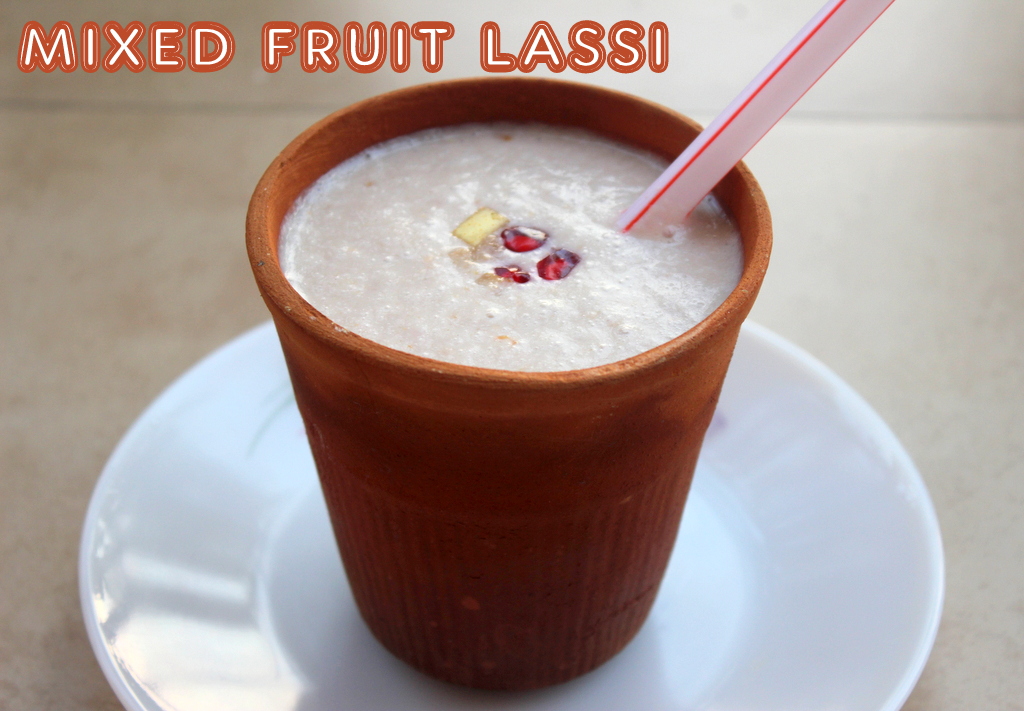 Lassi is a very refreshing yoghurt based drink and originates from Punjab.  Yoghurt flavoured with spices is called as salted lassi and lassi which contains sugar is the sweet lassi.  There are many varieties of lassi like mango lassi, strawberry lassi, salted lassi or sweet lassi. In this recipe, I have added fruits along with yoghurt to make fruits lassi.  Fruit lassi is a very healthy drink made with a mix of fruits and keeps you full and satiated and can be had as a breakfast or evening drink. 
Other lassi recipes :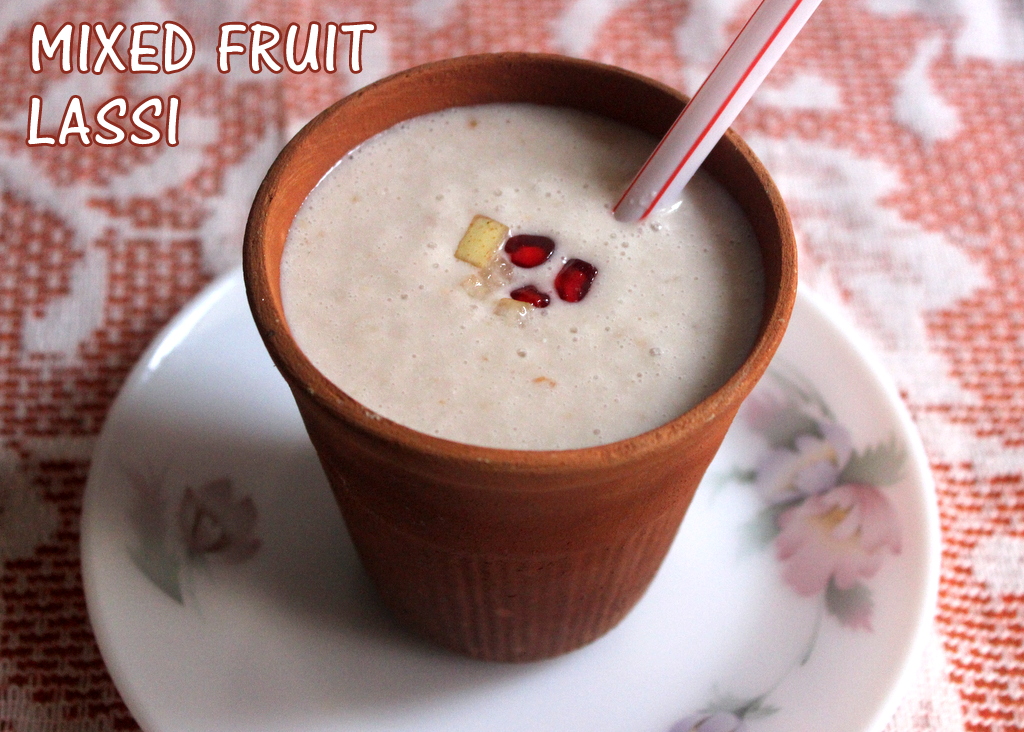 Prep Time :  15mins
Servings :  3 persons
Indian cuisine
INGREDIENTS
Yoghurt/curd – 2 cups (chilled)
Milk – 1/2 cup
Apple – 1 small (chopped into medium pieces)
Pomegranate seeds – 1/3 cup
Banana – 1 large (peeled and chopped into pieces)
Pear – 1 (chopped into medium pieces)
Cardamom powder – 1/4 teaspoon
Sugar – 2 tablespoons or as per your taste
HOW TO MAKE OR PREPARE MIXED FRUIT LASSI RECIPE
Grind all the chopped fruits, sugar and milk to make a smooth paste.
Then add yoghurt and cardamom powder.  Blend till smooth.
Pour the mix fruit lassi in serving glass and serve chilled.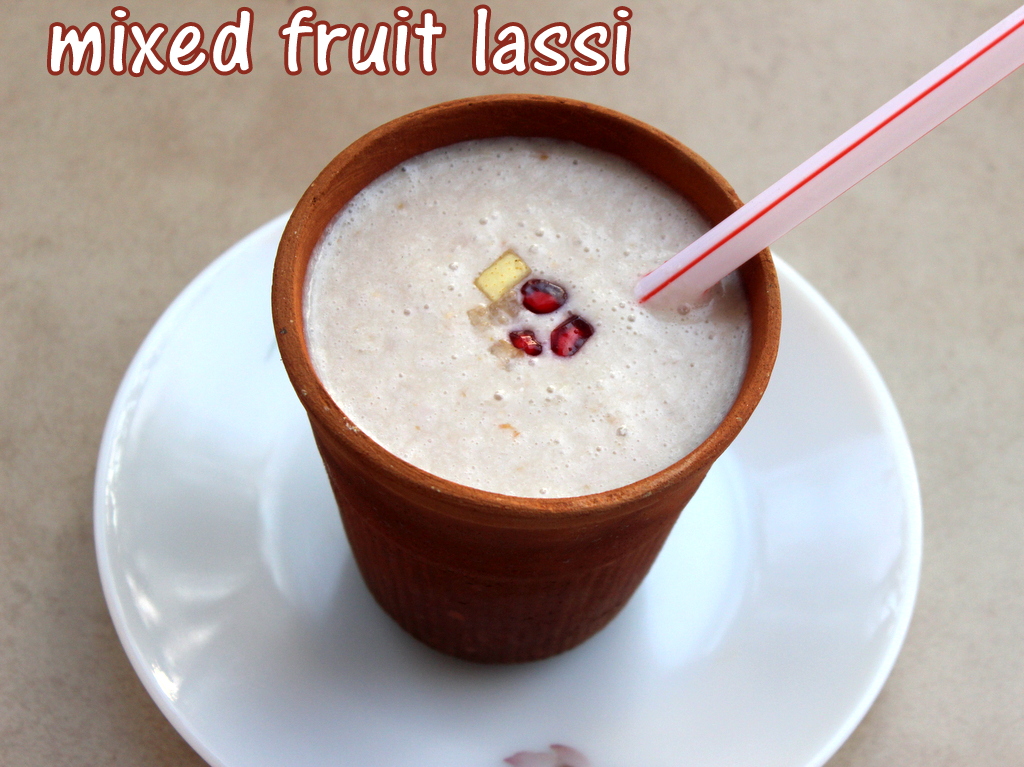 NOTES/TIPS
You can add grapes, mango, musk melon, watermelon or any seasonal fruits of your choice.
You can also add honey instead of sugar.
Do not use citrus fruits as they do not go well with curd.
Freeze or refrigerate the fruits before blending.  It  gives a creamy texture to the lassi.