Roasted gram dal/pottukadalai murukku – Instant and easy murukku recipe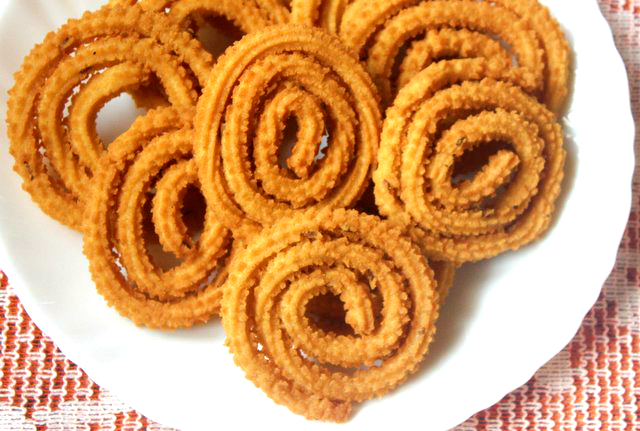 Chakli or murukku is a deep fried snack prepared from rice flour, gram flour or wheat flour or any combination of flours.  It is called as murukku in South and is a part of snacks especially made during Diwali, Gokulashtami or any other festivals.  I have prepared this chakli from roasted gram dal or pottukadalai, rice flour and little gram flour. You can skip gram flour though and make chaklis. This is a easy,tasty and instant murukku recipe made with roasted gram dal and rice flour.    It can be made with readymade flour or store bought flour too, if you do not have time to soak, dry and grind the rice or have any access to flour mills.  Pottukadali murukku turns out delicious even with the store bought flour.  It can be easily and quickly prepared during special occasions or festivals like Janmashtami, Diwali or any other festival.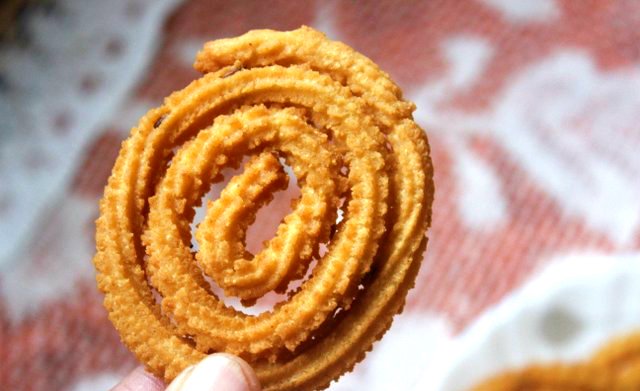 Prep Time :  15 mins
Cook Time : 25 mins
Yield :  15-18
South Indian cuisine
INGREDIENTS
Rice flour – 1 1/2 cups
Roasted gram dal/pottukadalai/chutney dal – 1/2 cup
Besan/bengal gram flour – 2 tablespoons (optional)
Cumin seeds (jeera) – 1 teaspoon
Hot oil – 2 tablespoons
A pinch of asafoetida (hing)
Oil for deep frying
Salt to taste
HOW TO MAKE OR PREPARE INSTANT ROASTED GRAM DAL OR POTTUKADALAI MURUKKU/CHAKLI RECIPE
Grind or powder the roasted gram dal to a fine powder.
Sift or sieve the rice flour, gram flour and fried gram powder together to a mixing bowl.  Add salt, asafoetida, cumin seeds and 2 tablespoons of hot oil and mix well.
Then add water little by little and knead  it to a  smooth dough.  Keep the dough covered to avoid drying.  Set aside  for half an hour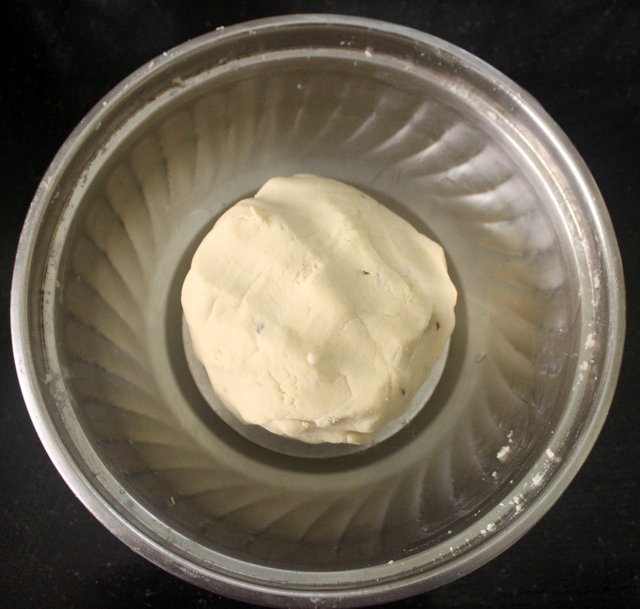 Heat sufficient oil in a deep bottomed kadai.  The oil should be just hot enough to fry the chaklis.
Take a little dough and place it in the chakli mould.  Press the dough a bit inside the mould and tighten the lid.   Press the chakli mould in rounds, to get a spiral shaped chaklis on a butter paper or flat plate, so that it is easy to remove them. You can also directly squeeze the chaklis into the oil.  But if you are not able to handle the heat of the oil, you can squeeze the chakli on the back of greased ladle and then gently flip them into the oil.  I did it in this manner.
Once the oil is hot enough, deep fry the chaklis till golden brown and remove it in a tissue paper to remove the excess oil. Once the chaklis come to room temperature, store them in an airtight container or jar.
Serve chaklis plain or as a evening snack with tea/coffee.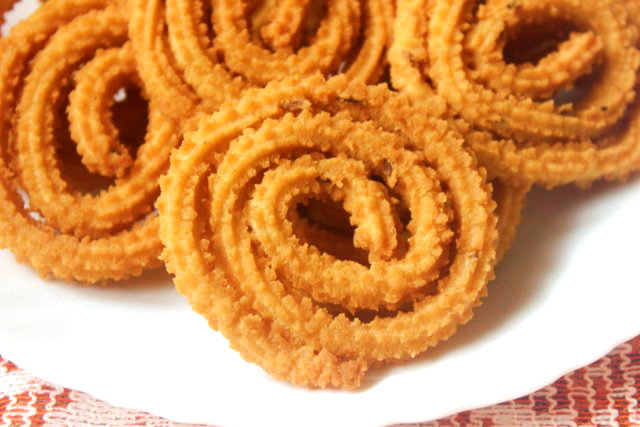 NOTES/TIPS
If you want the chaklis to be spicy, you can add red chilli powder or green chilli paste to the flours.
Fill the chakli mould with 3/4th of the dough so that it becomes easy to squeeze and make chaklis.
If the chakli breaks while squeezing the dough, it means the dough does not have enough moisture. So add few teaspoons of water and knead the dough again.
Check the oil before deep frying by adding a small piece of dough.  If it comes up quickly then it is too hot.   If the dough settles down,  then the oil is not hot enough.   The dough has to come up gradually. So adjust the temperature of oil accordingly.  After dropping the murukku, deep fry in medium flame to ensure even cooking of the murukkus.
You can add some more butter or few teaspoons of hot oil from the kadhai to the dough, if the chaklis become very hard.
Deep fry 3-4 chaklis at a time and avoid  overcrowding kadai while deep frying.
You can also add carom seeds/ajwain instead of cumin seeds.