Sihi avalakki or sweet poha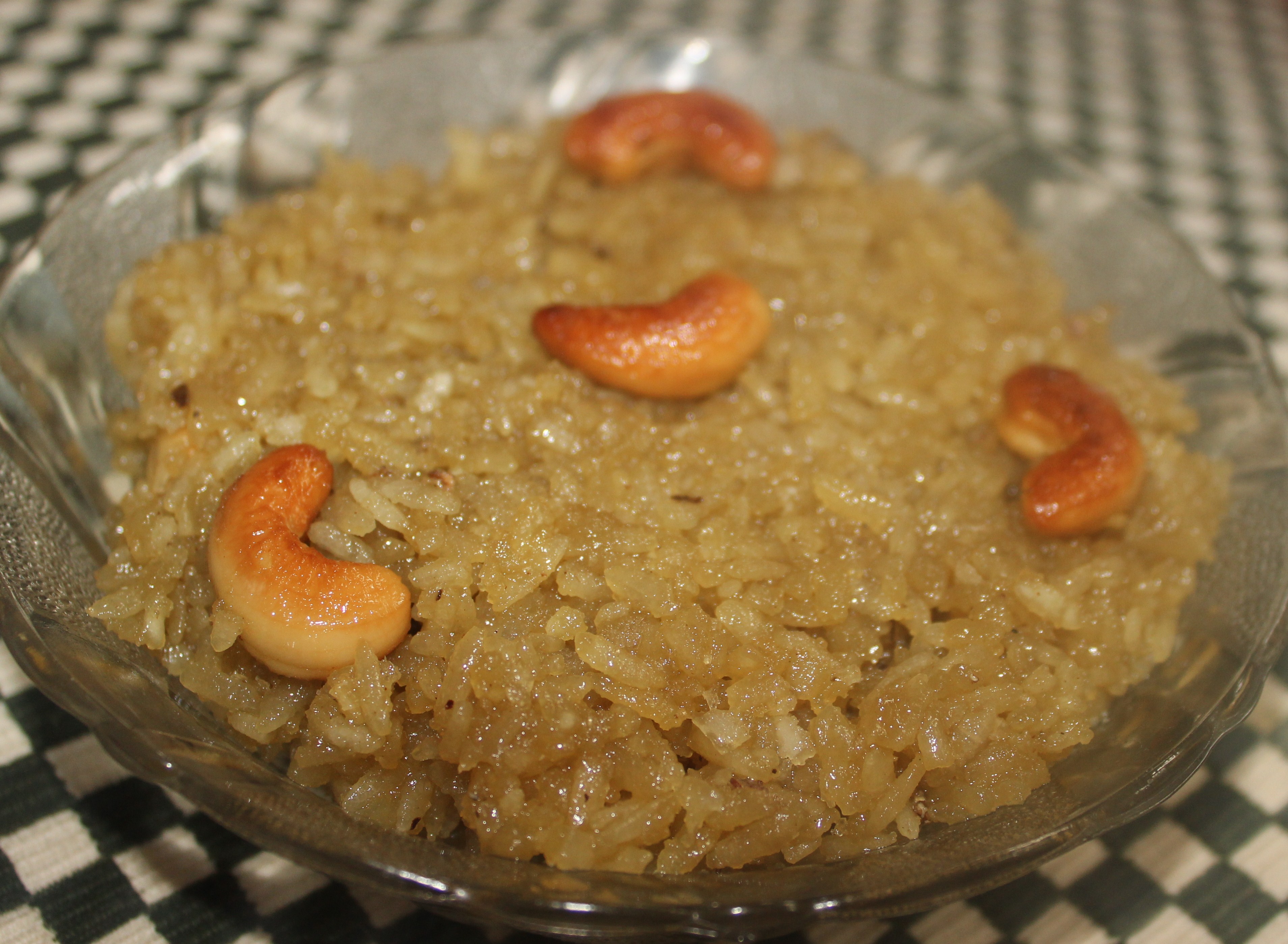 In kannada, sihi means sweet and avalakki means beaten rice.  Sihi avalakki is a festival sweet dish made of beaten rice and jaggery.  It is usually made on Gokulashtami/Janmashtami day, as an offering to Lord Krishna.
Ingredients
Beaten rice/ thick avalakki/poha - 1 cup
Grated jaggery - 1/2 cup
Ghee - 2 tablespoons
Cardamom powder - 1/4 teaspoon
Grated coconut - 2 teaspoons
Few cashewnuts - 5 to 6 (optional)
Method
Step 1
Wash and soak avalakki for 5 minutes. Strain the excess water and remove avalakki in a bowl.
Step 2
Heat 1 tablespoon of ghee in a pan. Fry the cashewnuts till light brown and keep aside.
Step 3
In the same pan, add grated jaggery and prepare a thick jaggery syrup. Add avalakki and mix well.
Step 4
Let the avalakki absorb the syrup well. When the mixture leaves the sides, add remaining ghee, grated coconut, cardamom powder and fried cashewnuts.
Step 5
Mix well and remove from fire.
Step 6
Serve warm.