Spicy shakarpara or shankarpali recipe – easy diwali sweet recipe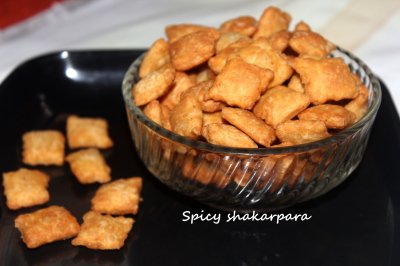 Spicy shakarpara or shankarpali is a very delicious and flavourful snack perfect for tea time. It is a popular snack in Maharashtra and Gujarat and traditionally enjoyed as a treat during Diwali. Spicy diamond pieces or shankarpalli is rich in carbohydrates and has a long shelf life. Do try this spicy snack and enjoy during tea time.
Ingredients
Refined flour/Maida - 1 cup
Wheat flour - 1 cup
Cumin powder - 1 teaspoon
Red chilli powder - 2 teaspoons
A pinch of asafoetida (hing)
Ghee - 2 tablespoons
Salt to taste
Oil for frying
Method
Step 1
HOW TO MAKE SPICY SHANKARPALI/SHAKARPARA RECIPE Take a big bowL. Add refined flour, wheat flour, red chilli powder, asafoetida, salt, ghee and mix well.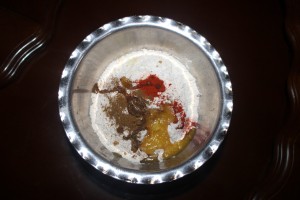 Step 2
Add little water and knead well to make a soft and stiff dough. Roll into a round ball. Keep aside for half an hour.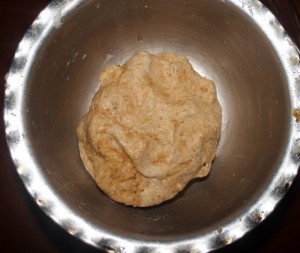 Step 3
With the help of a rolling pin, roll into a medium thick roti.
Step 4
Take a shakarpara cutter and cut the roti into diamond shaped pieces.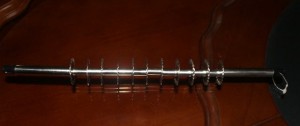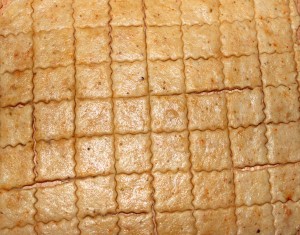 Step 5
Heat oil in a deep frying pan on medium flame. Slide the diamond pieces gently into the oil and deep fry till golden red and crisp.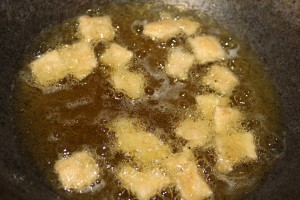 Step 6
Remove them in an absorbent paper. Once cooled down, store in an airtight container.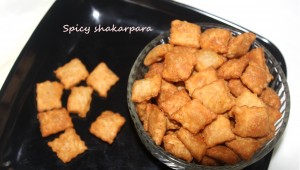 Step 7
NOTES : When you drop the diamond pieces into the oil, drop it or gently slide into the oil. It will get together when you drop them in hot oil, but then will get separated. You can also add ginger-garlic paste for better taste and aroma. Let the dough rest for half an hour for easy rolling of the dough.