Spring onions vegetable or kandha paat bhaji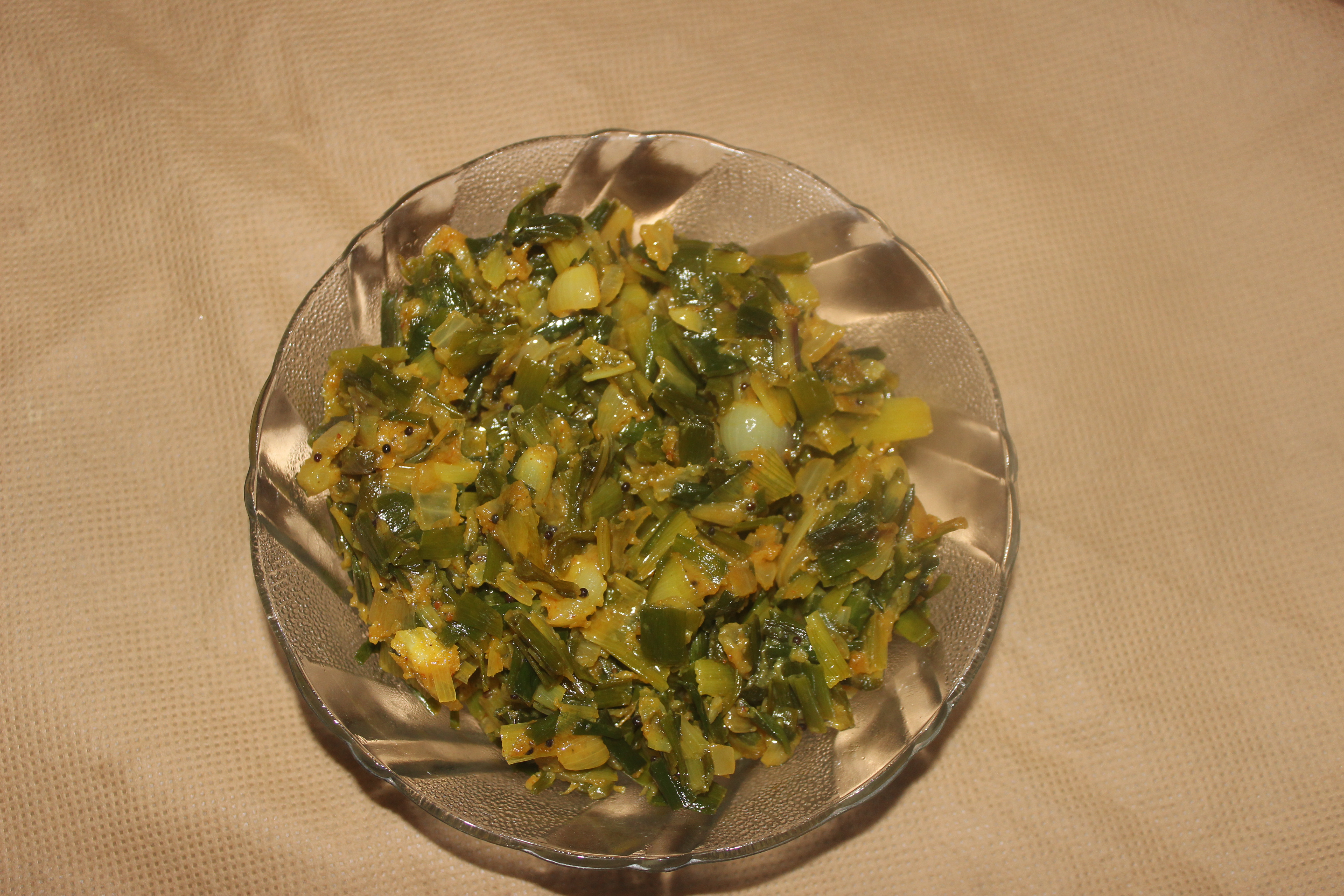 Spring onions vegetable is a popular maharashtrian dish made from spring onions, gram flour and spices.  It is also called as Kandha paat bhaji .  A simple and delicious side dish and tastes best when served with chapatis or jowar rotis.
Ingredients
Spring onions - 1 bunch (approx 500 gms)
Gram flour or besan - 1/2 cup
Red chilli powder - 1 teaspoon
Turmeric powder - 1/2 teaspoon
A pinch of asafoetida
Salt to taste
Oil - 2 tablespoons
Mustard seeds - 1/2 teaspoon
Cumin/jeera seeds - 1/2 teaspoon
Method
Step 1
HOW TO MAKE SPRING ONIONS VEGETABLE Wash the spring onions thoroughly and chop the onions and leaves separately.
Step 2
Heat a non stick pan. Add gram flour and roast on a low flame till the raw smell is gone. Remove the roasted gram flour and set aside.
Step 3
In the same pan, add oil. When hot, add asafoetida, mustard seeds and jeera seeds. Once the seeds starts spluttering, add onions and fry till they become translucent.
Step 4
Add turmeric powder and red chilli powder and mix well.
Step 5
Add chopped leaves and salt. Cook with the pan covered on a medium flame for about 8 to 10 minutes, stirring in between.
Step 6
Add roasted besan or gram flour and combine together.
Step 7
Cook for another two minutes on a low flame. Remove from heat.
Step 8
Serve spring onions bhaji or kandha paat bhaji with hot rotis or chapatis.