1 Year Blog Anniversary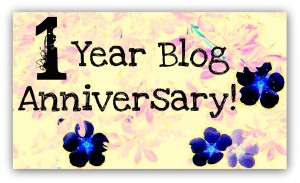 Hi friends, today I have completed one year of blogging. I am extremely thankful to my family for being a continuous source of inspiration during the last one year. I also thank all my friends for the likes and lovely comments without which, I would never have had the motivation to post all those recipes. With a modest start, I am happy to have 338 FB likes, one lakh visitors per month and around ten lakh page views till date.
I look forward to continued support from all of you in the days to come. I am also happy that I am able to reach out and help people who love cooking, around the globe, through my recipes.
Keep visiting my website for more interesting recipes in future!!