Chocolate fudge recipe – How to make chocolate fudge with choco chips and condensed milk recipe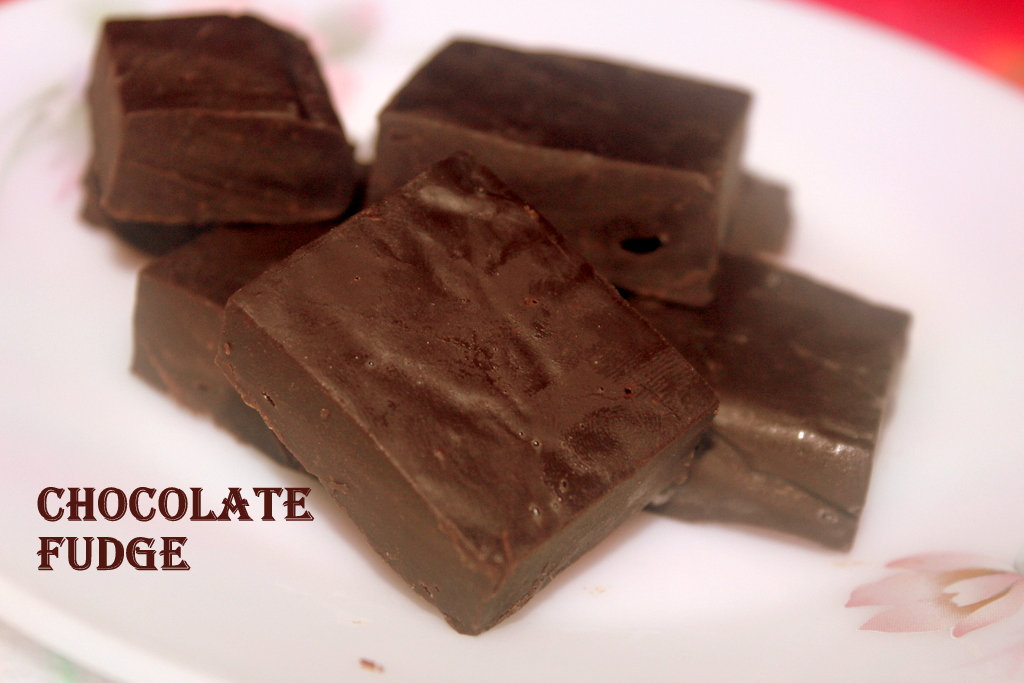 Chocolate fudge is a quick and easy fudge recipe made with choco chips, condensed milk and butter.  It is an ideal dessert for any special or festive occasion.  This recipe is made without any nuts. But if you desire, you can add walnuts, raisins, almonds or any chopped nuts of your choice.  Do try this delicious chocolate fudged prepared with just 3 ingredients and enjoy this yummy treat with your loved ones!!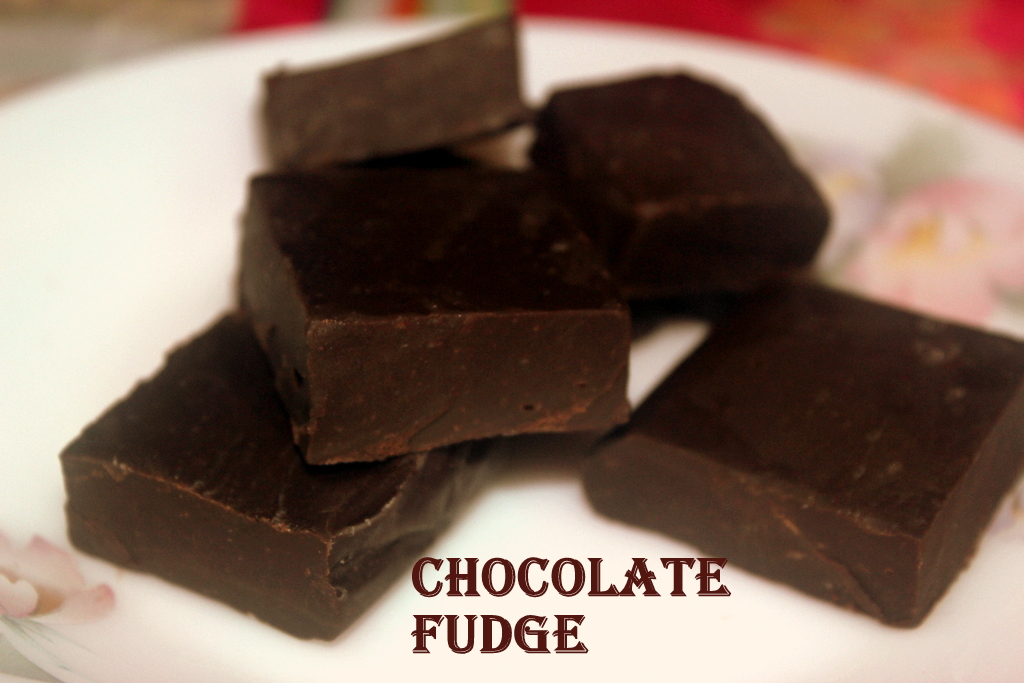 Prep Time :  5 mins
Cook Time :  2 mins plus refrigeration time of 2 hours
Yield:  12 pieces
INGREDIENTS
Choco chips – 1 cup
Sweetened condensed milk – 1/2 cup
Butter – 1 tablespoon (salted or unsalted)
Vanilla extract – 1/2 teaspoon
HOW TO MAKE OR PREPARE CHOCOLATE FUDGE RECIPE
Take a square baking pan.  Line it with a butter paper or an aluminium foil and cover all the sides of the pan with it.
Take a mixing bowl.  Add the choco chips, butter and condensed milk.  Mix well.
Microwave on high for a minute and then remove the bowl outside.  Add vanilla essence and mix well with a spatula till the choco chips are melted completely.  Once the mixture starts thickening, immediately pour the mixture  to the lined baking pan.  Tap the pan gently.
Once the fudge cools down at room temperature, refrigerate the fudge for 2 hours or till it sets completely.  Then remove and invert the chocolate fudge to a plate and remove the butter paper.  Slice the chocolate fudge into squares and serve.
Enjoy chocolate fudge as and when required.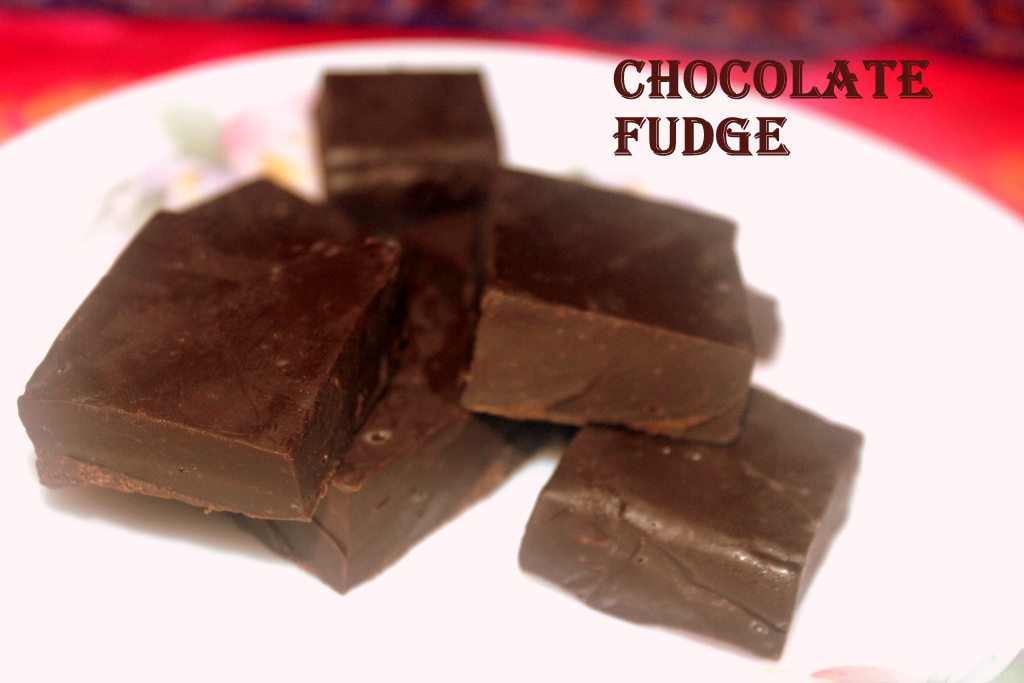 NOTES/TIPS
You can add chopped chocolates (sweet or semi-sweet), dark chocolate or white chocolate instead of choco chips.
Add nuts of your choice or raisins to the melted chocolate and then refrigerate it.
It stays good for 2-3 days without refrigeration.
Do not microwave for more than 2 minutes.