Adai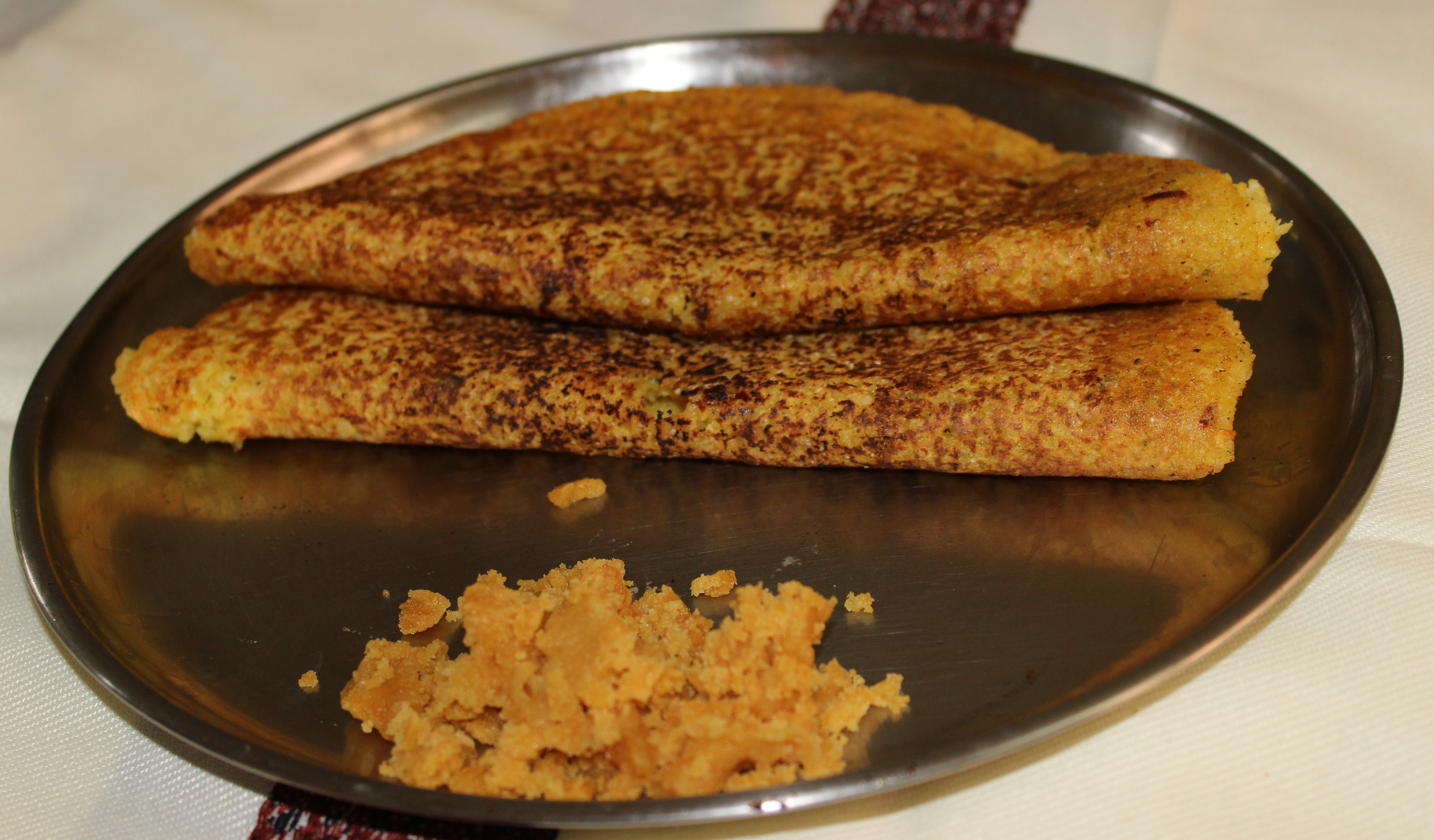 A popular south indian breakfast recipe made of rice and lentils.
Ingredients
Raw rice - 1 cup
Chana dal (split bengal gram) - 1/2 cup
Urad dal - 1/2 cup
Tur dal - 1/4 cup
Grated ginger - 1 teaspoon
Whole red chillies - 4 nos
Grated coconut - 4 tablespoons
A pinch of asafoetida (hing)
Turmeric powder - 1/4 teaspoon
1 string of curry leaves
Salt to taste
Cooking oil
Method
Step 1
Soak raw rice, chana dal, urad dal, tur dal and red chillies in water overnight.
Step 2
Next day, grind them alongwith ginger, grated coconut and little water to make a coarse and thick batter.
Step 3
Add turmeric powder, salt, asafoetida and curry leaves to the batter and mix well.
Step 4
Heat a non stick tawa on medium flame. Pour a ladle of batter and spread evenly to a medium circle. Pour oil on all the sides. Turn over once the underside is done. Cook on the other side. Once done, remove from fire.
Step 5
Serve adai with grated jaggery.
Step 6
Note : You can also add chopped onions to the batter before preparing adai.