Matar (green peas) paratha recipe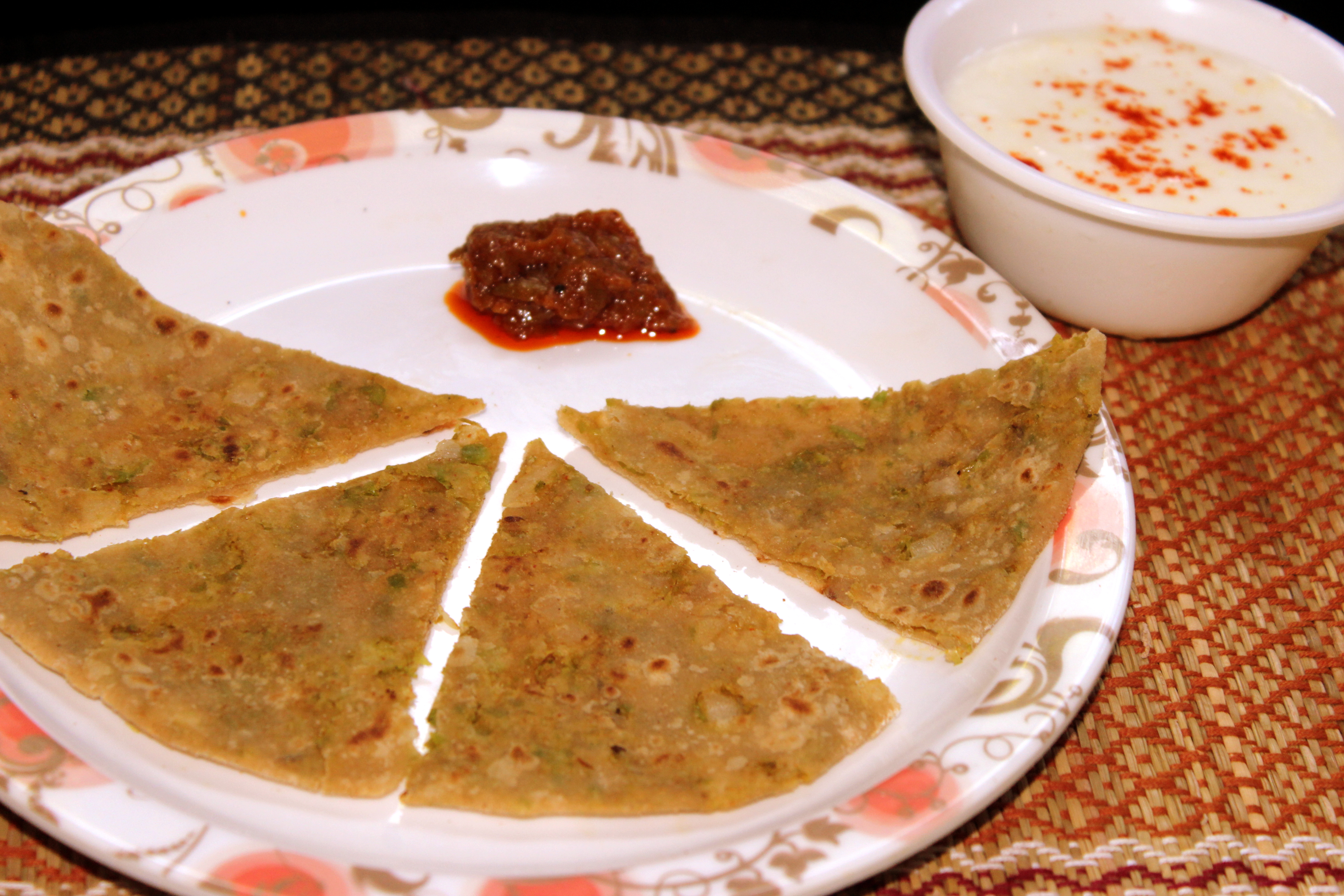 Green peas paratha is a very healthy and filling breakfast recipe made with green peas, green chillies and spices. It has a unique taste and is very easy to make too. Here is the step wise pictures of making green peas paratha.
Ingredients
Wheat flour - 2 cups
Oil - 1 teaspoon
Salt to taste
FOR THE STUFFING
Green peas - 1 cup
Green chillies - 2
Ginger-garlic paste - 1 teaspoon
Coriander powder - 1 teaspoon
Chopped coriander leaves - 1 tablespoon
Onion - 1 (chopped finely)
Garam masala powder - 1 teaspoon
Cumin seeds (jeera) - 1/2 teaspoon
Cooking oil
Salt to taste
Method
Step 1
HOW TO MAKE MATAR (GREEN PEAS) PARATHA RECIPE Pressure cook the peas upto 4 whistles or cook with little water till they become soft. Once cooled down, drain the water and grind the boiled peas and green chillies to a coarse paste. Set aside.
Step 2
In a bowl, add wheat flour, oil and salt and knead them with warm water to a soft dough. Keep aside for 15 minutes.
Step 3
Heat a pan on a medium flame. Add cumin seeds and once they start spluttering, add chopped onion and saute till they become translucent.
Step 4
Add ginger-garlic paste and saute for another 2 minutes.
Step 5
Add coriander powder, salt and garam masala powder and combine together. Cook till all the water evaporates. Keep it aside. The stuffing is now ready to be used.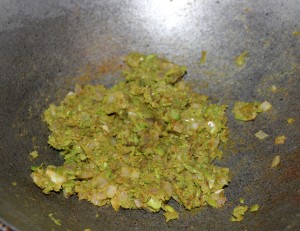 Step 6
Divide the dough into equal sized balls. Take one ball of dough. Roll into 3 inch diameter circle. Put the green peas stuffing in the centre of the dough and bring all the edges to the centre and seal the dough.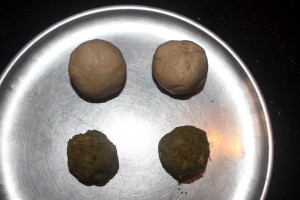 Step 7
Press the round dough from the top and roll them into a medium circle with the rolling pin.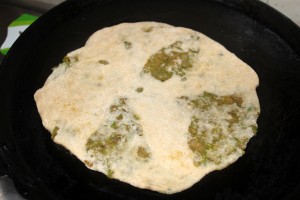 Step 8
Heat a flat tawa on a medium flame. Apply oil on the tawa and put the paratha on it. Cook for a minute.
Step 9
Apply oil on the top of the paratha and flip on the other side. Cook till both the sides of the paratha become golden brown.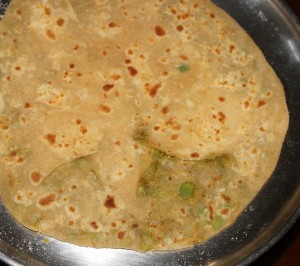 Step 10
Serve green peas paratha hot with raita or curd or pickle.