Ragi dosa recipe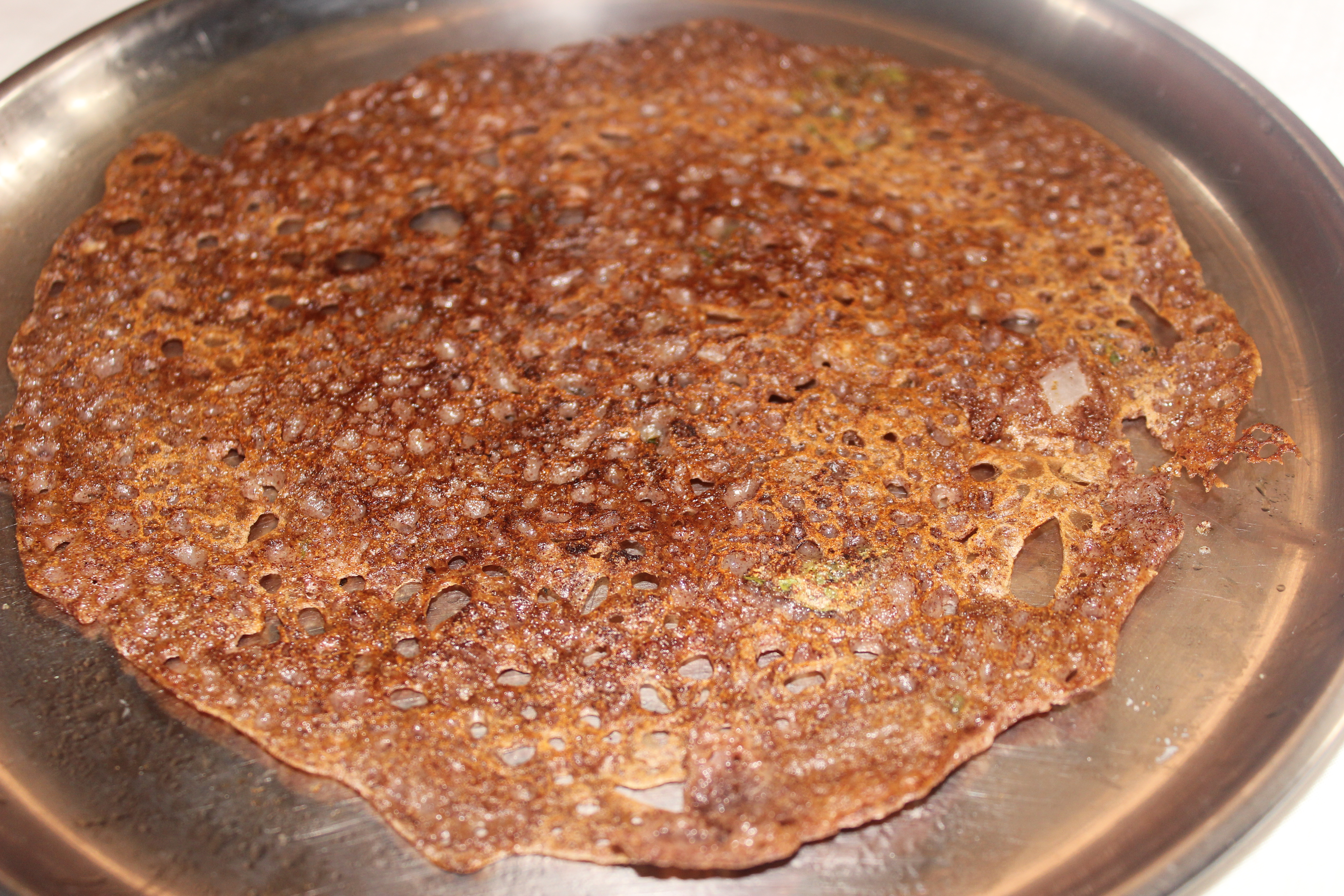 Ragi also known as finger millet is a rich source of iron, protein, calcium and fiber and helps in lowering cholesterol level.  Ragi aids digestion and also makes your stomach full for a long time which is good for weight control. Ragi is also a staple diet in many villages across South India.  It is a low fat cereal and among other health benefits, ragi is considered as a useful cereal for anemic patients.  Regular intake of ragi prevents many health conditions such as malnutrition and premature aging.
Ingredients
Ragi flour - 1 cup
Rice flour - 1/2 cup
Curd - 1/2 cup
Onion - 1 (chopped finely)
Green chillies - 3 (chopped finely)
Cumin seeds - 1/2 teaspoon
Chopped coriander leaves - 1 tablespoon
1 string of curry leaves
Salt to taste
Cooking oil
Method
Step 1
HOW TO MAKE INSTANT RAGI DOSA In a bowl, add ragi flour, rice flour, chopped onions, green chillies, cumin seeds, curry leaves, coriander leaves and salt. Mix well.
Step 2
Add curd and enough water to form a batter of thin pouring consistency. Set aside for 30 minutes.
Step 3
Heat a pan or a tawa on a medium flame. Grease it with little oil.
Step 4
When tawa becomes hot, pour a ladle of batter and make a round circle by rotating the tawa to spread the batter. Add oil on the edges and middle of the dosa. Do not use ladle to spread the batter.
Step 5
Cook for 2 minutes and flip on the other side. Cook for few minutes and transfer to a plate immediately
Step 6
Serve crisp ragi dosas hot with sambar or chutney of your choice.