Tomato bhath or tomato rice recipe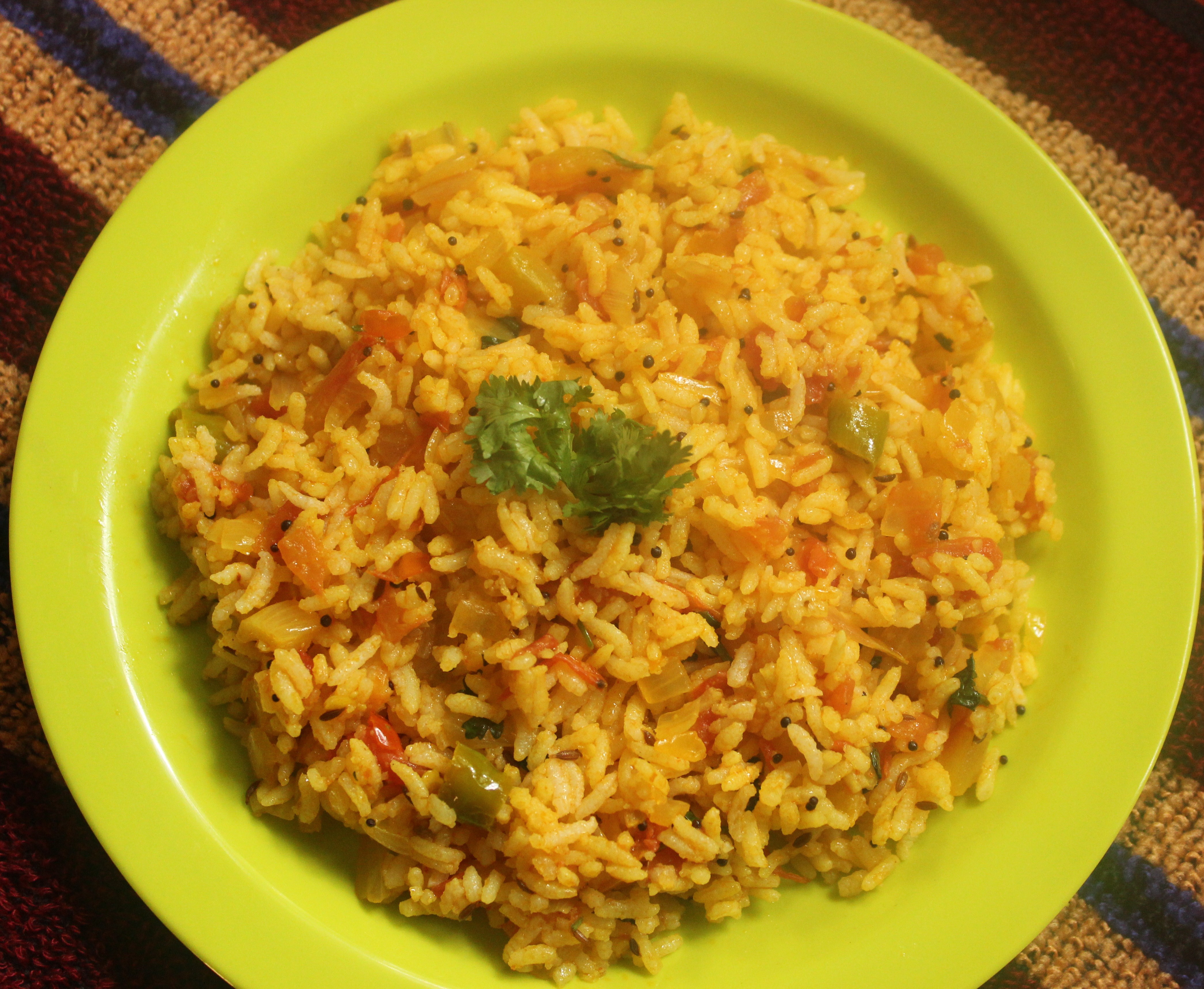 A very delicious and simple to make recipe and a popular south indian dish.  Tomatoes gives a tangy taste and flavour to the rice.
Ingredients
Cooked rice - 3 cups
Tomatoes - 6 (chopped finely)
Cooking oil - 2 tablespoons
Mustard seeds - 1/2 teaspoon
Cumin (jeera) seeds - 1/2 teaspoon
1 string of curry leaves
Onions - 2 (chopped finely)
Green chillies - 2 (chopped finely)
Turmeric powder - 1/4 teaspoon
Red chilli powder - 1/4 teaspoon
Asafoetida (hing) - a pinch
Chopped coriander leaves for garnishing
Salt to taste
Method
Step 1
Spread the cooked rice on a plate. This helps the rice grains to be separate and not mushy.
Step 2
Heat oil in a pan. Add asafoetida and mustard seeds. Saute the mustard seeds till they start spluttering.
Step 3
Add cumin seeds, curry leaves, chopped onions, green chillies and cook till onions become translucent.
Step 4
Add chopped tomatoes, salt, turmeric powder. Stir well and cook covered on a medium flame.
Step 5
Once the water evaporates, add red chilli powder and mix well.
Step 6
Add the cooked rice and combine together.
Step 7
Garnish with chopped coriander leaves and serve hot.
Step 8
Enjoy tomato rice with pickles, papad or raita.
Step 9
TIps: Adding no garam masala or other spices helps to retain the tomato flavour to the rice. Always use good ripe red tomatoes for better taste. It is better to cook the rice separately and allow to cool down by spreading the rice on a plate. Then mix the rice with other ingredients. This way the rice do not mush up.