Rice pakora recipe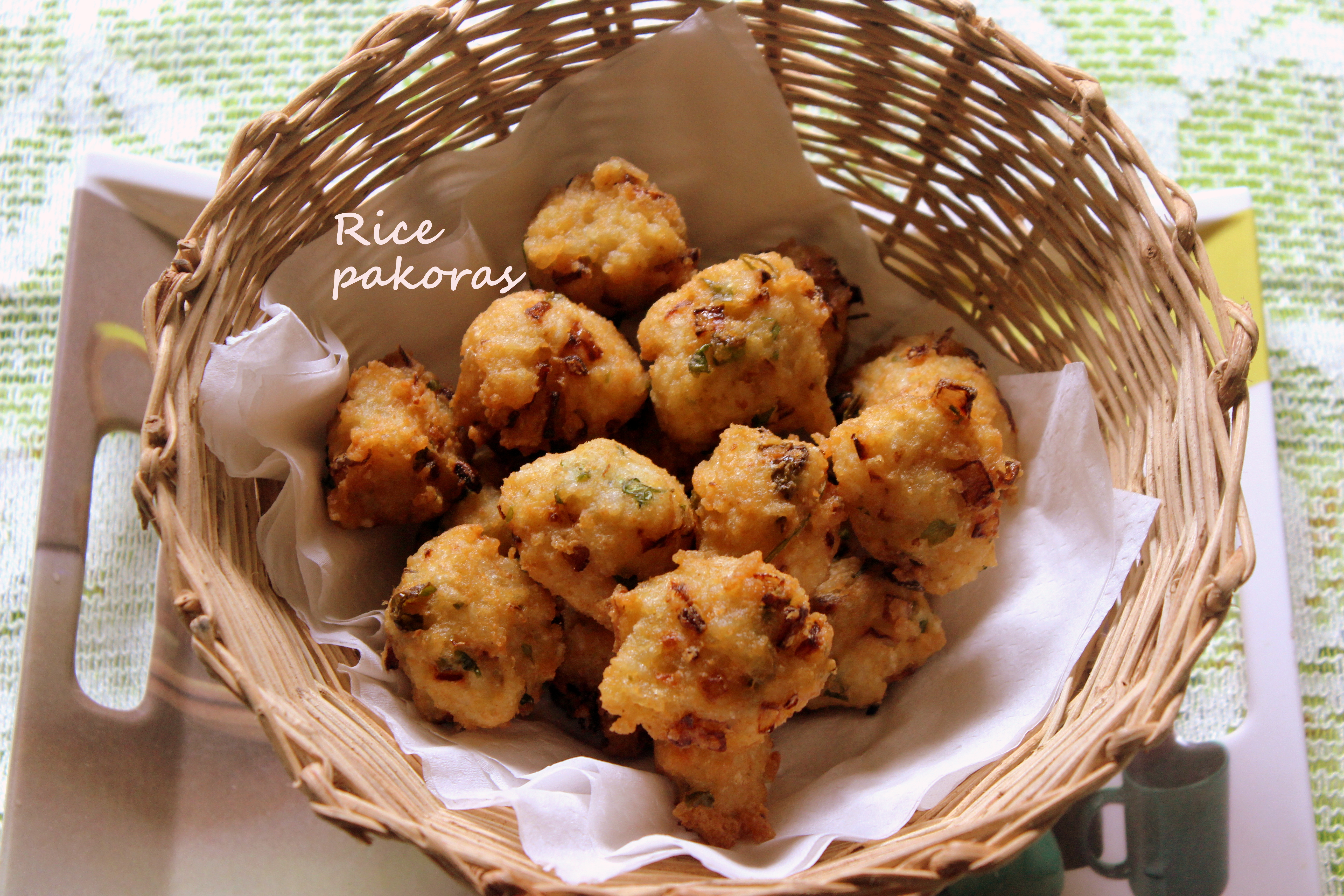 Rice pakora is an instant and easy snack made with cooked rice, besan, onions and spices. This snack becomes handy when you have to make a snack quickly as the ingredients needed are easily available at home. Rice pakora is a perfect evening snack which can had on its own or with tomato sauce or any chutney of your choice.
Ingredients
Cooked rice or leftover rice - 1 cup
Onion - 1 (medium) (chopped finely)
Green chillies - 2
Ginger (adrak) - 1 inch (grated or chopped finely)
Coriander powder - 1/2 teaspoon
Cumin powder - 1/2 teaspoon
Gram flour/besan - 4 tablespoons
A pinch of asafoetida
Chopped coriander leaves - 2 tablespoons
Chaat masala - 1/4 teaspoon
Salt to taste
Oil for frying
Method
Step 1
HOW TO MAKE RICE PAKORA RECIPE Mash the cooked rice throughly by hand.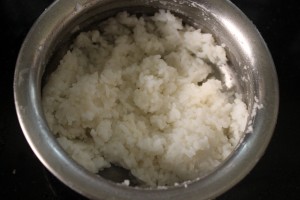 Step 2
Take a mixing bowl. Add the mashed rice, onion besan, green chillies, coriander powder, cumin powder, chaat masala, grated ginger, asafoetida, coriander leaves and salt and mix well.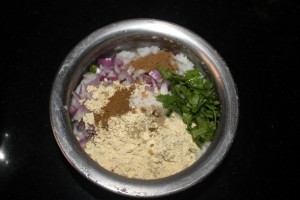 Step 3
Set aside for 10-15 minutes. If the mixture is too dry, add 2-3 tablespoons of water as required to make the mixture little soft and mix well.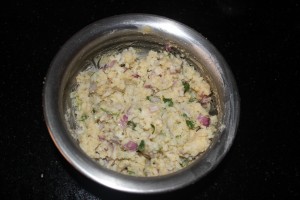 Step 4
Heat oil in a deep bottomed pan on a medium flame. Once the oil becomes hot, slide the mixture gently with your hand or with the help of a spoon.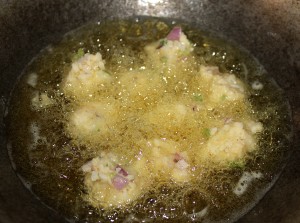 Step 5
Deep fry the pakoras till light brown and crunchy.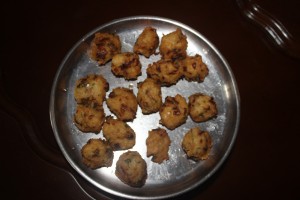 Step 6
Remove them in an absorbent towel or tissue paper to remove excess oil.
Step 7
Serve rice pakoras hot with tomato sauce or any chutney of your choice.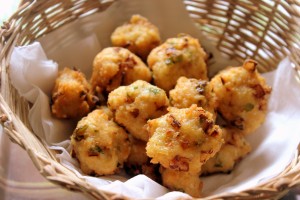 Step 8
NOTES : You can add red chilli powder instead of green chillies. Mashing the rice helps to get soft pakoras.