Aam ka panna or raw mango panna recipe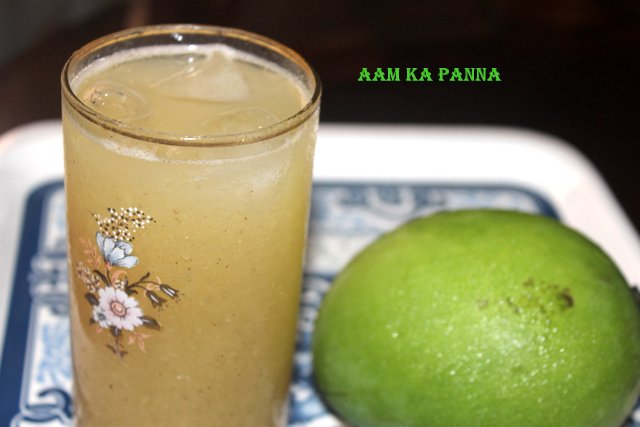 Aam ka panna is a healthy Indian drink made from raw mangoes, sugar and mild spices.  This drink is mainly consumed in North India during summer due to excessive sweating.  Aam ka panna not only quenches thirst but also prevents the excessive loss of iron due to sweating.  It is also a good source of vitamin  C and a healthy beverage to fight the heat and prevents stomach problems during summer.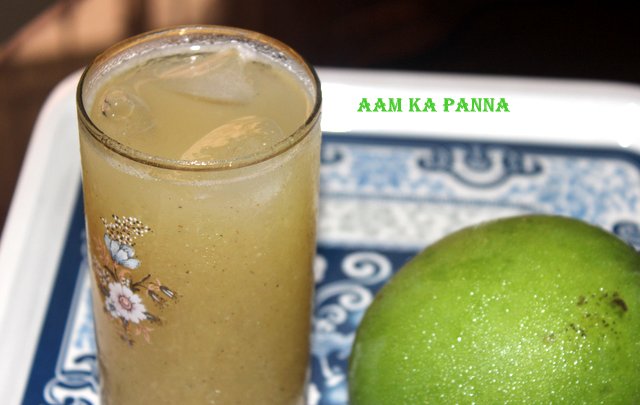 Prep Time : 15 mins
Cook Time : 10 mins
Indian cuisine
Total time – 25 mins
INGREDIENTS
Raw green mango – 1 (large-sized)
Sugar – Double the quantity of mango pulp
Cumin (jeera) powder – 2 teaspoons
Black pepper powder – 1 teaspoon
Cardamom powder – 1/2 teaspoon
Salt to taste
HOW TO MAKE OR PREPARE AAM KA PANNA  OR RAW MANGO PANNA RECIPE
Wash the mango thoroughly and pressure cook the mango for 3-4 whistles till they become soft and pulpy.  Once cooled down, peel the skin and remove the mango pulp.
Take a blender or a grinder. Add the mango pulp, sugar, cumin powder, pepper powder, cardamom powder and blend well to make a smooth paste.
Store aam ka panna in an airtight container or bottle.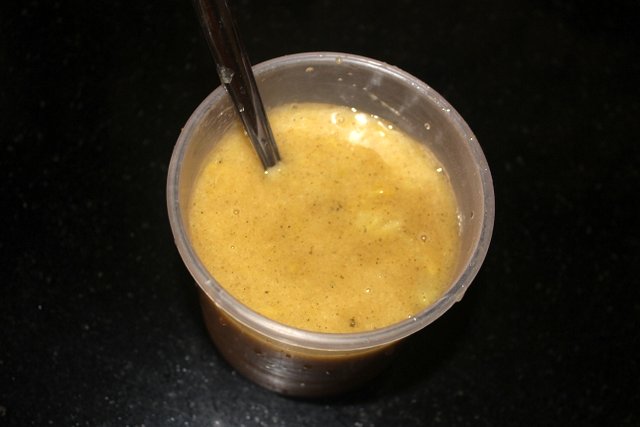 Add 2 to 3 tablespoons of aam ka panna to one glass of water.  Stir well and add ice cubes.  Serve chilled.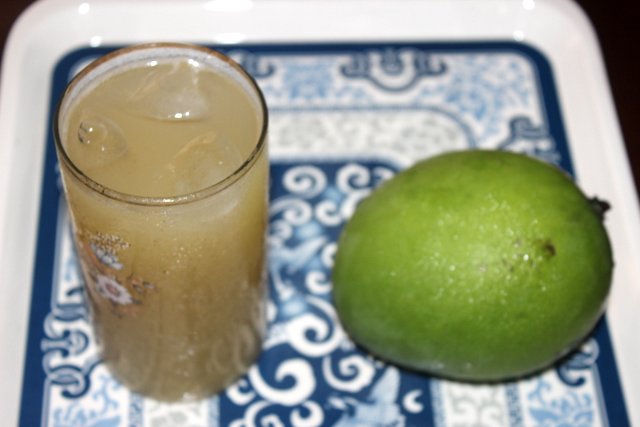 NOTES/TIPS
You can substitute sugar with powdered jaggery.
Add sugar/jaggery according to the sweetness desired by you.
Always serve aam ka panna cold/chilled for better taste.
You can also steam the mangoes separately in a pot or a steamer.
It lasts for 4-5 days, when kept in the refrigerator.
When using jaggery, strain it to remove impurities and then add to the mango pulp.
Sprinkle cumin powder and pepper powder just before serving  for that extra zing.