Banana milkshake recipe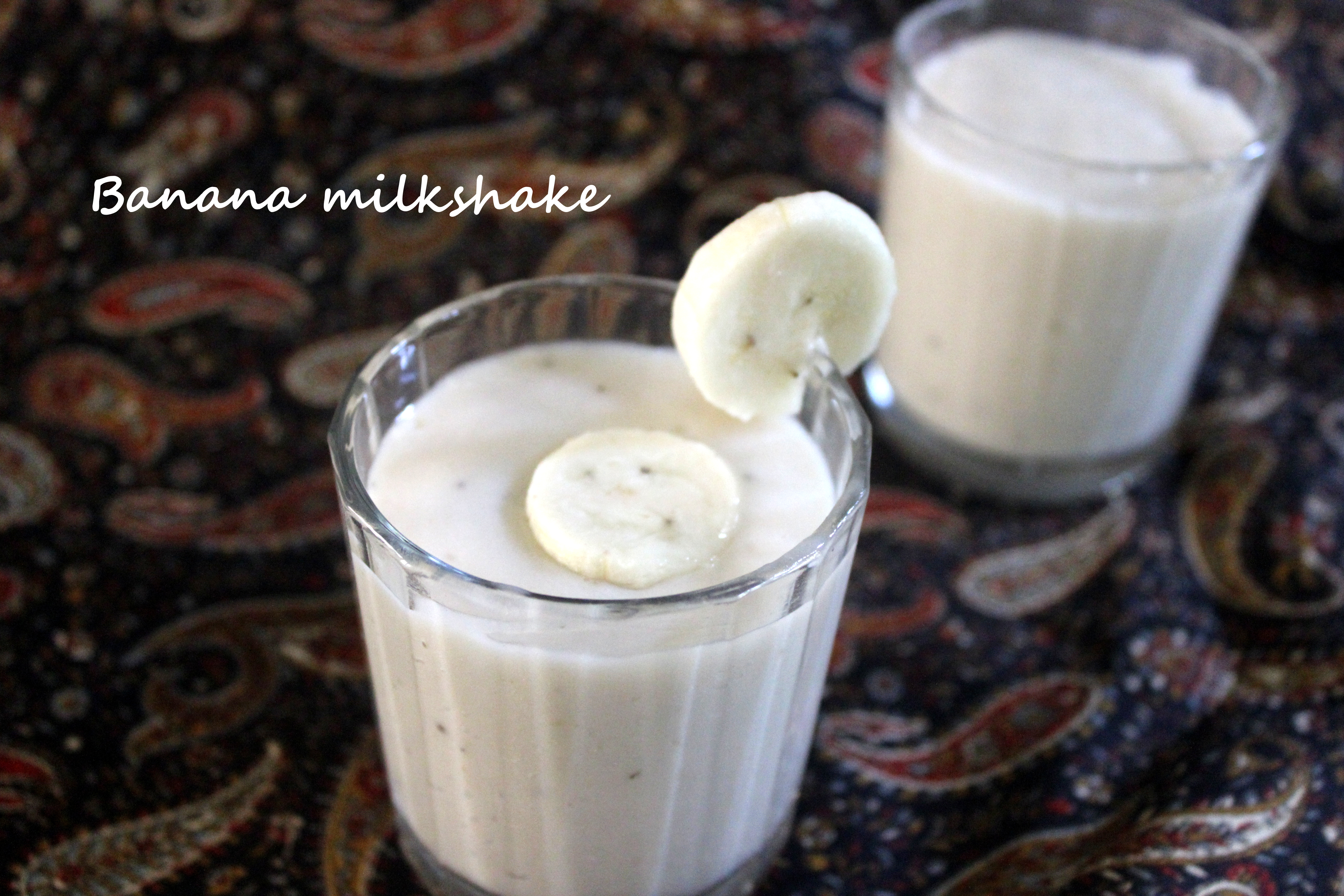 Banana milkshake is a very easy, delicious and simple to make milkshake recipe. It is not only tasty but very nutritious too and makes up for a wholesome and filling milkshake.
Ingredients
Riped banana - 1 (big)
Cold Milk - 2 cups
Sugar - 4 tablespoons
Vanilla essence - few drops (optional)
Method
Step 1
HOW TO MAKE BANANA MILKSHAKE RECIPE Peel the skin of banana and chop into pieces.
Step 2
In a mixer or blender, add chopped banana pieces, cold milk, sugar and vanilla essence and blend to a smooth puree. Pour into a serving glass and serve chilled.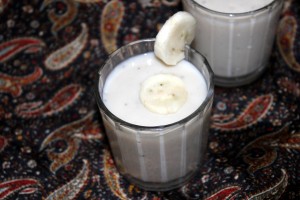 Step 3
NOTES : Adjust the sugar according to taste desired. You can also add honey instead of sugar to enhance the taste.