Cabbage rice recipe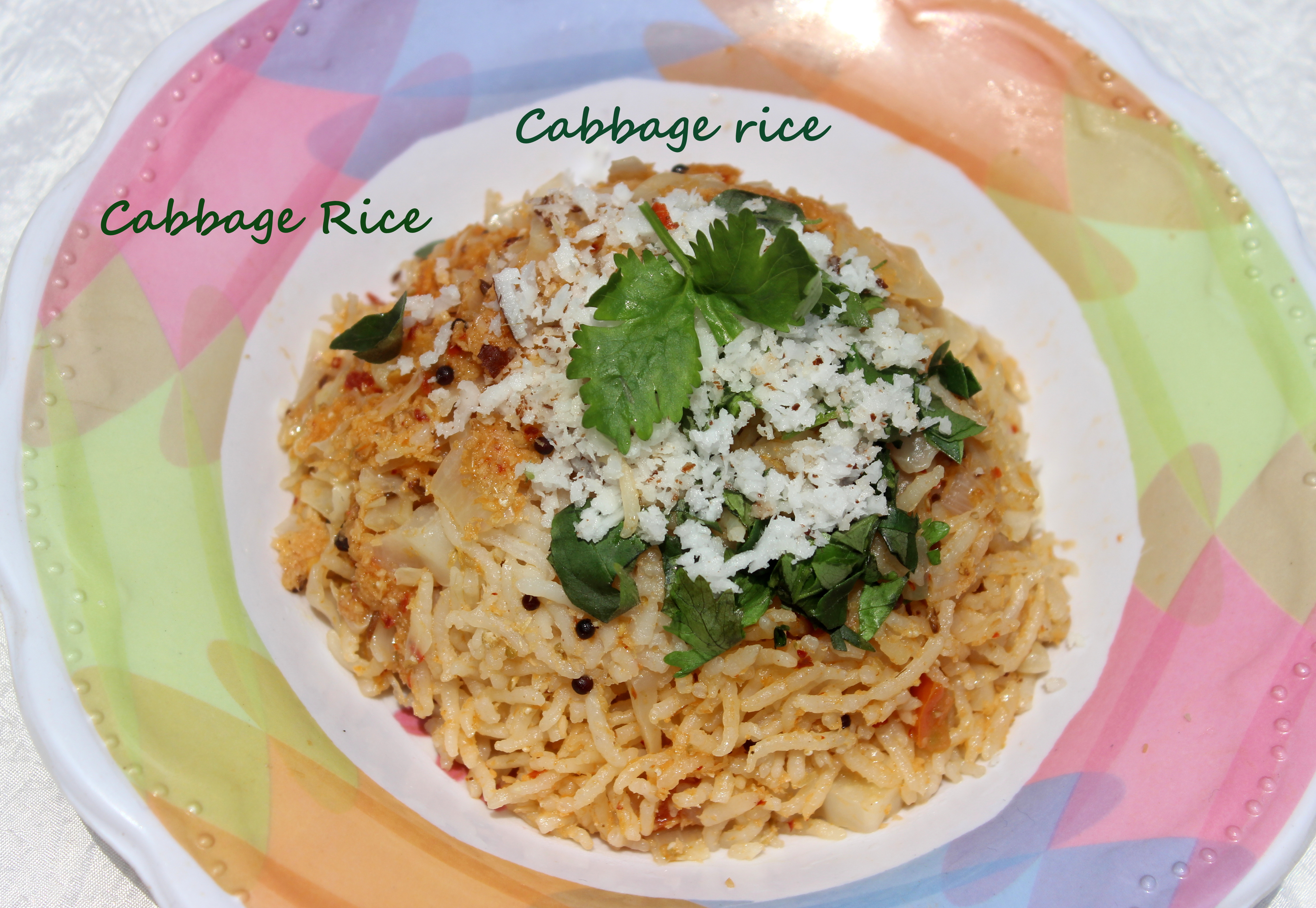 Cabbage rice is a simple to make rice dish and can also be done with leftover rice. It is ideal for lunch box or a sumptuous healthy meal and those who do not like cabbage will surely like this rice dish. Cabbage rice is a nutritious and tasty recipe that can be prepared quickly too. So do try this healthy recipe.
Ingredients
Basmati rice - 2 cups
Cabbage - 1 cup (chopped finely)
Cooking oil - 2 tablespoons and Ghee - 2 teaspoons
Mustard seeds - 1/2 teaspoon
Cumin seeds - 1/2 teaspoon
Onion - 1 (chopped finely)
Tomato - 1 (chopped finely)
Salt to taste
FOR MASALA
Grated coconut - 1/4 cup
Red chillies - 3 to 4
Coriander seeds - 2 tablespoons
Garlic - 5 cloves
Ginger - 1 inch piece
Khus khus (poppy seeds) - 1 teaspoon
FOR GARNISHING
Chopped coriander leaves - 2 tablespoons
Grated coconut - 2 tablespoons
Method
Step 1
HOW TO MAKE CABBAGE RICE RECIPE Wash and soak basmati rice with enough water for 15-20 minutes. Grind coconut, red chillies, garlic cloves, ginger and khuskhus with little water to a smooth paste and keep it aside. (ground masala)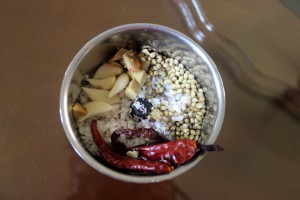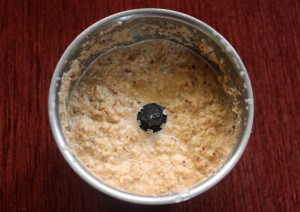 Step 2
Heat oil in a small pressure cooker. Add mustard seeds and let it crackle. Add cumin seeds and stir fry for half a minute till light brown.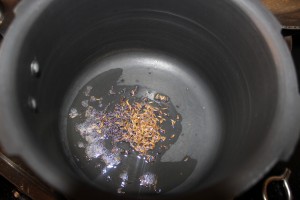 Step 3
Add onions and saute till they turn translucent. Then add tomatoes and cook till tomatoes become little soft.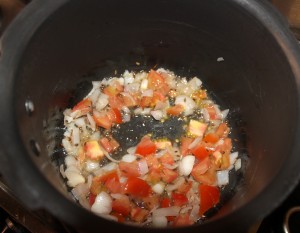 Step 4
Add chopped cabbage pieces and mix well.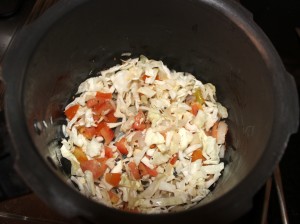 Step 5
Now add ground masala and combine together. Cook on a low flame for 2 minutes.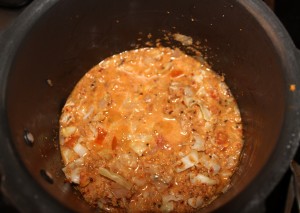 Step 6
Add basmati rice and 2 1/2 to 3 cups of water and mix well. Add 2 teaspoons of ghee and mix. Add salt and check the taste and adjust accordingly.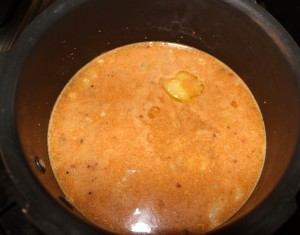 Step 7
Close it with a lid and pressure cook upto 3 whistles.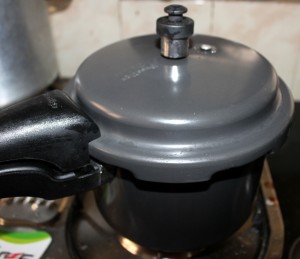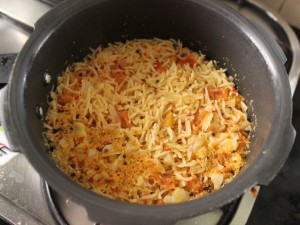 Step 8
Once pressure is cooled down, remove the cabbage rice in a serving bowl. Garnish with chopped coriander leaves and grated coconut and serve hot.
Step 9
Serve cabbage rice on its own or with curd, papads or any curry of your choice.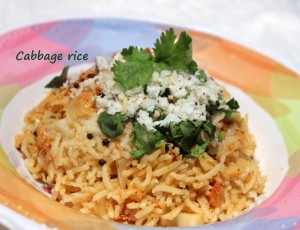 Step 10
NOTES: You can use normal rice or left over rice too for this recipe. You can also add garam masala to further enhance the taste.