Medu vada recipe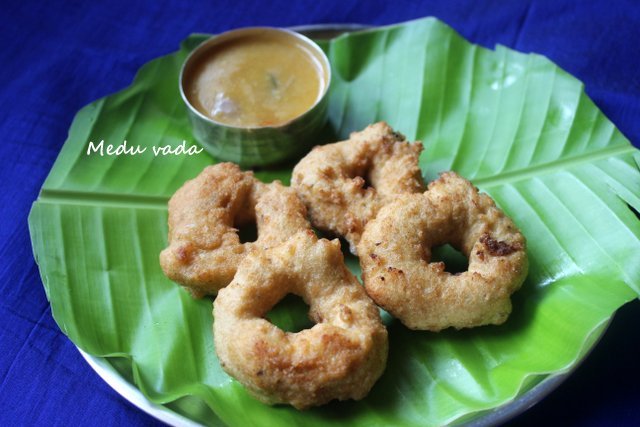 Medu vada is a very popular and favourite dish in South India. Medu means soft and hence the name as medu vada means soft vadas. Medu vadas are made with urad dal batter which is spiced with green chillies, ginger, coriander leaves, black pepper and salt. They are crispy on the outside and soft on the inside and a hole in the centre is the important highlight of medu vadas. Medu vadas are a tradional South Indian dish which can be served as a side dish or snack with sambar or coconut chutney as an accompaniment. Urad dal is soaked for 4-5 hrs and ground to a smooth paste. There is no need for fermentation as the batter can be used for making vadas immediately. Now for the recipe…
Ingredients
Urad dal (split gram dal) - 2 cups
Green chillies - 2 (chopped finely)
Cumin seeds (jeera) - 1 teaspoon
Black pepper corns - 1 teaspoon
Semolina (rava) - 1/2 cup
Ginger (adrak) - 1 inch piece
A pinch of asafoetida (hing)
Onion - 1 (chopped finely)
Salt to taste
Refined oil for deep frying
1 string of curry leaves
Method
Step 1
HOW TO MAKE MEDU VADA RECIPE Soak the urad dal for 4-5 hours or overnight with enough water.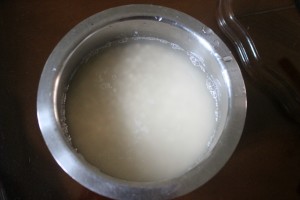 Step 2
Next day, drain the excess water. Add 1/4 cup of semolina, green chillies, cumin seeds, black pepper seeds, ginger and asafoetida and grind them to a smooth batter. Avoid adding water while grinding the dal or add very little water as the batter should be fluffy and thick.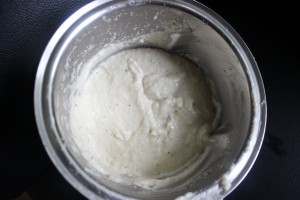 Step 3
Take a bowl of water and add few drops of batter to water. If the batter floats and does not get dissolved then that is the correct consistency.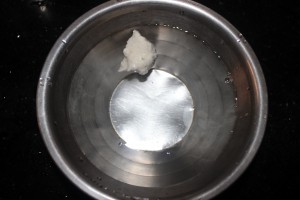 Step 4
Remove the batter in a separate vessel. Add chopped onions, salt and remaining 1/4 cup of semolina to it and mix well.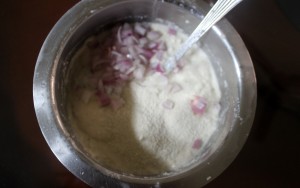 Step 5
Heat refined oil on a medium flame for deep frying. Take some batter in your hand or place the batter on a plastic sheet or banana leaf and shape into rounds.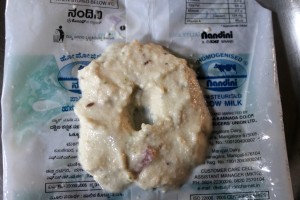 Step 6
Make a hole in the centre of the vadas and slide them gently in the oil. Deep fry the vadas till crisp and golden brown.
Step 7
Remove and drain the excess oil on absorbent towels or papers. Repeat the process with the remaining batter.
Step 8
Serve medu vadas hot or warm with sambar and coconut chutney.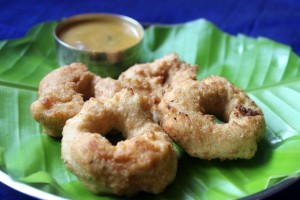 Step 9
NOTES : Ensure to deep fry the vadas on medium flame as the vadas can be cooked evenly from both inside and outside. If the oil is too hot, vadas get cooked only from outside and not from inside. Semolina added to batter helps in getting crispier vadas. Also if the batter is too watery, you can either add semolina or rice flour to get the right consistency. You can make vadas by adding only salt and cumin seeds. The rest of the ingredients are optional. You can add all the ingredients or a combination of ingredients to the batter. Do not crowd the vadas while deep frying, as the vadas tend to stick to one another. Use less water while grinding the urad dal. Make the vadas immediately afte you prepare the batter, as they consume less oil.