Category Archives:
Festival dishes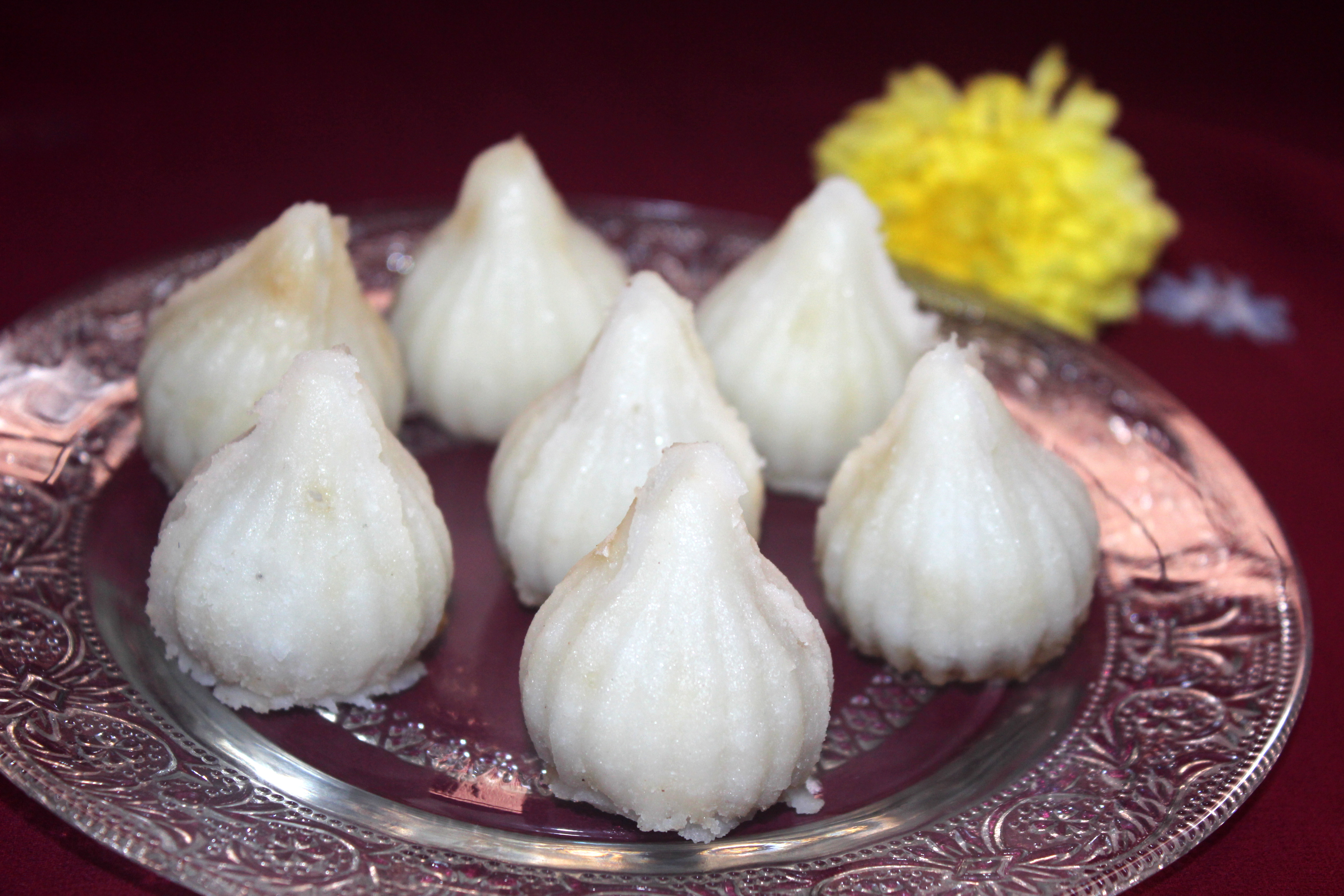 Ganesh Chaturthi also known as Vinayaka Chaturthi is a hindu festival and is celebrated as birthday of Lord Ganesha, the elephant headed son of Lord Shiva and Goddess Parvati. Ganesha is the Lord of power and wisdom.
The festival lasts for 10 days ending on Ananta Chaturdashi. Devotees install idols in their homes and the idol is bathed with panchamrut, a mixture of milk, curd, ghee, honey and jaggery.
Ganesh Chaturthi is by all means a tribute to Lord Ganesha who bestows success upon worthy people.
Devotees make offering of coconuts, flowers and Ganesha's favourite sweet modaka which is made up of rice flour,grated coconut and jaggery. Another popular dish is the sweet karanji or fried modak which I have already posted under festival dishes
So lets celebrate Ganesh Chaturthi with this traditional recipe.