Coconut chutney recipe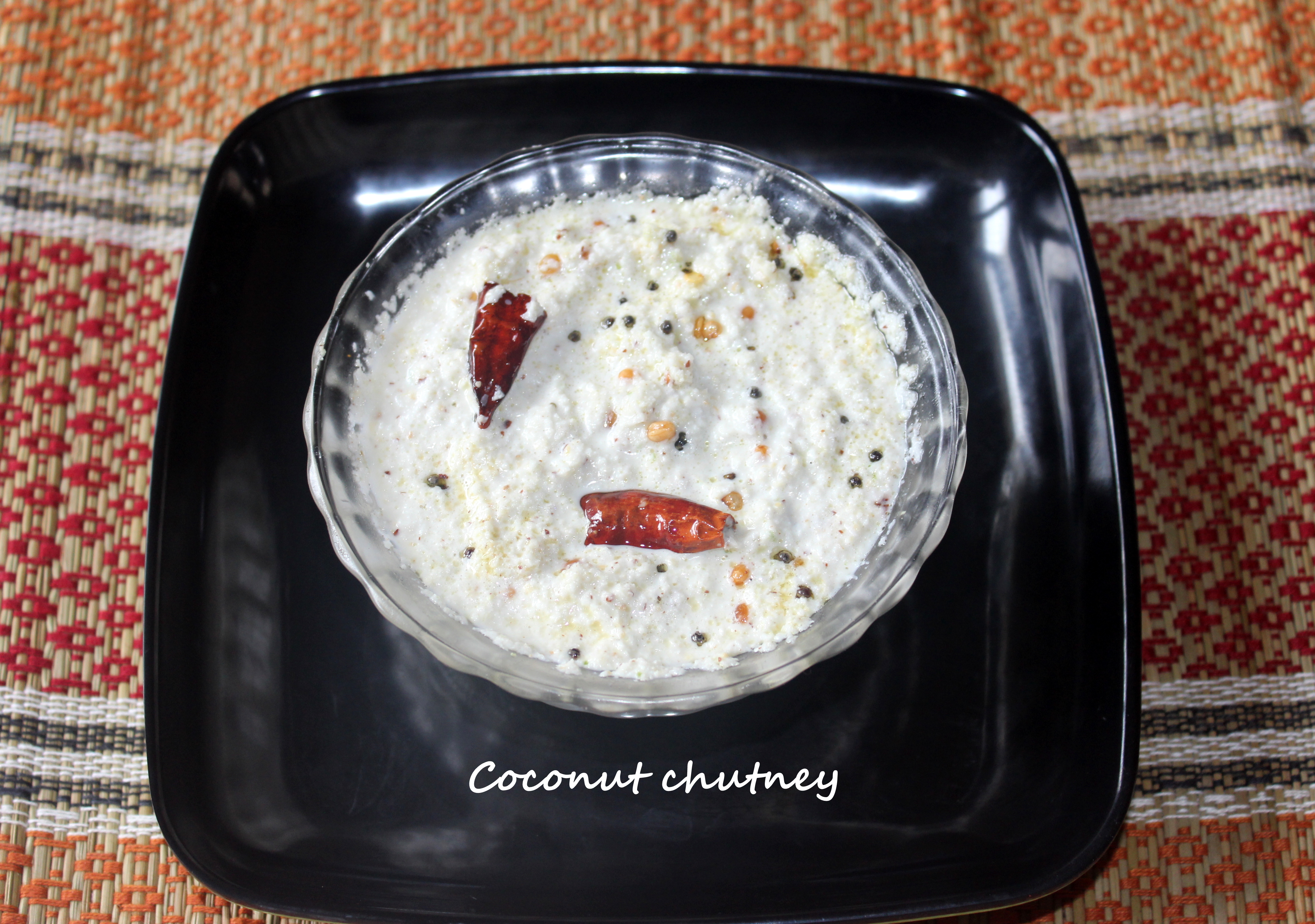 Coconut chutney is a delicious chutney made of coconut and spices and it is best served with idlis, dosas, upma, pongal or vadas. It is a South Indian spicy chutney and makes a great accompaniment for many South Indian delicacies. Coconut chutney when tempered with spices adds to the taste and flavour.
Ingredients
Grated coconut - 1 cup
Green chillies - 2 nos
Roasted bengalgram - 2 tablespoons
Ginger- 1 inch small piece
Salt to taste
FOR SEASONING
Oil - 1 tablespoon
Mustard seeds - 1/2 teaspoon
1 string of curry leaves
Urad dal - 1 teaspoon
Red chillies - 2
Method
Step 1
Grind coconut, green chillies, roasted bengalgram, ginger and salt to a smooth paste with little water.
Step 2
Take out the chutney in a serving bowl.
Step 3
Heat oil in a tadka pan. Add mustard seeds, urad dal, curry leaves and red chillies.
Step 4
Once the mustard seeds start spluttering and urad dal turns golden brown, add this tempering to chutney and mix well. Coconut chutney is now ready to be served. http://charuscuisine.com/wp-content/uploads/2013/05/IMG_4661.jpg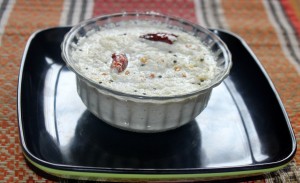 Step 5
Note : You can also add 2 to 3 garlic cloves at the time of grinding, to give the chutney a different flavour and taste. Chutney tastes good when prepared with freshly grated coconut. You can add water and adjust the consistency as desired or required.