Methi matar malai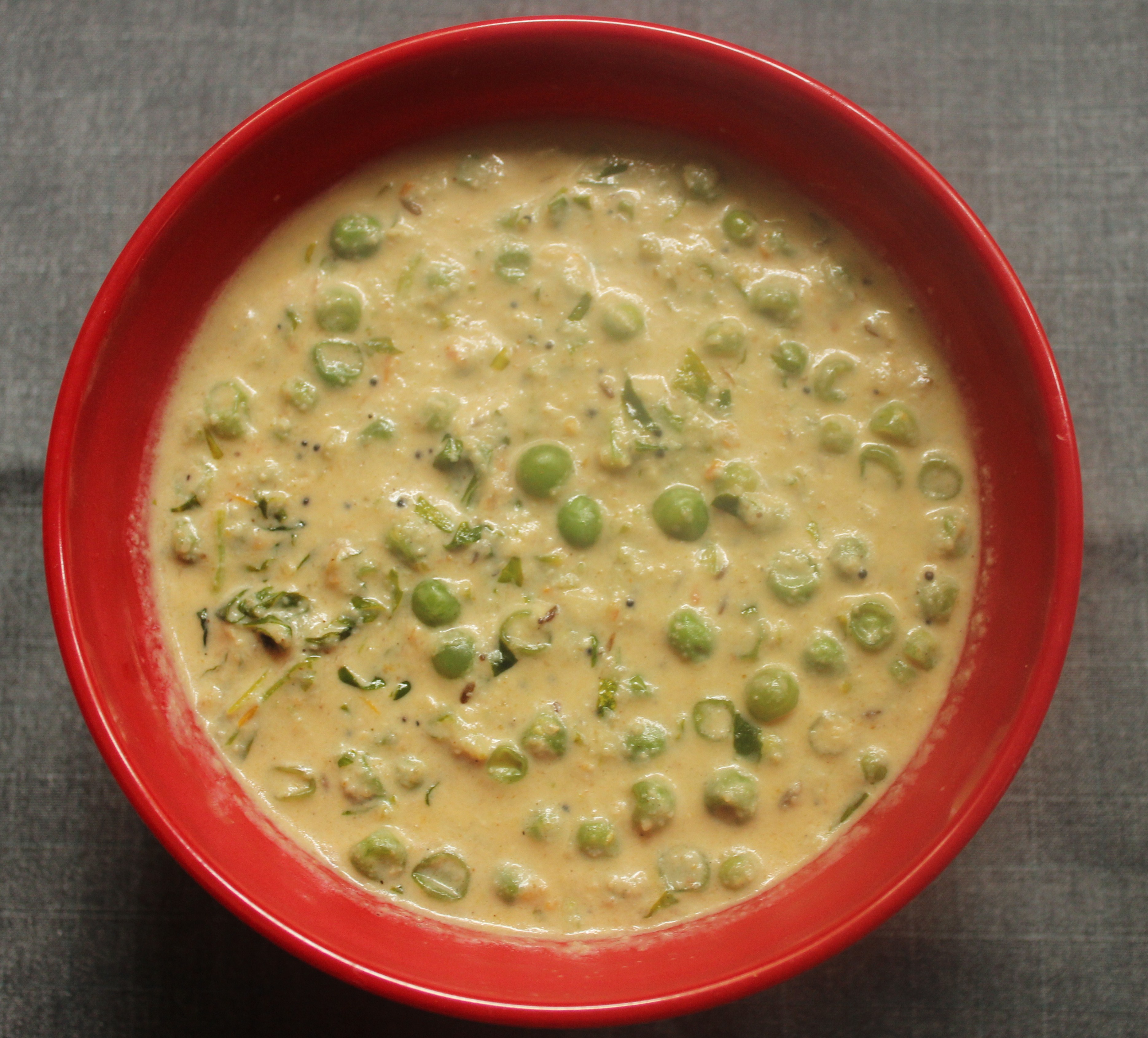 Methi matar malai is a rich punjabi dish made from fenugreek leaves, green peas and fresh milk cream.  It is best served with rotis and naans.
Ingredients
Fenugreek (methi) leaves - 2 cups (finely chopped)
Green peas - 1 cup
Milk cream (malai) - 1/2 cup
Cooking oil - 1 tablespoon
Cumin seeds - 1/2 teaspoon
Tomatoes - 2 (pureed)
Garam masala - 1/2 teaspoon
Salt to taste
TO GRIND
Onion - 1 (medium)
Green chillies - 3
Garlic cloves - 5
Ginger - 1 inch small size (peeled)
Cashewnuts - 2 tablespoons
Poppy seeds (khus khus) - 1/2 teaspoon
Method
Step 1
HOW TO MAKE METHI MATAR MALAI RECIPE Wash the methi leaves thoroughly in running water. Chop them and add salt to it. Keep aside.
Step 2
Grind onion, green chillies, garlic cloves, ginger, cashewnuts and poppy seeds with little water to make a soft paste. (ground masala)
Step 3
Blanch the tomatoes and make a puree of it. (To blanch the tomatoes, immerse the tomatoes in boiling water for a minute. Then put them in cold water to stop the tomatoes from cooking any further. Peel off the skin and grind the tomatoes into a smooth paste which is the tomato puree)
Step 4
Boil the peas with enough water. Strain and set aside.
Step 5
Heat oil in a pan. Add cumin seeds and fry for half a minute. Add pureed tomatoes and cook for 2 to 3 minutes.
Step 6
Add the ground masala and mix well. Cook for another 2 minutes on a low flame.
Step 7
Add fenugreek leaves and boiled peas. Combine together and simmer for 7 to 8 minutes. Add garam masala and mix well.
Step 8
Lastly add milk cream and cook for a minute.
Step 9
Serve methi matar malai hot with rotis or naans.