Sabudana (sago pearls) kheer recipe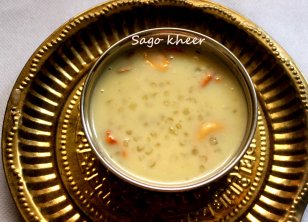 Sabudana or sago kheer is a very delicious kheer made with sago, jaggery, milk and nuts. It is also made with sugar. But it tastes divine when jaggery is added for making this kheer. Sago kheer is an ideal dessert during festival days or during fasting times. Sago is rich in carbohydrates and hence is very filling to the stomach. Sago kheer is a tradional Indian sweet dish and one of the easiest kheer to make.
Ingredients
Sago or sabudana (tapioca pearl)- 1/2 cup
Grated or powdered jaggery - 3/4 cup
Boiled milk - 1 cup
Water - 1 cup
Cardamom powder - 1/4 teaspoon
Cashewnuts - 10
Raisins - 10
Ghee - 2 tablespoons
Method
Step 1
HOW TO MAKE SAGO OR SABUDANA KHEER WITH JAGGERY RECIPE Soak sabudana with 1 cup of water or just enough water for 1 hour. It will become little fluffy. Drain the water and keep aside.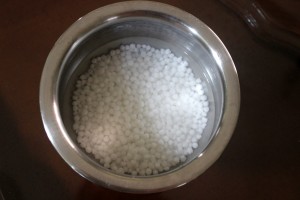 Step 2
Heat ghee in a pan on low flame. Add cashewnuts and roast them till golden brown. Remove them. Add raisins and stir till they puff up. Remove and set aside.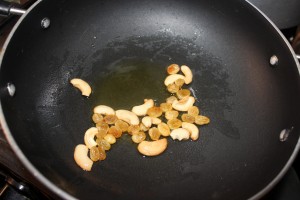 Step 3
To the same pan, add soaked sago and stir fry for a minute. Add 1 cup of water and cook on a medium flame till the sago gets cooked. Keep stirring in between so that the sago gets cooked evenly.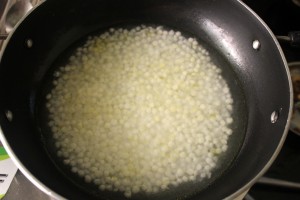 Step 4
Once the sago is cooked, add grated jaggery and mix well. Cook on a low flame till the jaggery is well absorbed and combined together with sago.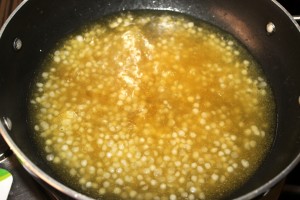 Step 5
Add cardamom powder, fried cashewnuts and raisins and mix well. Switch off the flame.
Step 6
Now let the kheer cool down. It will start thickening. Once cooled, add 1 cup of milk and combine well.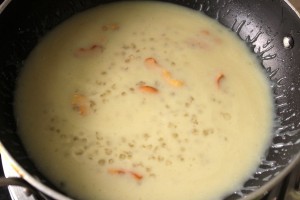 Step 7
Sago or sabudana kheer is now ready to be served. Serve warm or cold.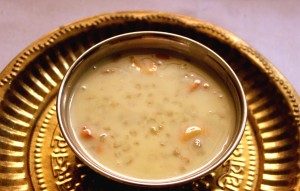 Step 8
NOTES : I have added only 1 cup of milk as we prefer little thick kheer. You can add milk according to the consistency required. I have cooked sago in water first and added milk after the kheer is cooled down. This is because sometimes the milk tends to curdle. If you stir fry the sago in ghee, it does not stick to each other at the end. Add jaggery according to sweet taste desired by you.