Togari bele pudi or paruppu podi or kandi podi or tur dal powder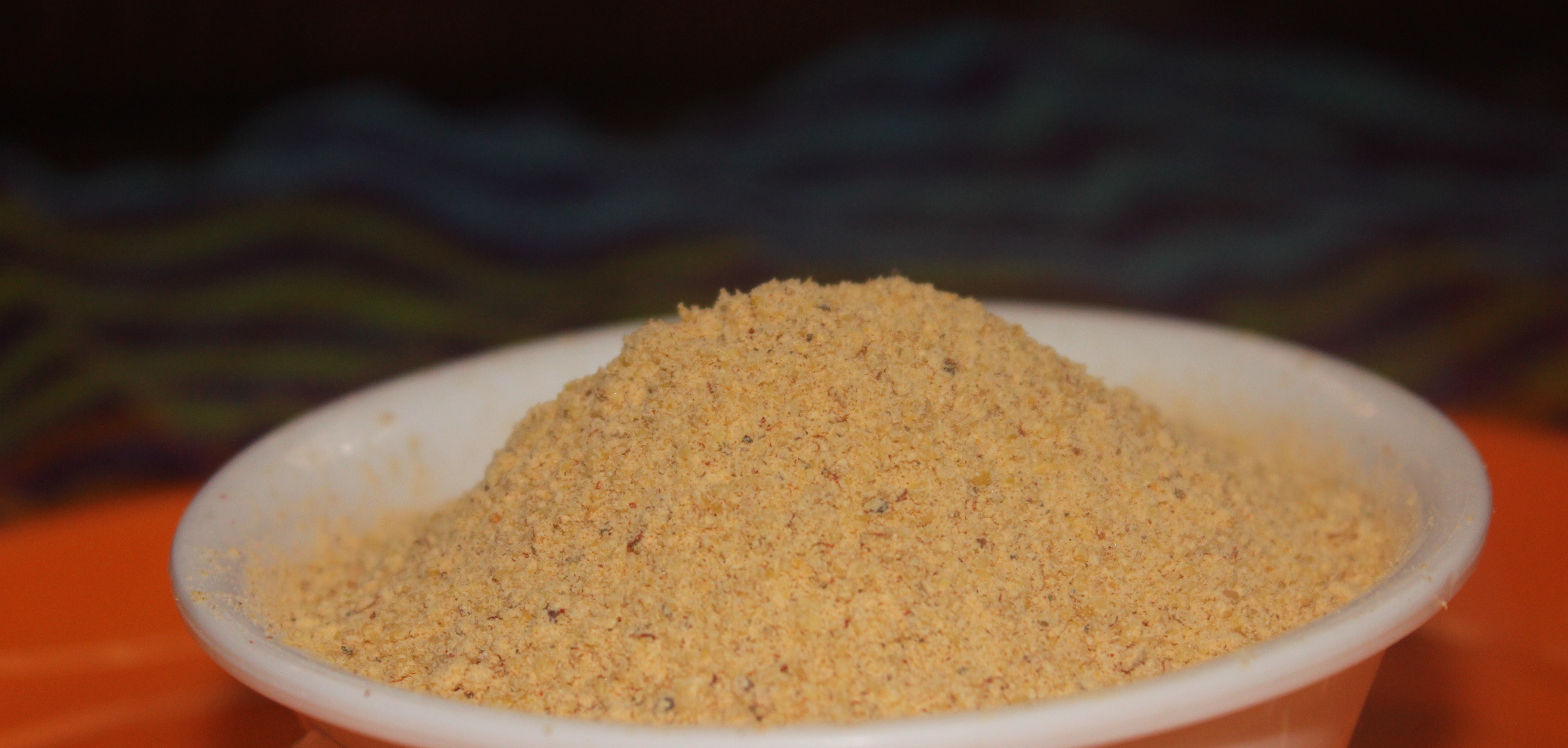 Togari bele pudi means tur dal powder.  This powder is very simple to make and is eaten with hot rice and little ghee or sesame oil.   This powder  is usually available at all south indian households.  It is a well known podi in Andhra meals which is incomplete without this podi.
Ingredients
Tur dal or togari bele - 1 cup
Dry red chillies -4 to 5
Whole black pepper - 1 teaspoon or according to spicy taste
Cumin seeds - 1 teaspoon
A pinch of asafoetida
Salt to taste
Dry curry leaves - 10
Oil - 1 teaspoon
Method
Step 1
Heat a wide pan. Add tur dal and dry roast till the aroma is released and dal changes to light brown colour.
Step 2
Remove the roasted tur dal in a plate and allow to cool.
Step 3
In the same pan, add oil. When it is hot, add red chillies, black pepper, cumin seeds and curry leaves and roast on a low flame, till they become crisp and aroma exudes.
Step 4
Remove from the pan and allow them to cool completely.
Step 5
Grind all the roasted ingredients in a mixer grinder along with salt and asafoetida to a fine coarse powder.
Step 6
Transfer the powder to a airtight container.
Step 7
Serve togari bele pudi or paruppu podi with hot white rice and ghee.
Step 8
NOTE : You can also add garlic cloves at the time of grinding the roasted ingredients to give more flavour, but is is optional.